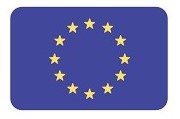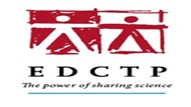 The University of Ibadan in collaboration with the European and Developing Countries Clinical Trials Partnership (EDCTP) and African Centre for Disease Control (Africa CDC) announces admission into the Master Training Programme in Epidemiology and Biostatistics with Specialization in Disease Outbreak and Epidemic Response in sub-Saharan Africa for 2021/2022 session.
Degree to be awarded: Master of Public Health (M.P.H.) in Epidemiology and Biostatistics
Funders: EDCTP (EU) and Africa CDC
Consortium: University of Ibadan; Cardiff University, UK; Institute for Cancer Research, UK; Federal Ministry of Health; Nigeria Centre for Disease Control; Ministry of Health Sierra Leone; Ministry of Health The Gambia, AFENET.
Programme coordinator: Professor Olufunmilayo I. Fawole
Introduction
Reliable epidemiological data is often unavailable or severely limited in resource-limited settings in sub-Saharan Africa. This knowledge gap is further aggravated by a shortage of skilled personnel in epidemiology and biostatistics to efficiently monitor, analyze and interpret these data to inform policy and decision making. The current COVID-19 pandemic, emerging and re-emerging infectious diseases in Africa informed the urgent need for a critical mass of well-trained epidemiologists and biostatisticians to respond to disease outbreaks and epidemics.
The Department of Epidemiology and Medical Statistics, Faculty of Public Health, College of Medicine, University of Ibadan with support EDCTP and Africa Centre for Disease Control will provide competence-based training for Africans. To facilitate a knowledge and competency-based training, this home-grown training will be supported by consortium of academic and public health institutions using an instructional focus and context that is relevant to each country with the view to facilitating better retention of graduates in sub-Saharan Africa region.
This programme is a fully funded 30-month training programme for mid-career health professionals with extended internship. The programme is intended to develop a cohort of epidemiologists across sub-Saharan Africa and beyond, which can work in collaboration with their national departments of health, national public health agencies, as well as with international organizations to collectively conduct routine surveillance, conduct public health research and respond timely to disease outbreaks.
Objectives
The objective of the programme is to train early or mid-career public health practitioners, on the specialised area of infectious disease epidemiology with the view to improving response to disease outbreak and epidemics in sub-Saharan Africa.
Expected competencies
Some of the expected competencies of graduates of the programme are listed below:
Develop an exceptional ability in interpretation and application of epidemiological methods in infectious disease research, health service and population programmes.

Acquire skills and practical experience to investigate epidemics and manage disease surveillance systems.

Acquire skills and practical experience to provide analytic and consultative services in the execution of epidemiological surveys and clinical trials.

Acquire skills in scientific reporting and practical experience to provide analytic and consultative services epidemiology and public health research.

Develop skills in the design, organization and management of epidemiological units in health institutions as well as leadership and management skills.

Develop new methodologies and approaches for outbreak investigations in the context of challenges facing outbreak response
This project is part of EDCTP programme supported by the European Union (Grant number CSA2020E-3134)