Published on: 11th March, 2022.
Autism spectrum disorder (ASD), is a heterogeneous group of neurodevelopmental disorders characterized by impairments in verbal and non-verbal expressive speech, deficits in social interaction and hyper-focused repetitive behaviors from childhood. Although the prevalence of the disorder is increasing globally, the causes and pathophysiology of ASD are not fully understood. There is a general agreement that ASD could result from interaction between genetic and environmental factors with oxidative stress as a potential link. Hence, development of oxidative stress especially in the formative years of children has equally gained prominence as the basis of the disorder. Oxidative stress determined by imbalance in oxidant/antioxidant ratio was investigated in children clinically diagnosed for ASD (cases) according to DSM-IV-TR and neuro-typical children (controls). We also determined levels of essential metals [magnesium, zinc, and copper] and toxic metal, lead in the cohort. We found an imbalance of oxidant/antioxidant system causing production of reactive oxygen species (a highly destructively group of free radicals) in the children with ASD compared to the control group. This may be very significant as a precipitating agent of structural damage and attendant disruption in transduction and transmission of signals across neurons especially in sensitive organs like the brain in the developing child. Findings in this work underscore the need for optimal intake of Zn and Mg especially by pregnant women in order to mitigate consequent damages to sensitive organs like the brain in the developing child.
Read more: OXIDATIVE STRESS INDICES IN ASD CHILDREN IN SUB-SAHARA AFRICA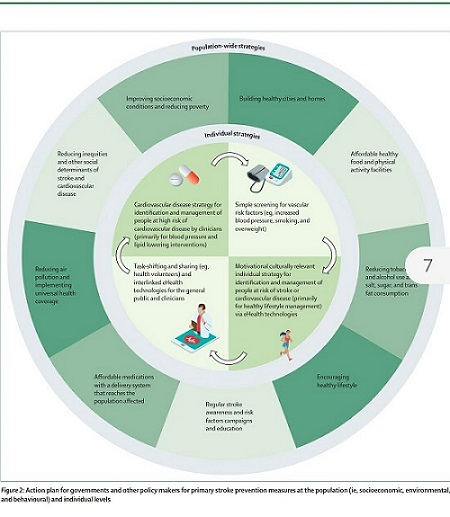 Published on: 8th January, 2022
Stroke is the second leading cause of death globally and is a huge public health burden of growing importance.
In 2011, the UN resolution and the WHO Global NCD Action Plan 2013–2030 called on all governments to give primary prevention of non-communicable diseases, including stroke, the highest priority of all diseases.
This health policy publication presented an assessment of the state of stroke prevention services globally including a systematic review of primary prevention strategies and current guidelines. The authors evaluated the economic implication of stroke, enumerated gaps in primary stroke prevention, and provided novel evidence-based pragmatic solutions within a cost framework that policy makers can use to reduce the burden of stroke across the globe, especially in low and middle income countries (LMICs).
Read more: PRIMARY STROKE PREVENTION WORLDWIDE: TRANSLATING EVIDENCE INTO ACTION