The University College Hospital (UCH) Management Team paid a courtesy visit to the Provost, College of Medicine, University of Ibadan (CoMUI) on 14 April, 2022. Prof. Olayinka O. Omigbodun received the UCH Management Team at the A.O.K. Johnson Boardroom, in the company of the Deputy Provost, Prof. A.F. Adeniyi, Secretary to the College, Mr. O.D. Oyejide, and the Acting Medical Librarian, Dr. Grace Ajuwon.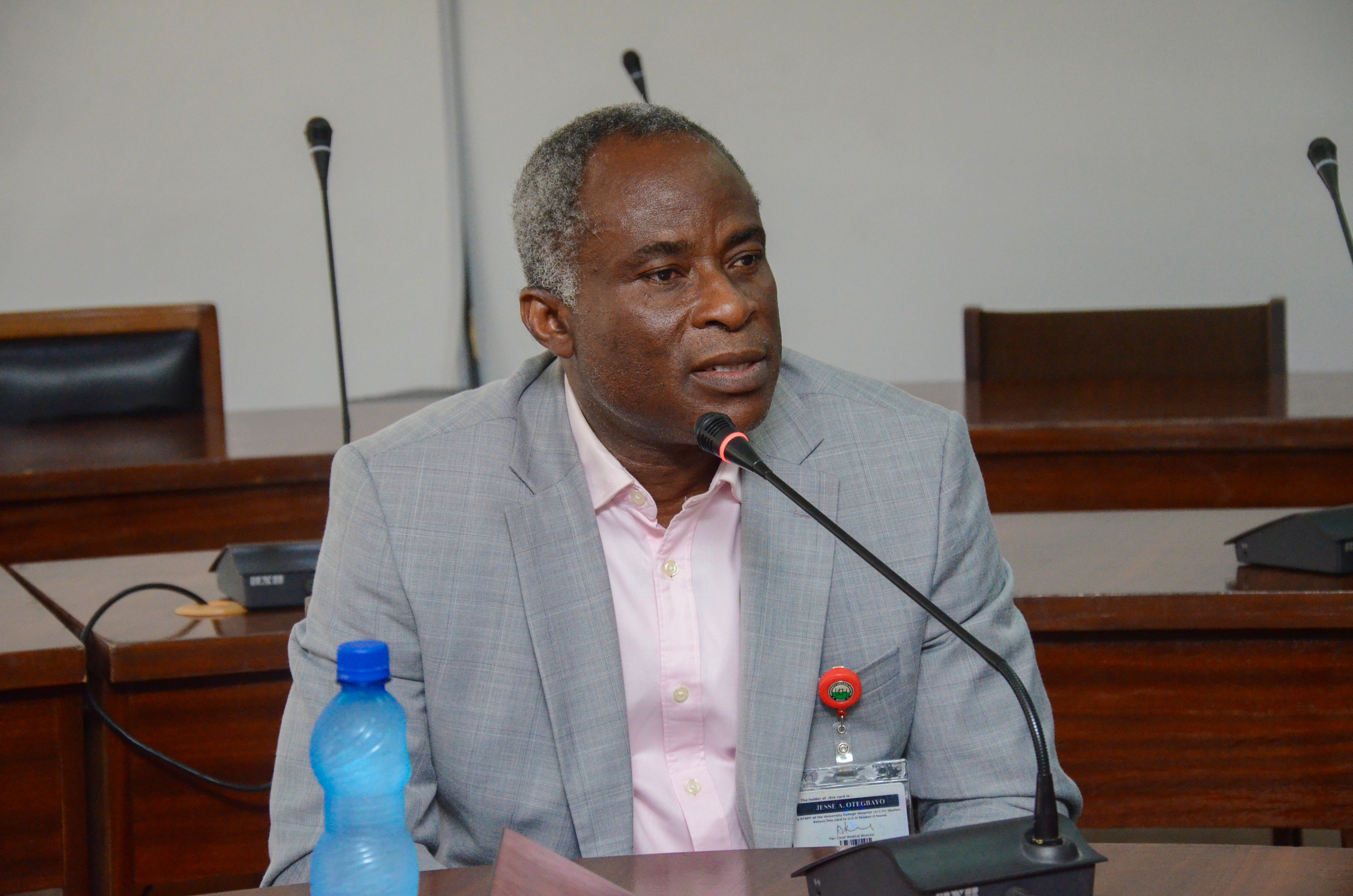 Also, in attendance from the CoMUI team were Prof. M. O. Owolabi -Dean Faculty of Clinical Sciences, Prof. Godson R. Ana -Dean Faculty of Public Health, Prof. Julianah O. Taiwo- Dean Faculty of Dentistry and Prof. Ikeoluwapo O. Ajayi -Director, Institute for Advanced Medical Research and Training (IAMRAT), Prof. Adesola Olumide, Director of College Research and Innovation Management Unit and Dr. Olayinka Egbokhare, Acting Controller, Biomedical Communication Centre.
The UCH Management Team was led by the Chief Medical Director (CMD), Prof. Jesse Otegbayo. Others who came in his company were Dr. A.M. Adeoye (Chairman, Medical Advisory Committee-CMAC), Mr. Stephen Oladejo (Director of Administration), and Mrs Julianah O. Mathew (Director of Finance). Others in the entourage of the CMD were Dr. Michael Obaro (Deputy CMAC, Research and Ethics), Dr. A.O. Lawal (Deputy CMAC, Education and Training), Dr. T.O.Soyinka (Deputy CMAC, Clinical Services), Mr. Adekunle Alao (Special Assistant to the CMD and Deputy Director of Administration), Mr. Toye Akinrinlola (Public Relations Officer and Head, Information Department) and Mrs Obafunmilayo Adetuyibi (Chief Information Officer).
The Provost welcomed and commended the UCH Management Team for their excellent work since they came on board. She recognized all the efforts being made towards advancing the CoMUI and the University College Hospital. She highlighted the need for the UCH Management Team and CoMUI Administration to meet periodically to discuss bilateral issues relating to the College and the Hospital.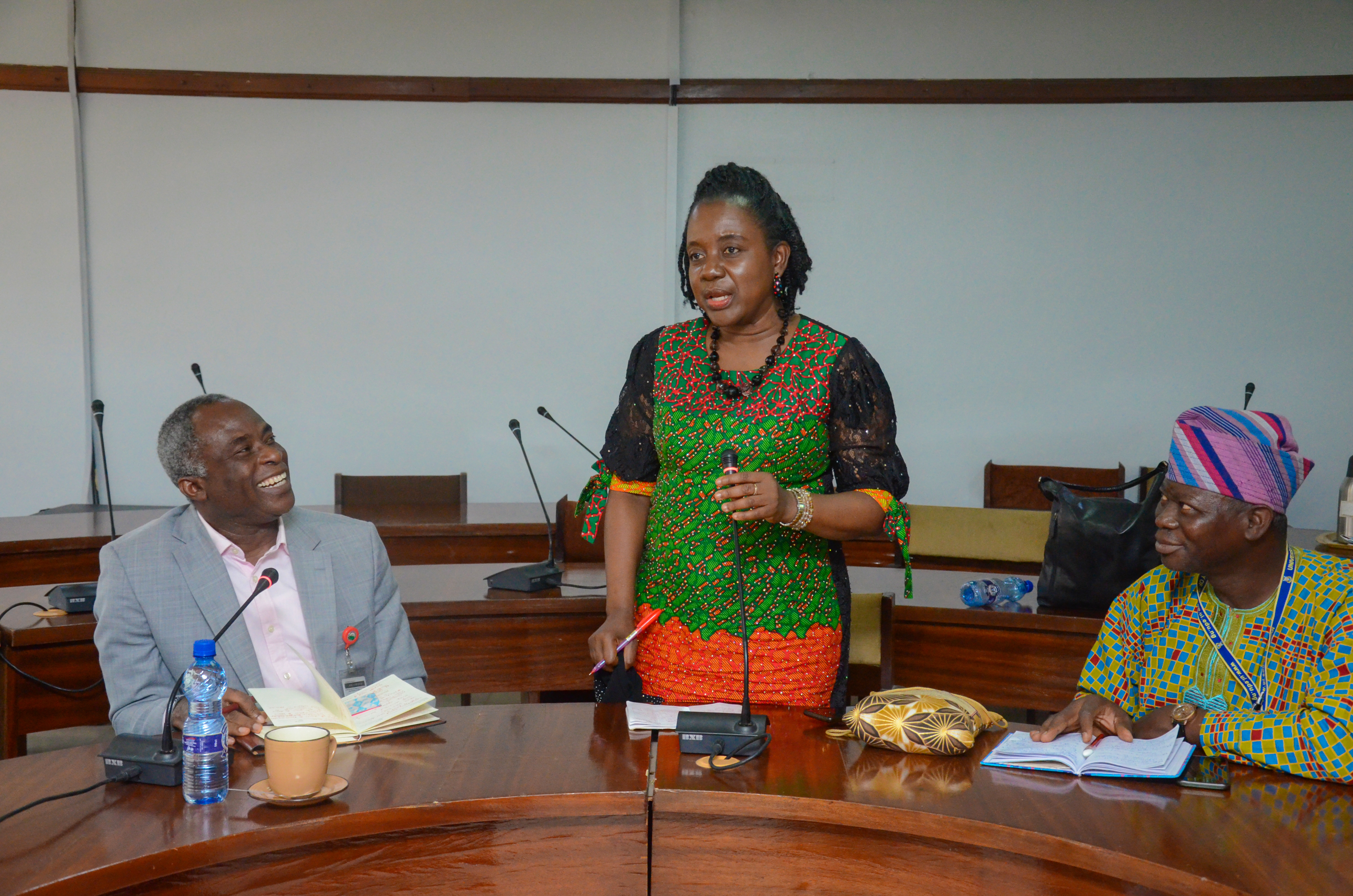 In his response, the CMD acknowledged the cooperation that both CoMUI and UCH had enjoyed over time. He reiterated the need for the two organs to collaborate for greater effectiveness as they have shared goals and objectives. He promised to further deepen the partnership by concurring to the scheduling of a recurrent meeting to provide an avenue for discussions on how to move the College and Hospital forward. Some other accords were reached on matters of importance to both parties.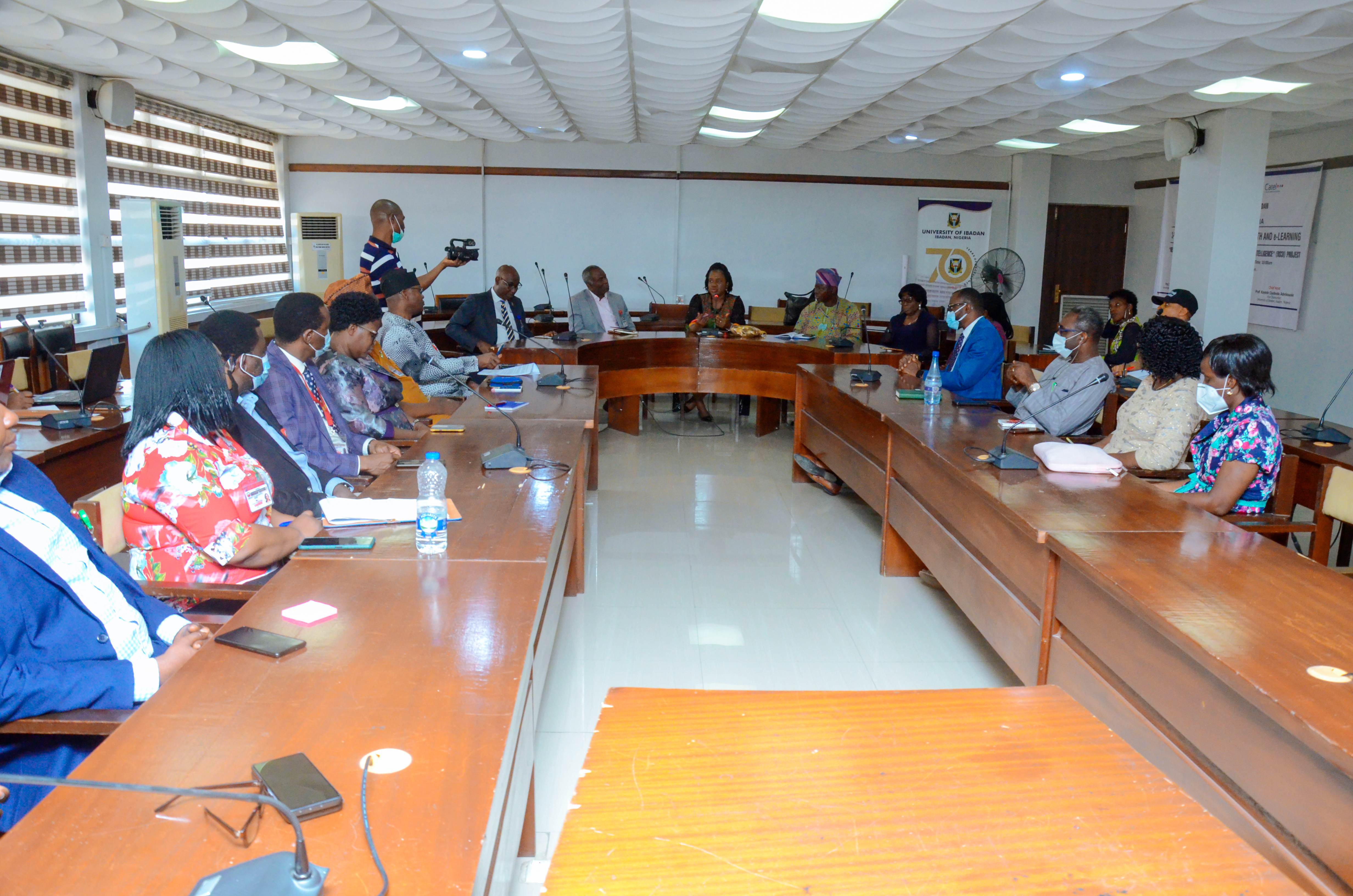 The Deputy Provost, Prof. Adeniyi, while giving the vote of thanks on behalf of CoMUI appreciated the CMD, Prof. Jesse Otegbayo and his team. He reiterated the need for both parties to keep brainstorming on ways to collectively advance the institutions.