THE COLLEGE OF MEDICINE, UNIVERSITY OF IBADAN
MOURNS THE PASSING OF
PROFESSOR (MRS) FOLASADE AKINKUGBE
MD (London), MPH (Harvard), LRCP, MRCS, FWACP, FNMCPH
Former Director, Institute of Child Health,
College of Medicine, University of Ibadan from 1978 to 2003
10 July 1938 – 02 May 2023
In the last couple of months, I had the opportunity to speak to and interact with Professor Folasade Akinkugbe as she had been working extremely hard to ensure all the details of her late husband's will were carried out to the letter. There were several cheques for various student groups in the College and books to be given to libraries. There was also support for nurses and young nephrologists to attend conferences and so many details she was working on. Not only was she a great achiever but truly a faithful wife working extremely hard to the very end to ensure things were sorted out exactly as her husband Emeritus Oladipo Akinkugbe (1933-2020) had instructed.
We therefore received the news of her passing with much shock and sadness especially as she was extremely active until recently carrying out her duties and responsibilities several of which were yet uncompleted.
The College of Medicine, University of Ibadan (CoMUI) community mourns the transition to glory of Professor Folasade Akinkugbe nee Dina, born into the privileged and renowned family of Chief and Chief Mrs Isaac. O Dina on the 10th of July 1938.
Her father, Chief Isaac. O. Dina, OBE, OFR, CFR from Oru Ijebu, retired as Head of Service of the Western Region of Nigeria. After he retired, he was Chairman National Shipping Line and Chairman DINA revenue Allocation Committee for the Federal Government. He passed away in February 1973. Her mother was Chief Mrs Phebean O. Dina who hailed from Ijebu Igbo. She was the first female to set up a Bakery Industry (Nigerian Gloria Bakery) in the Western Region of Nigeria in 1954 and was also Iya Ijo of St Lukes Anglican Church, Oru Ijebu until her demise in June 2008.
I write a few descriptions of her written by elders in the CoMUI Living Legend group consisting of Retirees as they responded to news of her passing:
"She was such an amazing person, so quiet but achieving so much, so supportive of family. She will be greatly missed but God will comfort the children, her siblings and extended family amen" ---Professor Olabopo Osuntokun.
"A most pleasant senior colleague with unobtrusive disposition. May the spirit of Prof. Folasade Akinkugbe enter into God's eternal rest, Amen" --- Professor Funso Famuyiwa.
"It is very sad to hear of the demise of Prof. (Mrs.) Sade Akinkugbe. A woman with a pleasant and admirable character, diligent, quiet, and taciturn to a fault. May her soul rest in perfect peace and may the Lord console the family she has left behind. She will be greatly missed" --- Professor Adewale Laditan.
"Very sad news. Such as gentle and quietly efficient and loving sister. She will be greatly missed by all who knew her. She has made an indelible mark in our profession, the church and the family. Her soul is resting in peace. Amen"--- Professor Oyin Olurin
"It is indeed a great shock to hear of the passing of Professor (Mrs) Folasade Akinkugbe. She was such a pleasant, diligent and quiet worker. She will be sorely missed! May her gentle soul rest in perfect peace. I pray that God will grant her family and us all the fortitude to bear this irreparable loss"--- Emeritus Professor E. Oluwole Akande
"Prof Folasade Akinkugbe's passing to the great beyond is unexpected and a shock to those who knew her. She was a diligent quiet worker. She will be sorely missed. May her gentle soul rest in peace"---Emeritus Prof B. O. Onadeko.
"Prof. Folasade Akinkugbe's death at this time is most tragic and unexpected. She served, with great zest and admirable credit, for over five years, until a couple of years ago as the Chairperson of the National Certification Committee on Poliomyelitis of which I was a member. May her very gentle soul REST IN PEACE"--- Professor Dele Kale
"Unbelievable and shocking. A very amiable and gentle personality. She will be greatly missed. May the good Lord console the children and family. Eternal rest grant unto her gentle soul"--- Dr Patricia O. Bakare.
"How shocking! May her sweet & gentle soul rest in perfect peace, Amen"--- Professor Ronke Olumide.
We mourn the passing of a truly wonderful teacher of teachers and mentor of mentors.
I am deeply grateful to the Director of the Institute of Child Health (ICH), Professor Adebola Orimadegun, who has put together this tribute that tells a great story of a life of service and impact. Please see this below.
Olayinka Omigbodun
Professor of Psychiatry & Provost
PROFESSOR FOLASADE MODUPEORE AKINKUGBE, MD, LRCP (London), MRCS (England), MPH (Harvard), FWACP, FMCPaed (Nigeria)
10 July 1938 – 02 May 2023.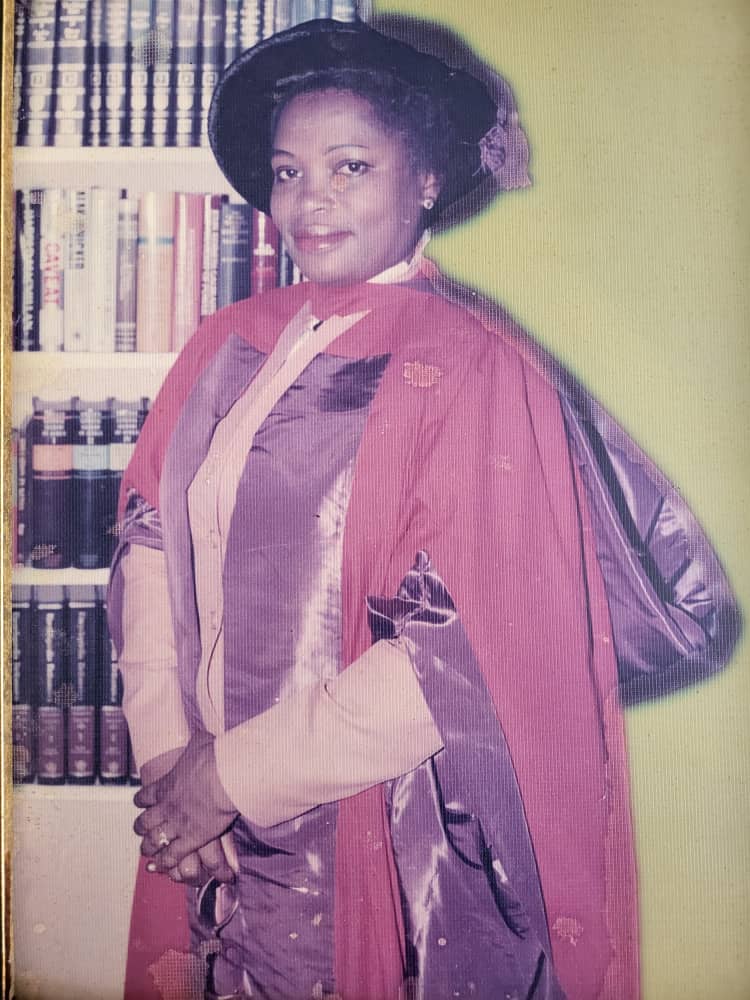 Professor Folasade Modupeore Akinkugbe was born on July 10, 1938, to the Dina family. She had her primary education at St. Annes School in Ibadan, Nigeria, and her secondary school at the Priory School for Girls in Shrewsbury, England. She received her undergraduate university education at the Royal Free Hospital School of Medicine, University of London, England, where she earned her MBBS (London) in 1965. In 1964 and 1965, she also earned the Licentiate of the Royal College of Physicians (LRCP) and the Diploma and Specialty Certificate Examinations (MRCP) of the United Kingdom. She began her medical career in 1965 as a House Physician and House Surgeon at the University College institution in Ibadan, Nigeria, and went on to residency training at the same institution from 1966 to 1971.
Professor Folasade Modupeore Akinkugbe began her academic career at the University of Ibadan shortly after completing her residency at the University College Hospital in Ibadan and receiving the Fellowship of the National Postgraduate Medical College of Physicians in Paediatrics in 1971. She began as a Medical Research Fellow I and worked her way through the ranks to become Professor in 1989.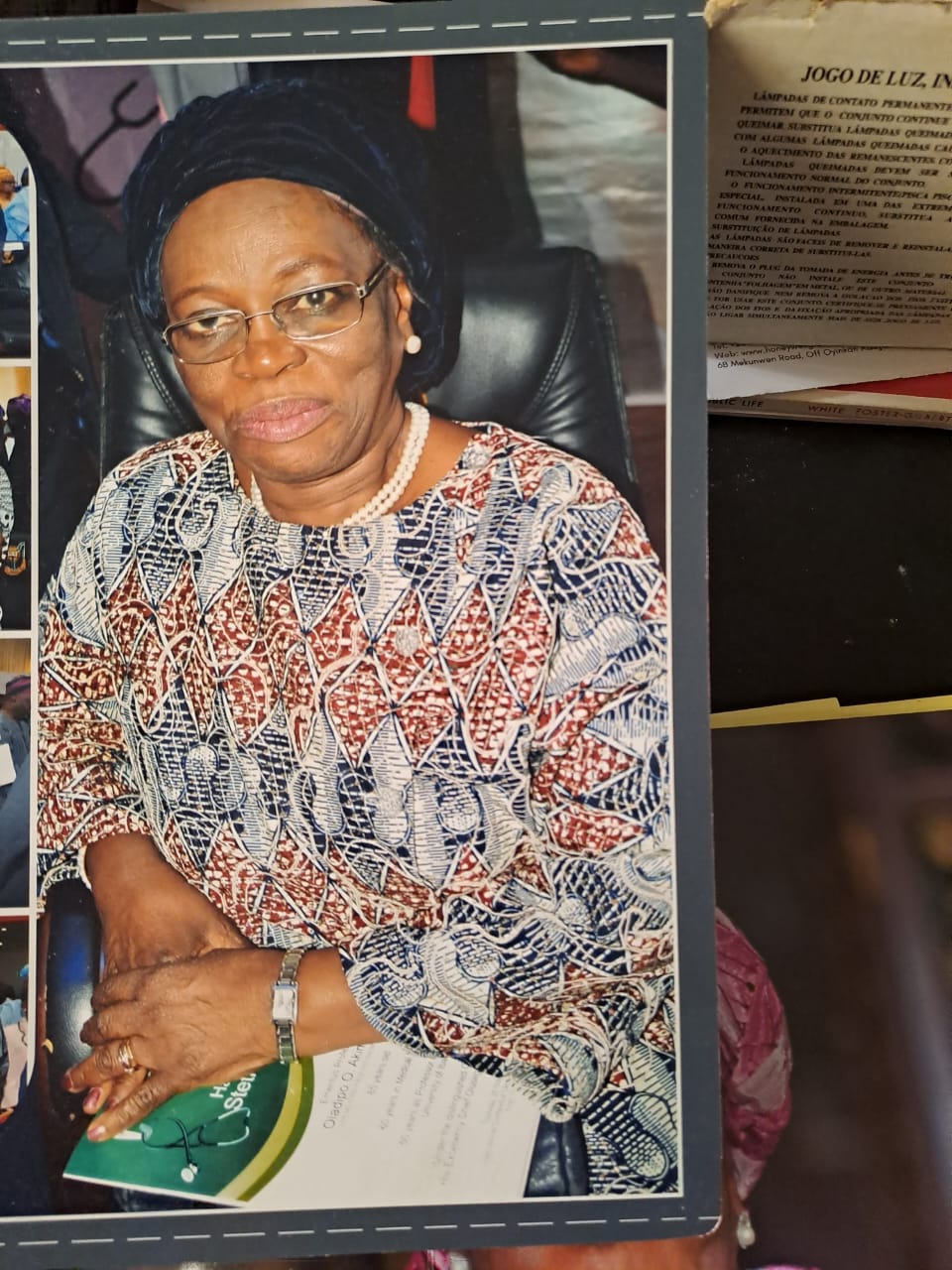 She was the Institute of Child Health's acting Director from 1978 to 1991, when she became the Institute's substantive Director, a position she held until her retirement in 2003. She also served the University of Ibadan as the Hall Mistress of Queen Idia Hall from 1993 till her retirement in 2003.
Professor Folasade Modupeore Akinkugbe has served her country and international non-governmental organisations in a variety of capacities, including health, education, and research. She was a member of the Nigeria National Certificate Committee and a consultant to WHO and UNICEF on numerous children's health projects. She was a well-known expert in children's health who made important contributions to the progress of paediatrics and child health by educating various medical professionals, conducting research, and providing services in the fields of immunisation, newborn feeding, and growth monitoring.
The contributions of Professor Folasade Modupeore Akinkugbe to generations of academic and non-academic staff members will continue to be remembered.
May her soul rest in peace. Amen.
Professor Adebola Orimadegun
Director, Institute of Child Health
College of Medicine, University of Ibadan