With Gratitude to God for a Long Rich & Fulfilled Life of Distinction,
THE COLLEGE OF MEDICINE, UNIVERSITY OF IBADAN
mourns the passing of
Nigeria's first Professor of Medicine
EMERITUS PROFESSOR T. O. OGUNLESI O.F.R., F.A.S.,
D.Sc. (Hons), L.S.M. (Nig), FRCP (Edin), FRCP (Lond), FMCP (Nig), FWACP (West Africa)
He passed away on Thursday, January 19, 2023, at the age of 99years
The Official Release from His Family is Attached.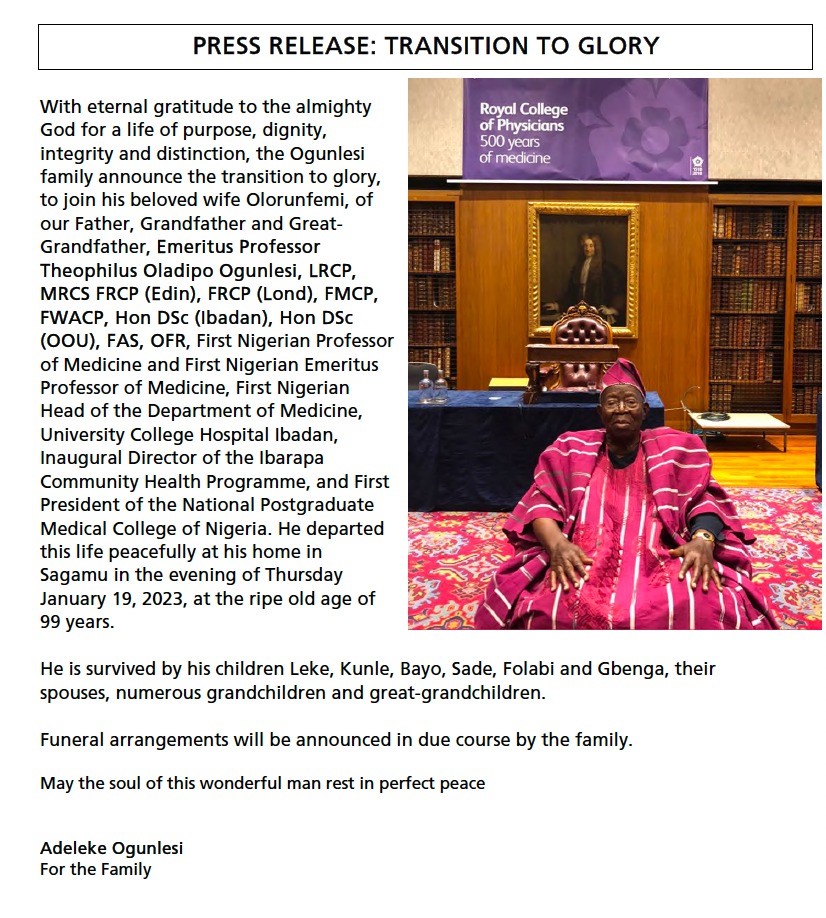 Let us remember the family of our beloved teacher of teachers and mentor of mentors as they gather and plan to give him a befitting send-off.
We will provide more information later.
Olayinka Omigbodun
Professor of Psychiatry & Provost