CoMUI alumnae class of 2000, Osasuyi Dirisu, the Executive Director at the Policy Innovation Centre and Senior Fellow at the Nigerian Economic Summit Group, will be the Commencement Speaker at the 2023 Convocation Ceremonies at the University of Ibadan.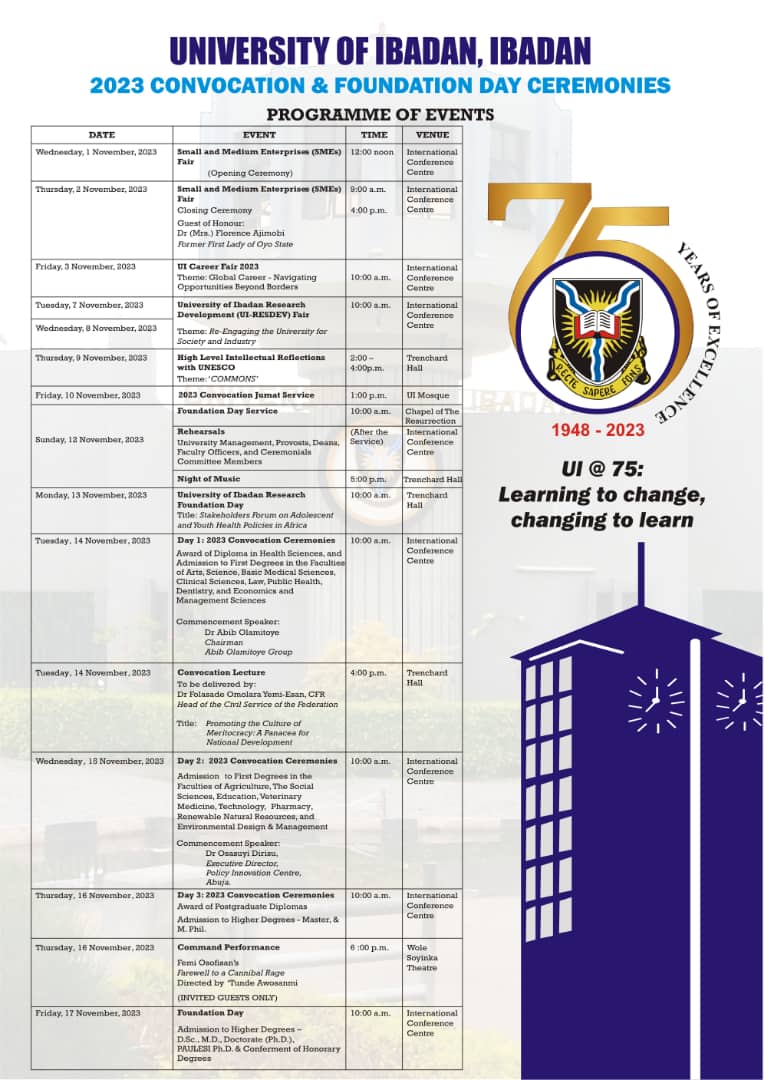 Osasuyi Dirisu, a distinguished development and gender expert with over two decades of experience, has been at the forefront of implementing research and social development initiatives. As the former Research Director at the Population Council, she worked on the intersections of poverty, gender norms, and social inequalities to provide evidence for policy and practice across various sectors in Nigeria.
Dr. Dirisu played a pivotal role in developing the National Gender Based Violence (GBV) Dashboard, an innovative platform for real-time collation and visualization of GBV data in Nigeria. In 2022, she spearheaded the first national Gender and Inclusion Summit, drawing over 700 physical attendees and 9,000 virtual participants globally. The summit, under her leadership, has now been institutionalized as an annual event in Nigeria.
Dr. Dirisu holds an impressive academic background, with an MB;BS degree from the University of Ibadan, a master's degree in Public Health from the University of Lagos, and an MBA from the Lagos Business School, Pan-Atlantic University. She further obtained a Ph.D. in Public Health from the University of Leeds as a Commonwealth Scholar and is an alumna of the Harvard Kennedy School and the Blavatnik School of Government, University of Oxford.
A sought-after speaker, panelist, and facilitator, Dr. Dirisu recently moderated presidential dialogues on the economy with the top three candidates for the 2023 elections. Her contributions have earned her a place among the top 100 career women in Africa.
The College of Medicine, University of Ibadan is deeply proud to have Dr. Osasuyi Dirisu as the Commencement Speaker for the 2023 Convocation Ceremonies at our esteemed university, where her wealth of experience and insights will undoubtedly inspire and motivate the graduating students.
You can join the event virtually here:
Join Zoom Meeting CLICK HERE
Meeting ID: 942 2349 7653
Passcode: 835407
Or
On YouTube Visit WATCH HERE