The College of Medicine, University of Ibadan (CoMUI) Students' Hostel Project received another major boost on 31 October 2023 when the MBBS/BDS Class of 1983 donated Twelve Million Naira (#12,000,000) towards the building.
The Coordinator, Class of 1983, Prof. Juwon Arotiba, in the company of Prof. (Mrs) Millicent Obajimi, Prof. Temitope Alonge, Prof. David Irabor, Dr. Olatunde Owoeye, Prof. Akintunde Odukogbe and Rev. Dr. E. I. Udom and on behalf of their class, jointly presented the cheque to the Provost , CoMUI, Professor Olayinka Omigbodun. Some members of the class across the globe were able to join the ceremony virtually. Among them were Dr. Dennis Iyaji, Dr. Ade Odusina, Dr.Aniefiok Ukpong, Dr. Folabi Ogunlesi, Dr. Segun Dawodu, to mention a few.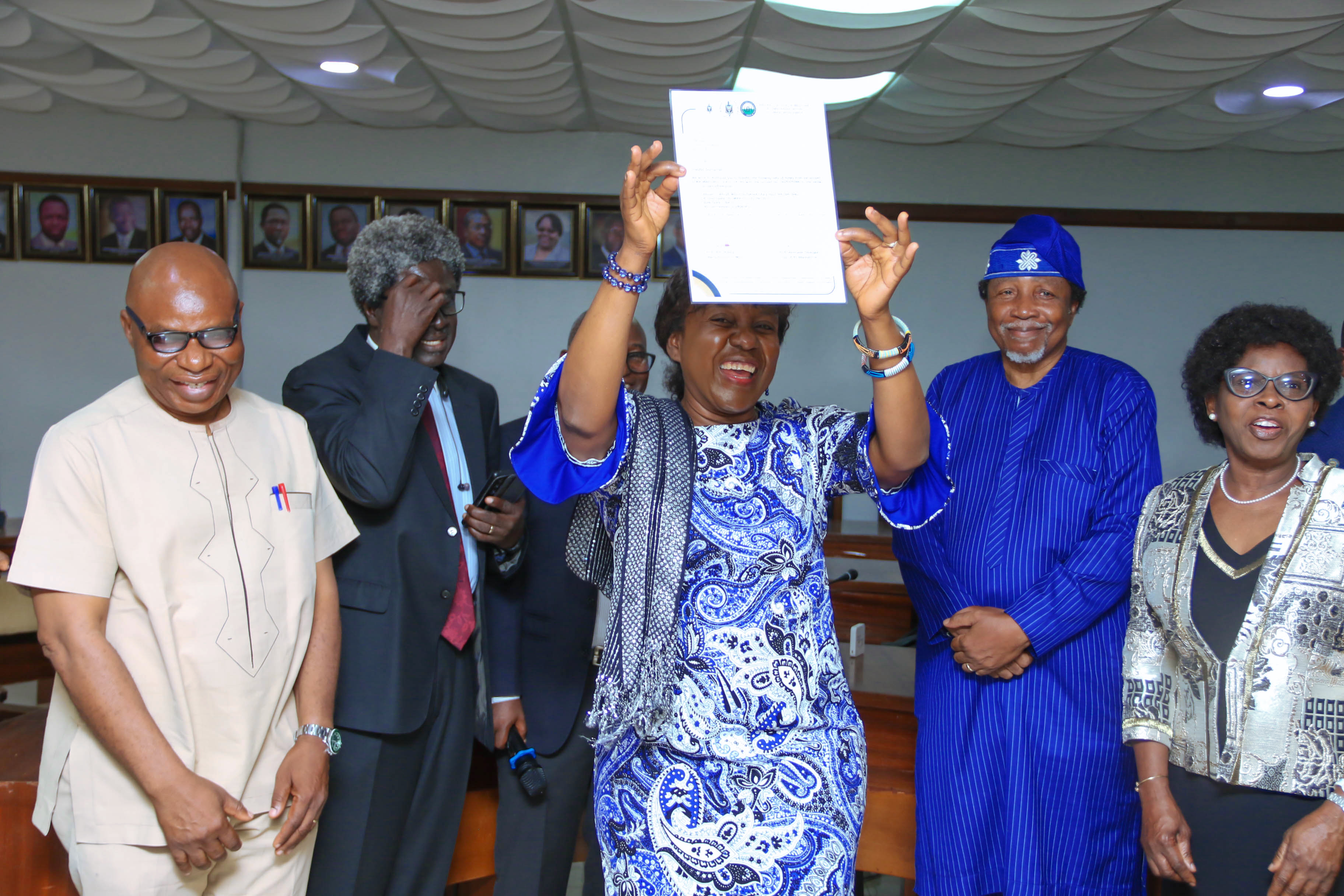 The distinguished Alumni were received by Prof. Olayinka Omigbodun, and her team which included; the Deputy Provost, Prof. A. F. Adeniyi, the President, Ibadan College of Medicine Alumni Association Worldwide (ICOMAA WW), Prof. E. O. Otolorin, the Ag. Secretary to the College, Barr. A. A. Agbaje, the Ag. Financial Controller, Mrs. Olayinka F. Adesanya and the Senior Assistant Registrar, Provost's Office, Mr O. A. Adedayo.
The Provost expressed her profound gratitude to God for the gift of life and His mercy towards the members of the Class of 1983 both at home and in the diaspora. She acknowledged that the Class of 1983 is made up of medical professionals who are making their marks, all over the world.
She applauded their magnanimous donation and appreciated their support towards the Hostel building project.
She briefed the eminent alumni about other CoMUI engagements such as; Research Grants, Sponsor A Student Project, among others. She affirmed that meaningful contributions of individuals and alumni bodies have gone a long way in making the College maintain its ranking as the first and the best medical training institution in Nigeria.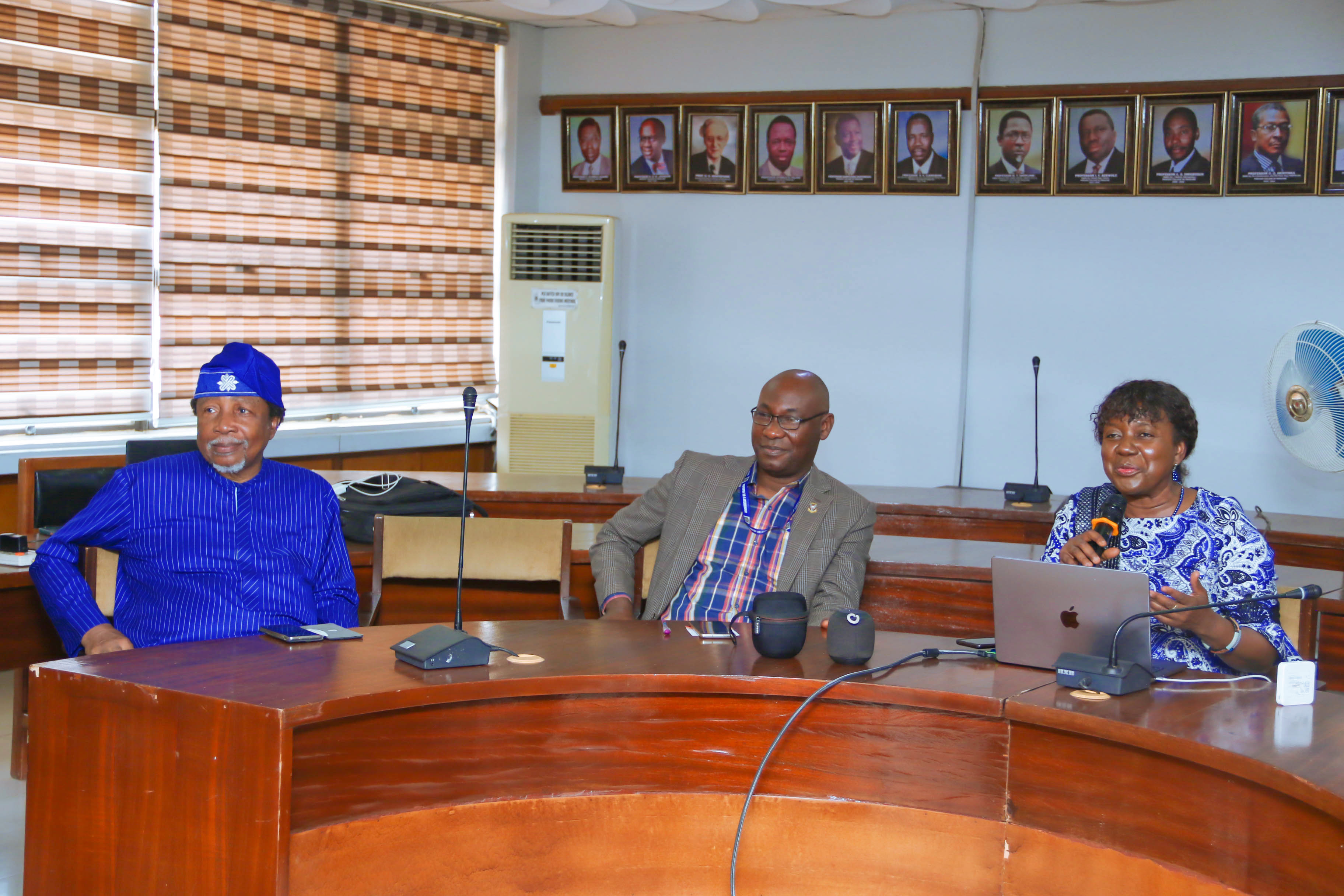 While speaking at the event, the President, ICOMAA WW, Prof. E. O. Otolorin appreciated the Class of 1983 for deeming it fit to give back to their Alma-Mata despite Nigeria's present economic situation.
He reiterated the importance of the coming together of the alumni across the globe, to collectively build the Nigerian educational system. He attested to the fact that a good education is the backbone of any society. He noted that our present realities show that productive tertiary education can no longer be single-handedly funded by the Nigerian government.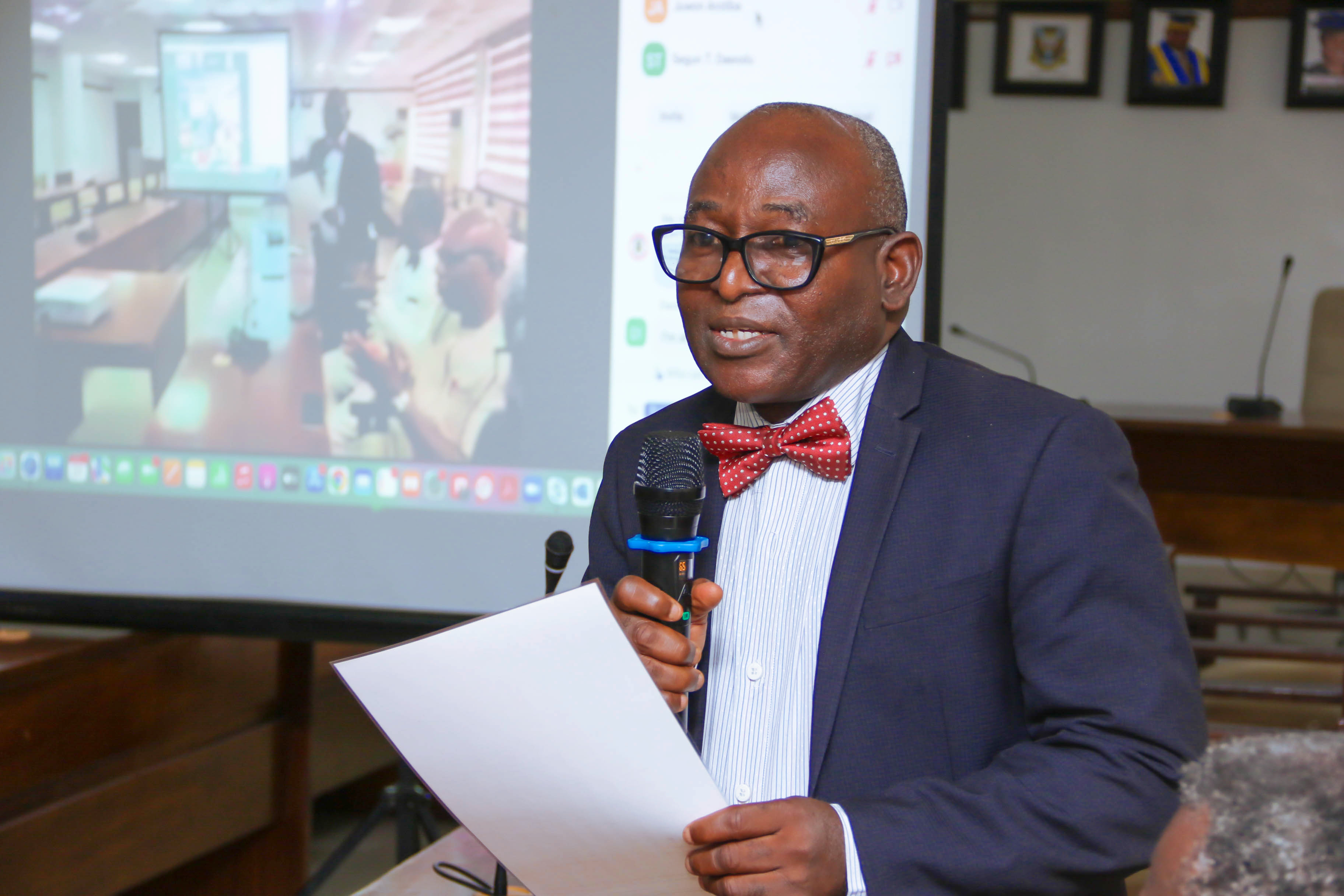 In his response, the Class of '83 Coordinator, Prof. J.A. Arotiba, on behalf of his classmates, thanked the Provost and her team for the warm reception.
He said the donation is just a down payment of what the '83 class is planning to give in support of her Alma-Mata as the class is assiduously working towards giving more when she clocks forty in the year 2023.