PROFESSOR ADEKUNLE H. DAWODU,
MBBS (Ibadan), FWACP (Paed), FMCPaed., FRCP, FRCPCH
July 27, 1940 – 0ctober 31, 2021
I first learnt of the demise of Professor Adekunle H. Dawodu, when a message was posted on the All Souls Anglican Church, Bodija, Ibadan, Nigeria Choir Alumni WhatsApp group on October 31, 2021. I am privileged to be a member of this group along with several others including Professor Dawodu's daughter Lola Dawodu-Oyelese. Descriptions of Professor Dawodu and his family were well captured as the condolence messages poured in: "…how wonderful your parents are and their example of faith and family ", "Daddy, may you enjoy the just reward of an exemplary representation of true Christian life and faith. Sun re oooo baba", "Your dad was such a role model of a good Christian man in so many ways. I am so hurt that he is gone because he is one of the really good ones. And you sometimes wish people like him would live forever. But we are comforted by the legacy he left behind in a beautiful family".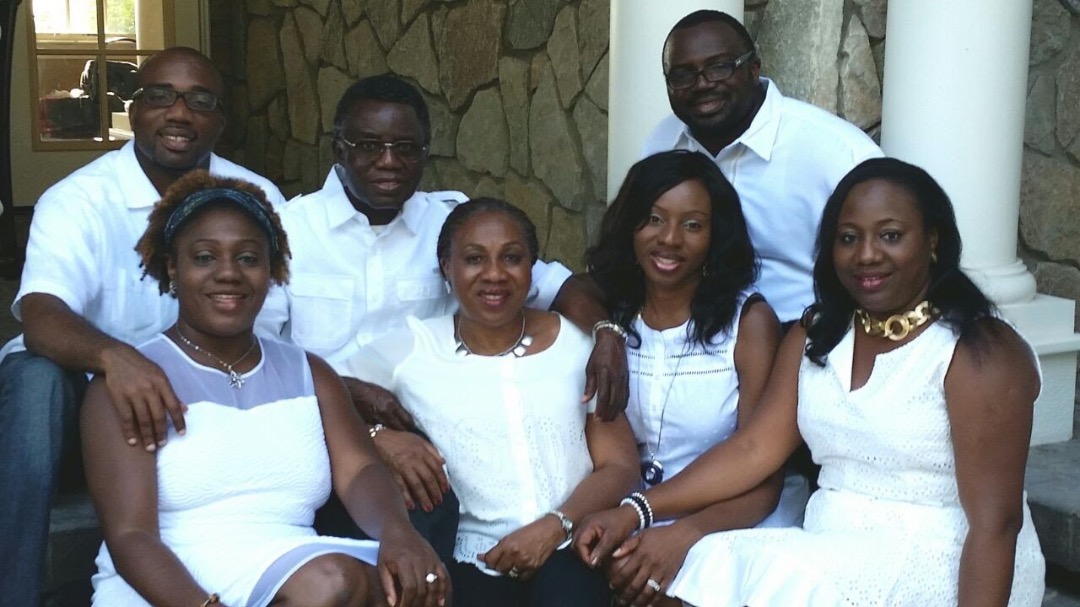 On the consultants group of the University College Hospital (UCH), Ibadan from where he retired in 1986, 35 years ago ….. He was still very much remembered vividly by his former students, now specialist consultants, who wrote: "The great Neonatologist! Wow! He lived an impactful life no doubt", "I remember him as a gifted and outstanding teacher and clinician in the difficult field of neonatology. Probably one of the pioneers of this subspecialty in Nigeria", "During my set's appearance in UCH, 1980 to 1983, he was the quintessential clinician. Resumed early in SCBU, worked with rolled up sleeves, worked till late hours and carried the neonates with the utmost care and concentration. He appeared to be glued to the ward and his wards. Yet, the nursing staff and serious medical students had free access to him.
What I remember most was an 0.7kg baby that survived, which he spent a lot of time and efforts on. He cared!"; "Another wonderful memory of UCH and my childhood days…Remember him so well….He was so close to my Uncle who was his classmate in Medical school and Training…So anytime Uncle Sonny came visiting Prof. Dawodu was a constant visitor at our house….He was always smiling and full of joy….May his Gentle Soul Rest In Peace. Amen". The Encomiums continue to come in ……
He recently reached out to me on the 10th of July 2020, with kind words of encouragement which helped to build up my courage as I commenced a very daunting journey as Provost of CoMUI followed up with a phone call: "Hearty congratulations Yinka. This is Professor and Mrs Dawodu from the US rejoicing with you on your well-deserved victory as the first female Provost of the College of Medicine. We are very proud of you! Your diligence and integrity is being rewarded. … We pray that the Lord will grant you a glorious and successful tenure. The Lord will grant you the wherewithal to excel beyond expectations to the glory of God.…" Personally he taught me neonatology in medical school and I knew him to be very passionate about his work and the tiny babies he cared for. He was a great teacher and a strict disciplinarian. A couple of years ago he had called me to explore collaboration and partnership opportunities between the University of Cincinnati and CoMUI.
Professor Dawodu was born on 27 July 1940 into the eminent Ijebu Ode family of Pa Fasasi Dawodu, a successful cocoa trader and Madam Sauliat Dawodu (Nee Adejonwo). He was their first child. He attended primary and secondary school in Ijebu and was the Head Boy in his final year at Olu-Iwa College (Now Adeola Odutola College). He then proceeded to Igbobi College for A-Levels and finished top of his class.
He entered the First and the Best Medical School in Nigeria, College of Medicine, University of Ibadan (CoMUI) in 1963 and graduated MBBS in 1968, going on to complete postgraduate training in paediatrics in the United Kingdom - Diploma in Tropical Child Health (DTCH), Liverpool, England in 1973, MRCP Paediatrics of the Royal College of Physicians, United Kingdom in 1974 and a Fellowship in Neonatology at the Cincinnati Children's Hospital Medical Centre, University of Cincinnati, United States of America (USA) in1977. He obtained both the Fellowship of the West African College of Physicians in the Faculty of Paediatrics (FWACP) and the Fellowship of the National Postgraduate Medical College of Nigeria (FMCPaed) in 1983. He also obtained the Fellowship of the Royal College of Physicians (Edinburgh), the Royal College of Paediatrics and Child Health (London) and the Fellowship of the Royal College of Physicians (London) in 1989, 1997 and 2004 respectively.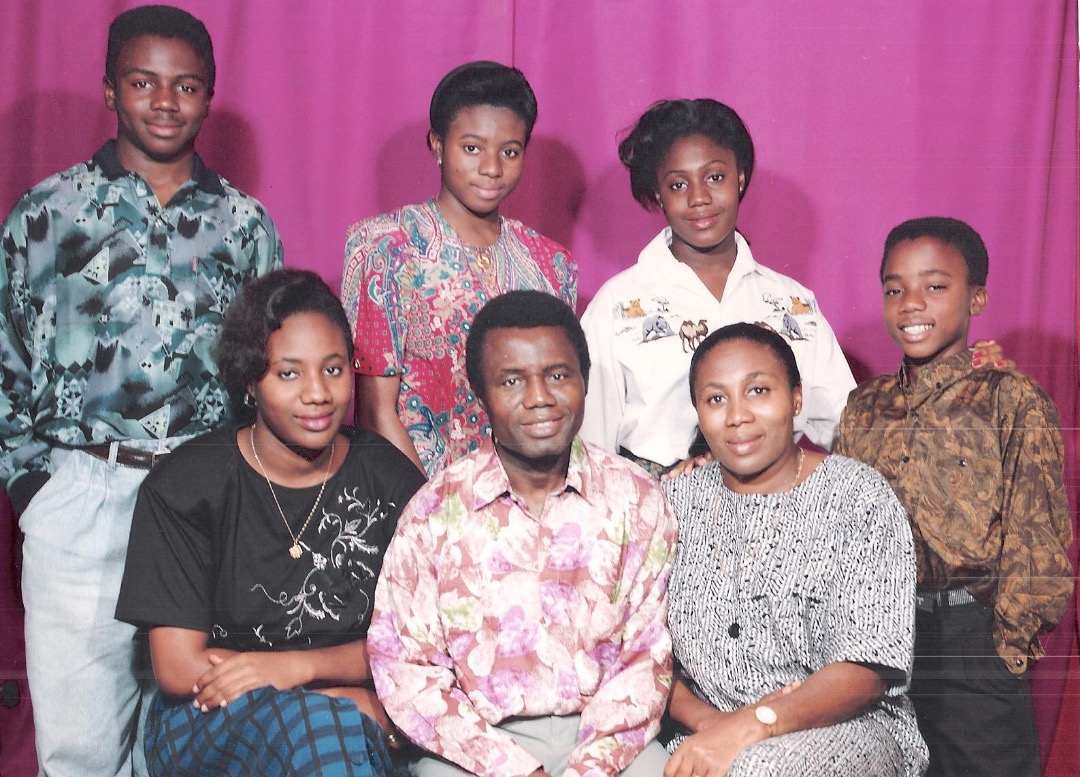 He was a Senior House Officer in Medicine (and later in Paediatrics) from 1969 to 1971, at the University College Hospital (UCH), Ibadan. He held the post of Registrar in Paediatric Cardiology at the Myrtle Street Children's Hospital and the Aberdeen Children's Medical Centre from 1973 to 1975. He was a Senior Registrar in Paediatrics at the UCH before he left for a fellowship in Neonatology in Cincinnati.
He was appointed Lecturer Grade I in Paediatrics by the University of Ibadan on 1 February 1978 and Senior Lecturer on 25 March 1980. He took voluntary retirement from the University on the grade of Senior Lecturer with effect from 29 September 1986. He left to work as Consultant Neonatologist and Associate Professor at King Fahd University, Al Khobar, Saudi Arabia. Those where some of the most difficult times in Nigeria when a massive exodus occurred and the best minds in the health sector and nation moved out of the country. Unfortunately, the exodus of the Nation's best minds continues unabated and with a fresh intensity.
Professor Dawodu also worked as a Consultant Neonatologist at Al Ain and Tawam Hospitals, Al Ain, United Arab Emirates, and in 2004 relocated to Cincinnati, Ohio in the United States of America to work at his alma mater. From 2004 to 2016 he was Professor and Director of International Patient Care and Education, Global Health Center, Cincinnati Children's Hospital Medical Center Professor and Faculty, Department of Pediatrics, University of Cincinnati. He remained on the Faculty of the Children's Hospital Medical Center until he retired on 30 June 2018. The following day, 1 July 2018, he was appointed Professor Emeritus in the Department of Pediatrics, College of Medicine, University of Cincinnati, a position he held until his transition.
While at the University of Ibadan and the University College Hospital, his research focus was intrauterine growth of Nigerian infants, breastfeeding and respiratory distress among neonates. He compared the lecithin/sphingomyelin ratio in Nigerian and British preterm infants. He also researched into approaches to resuscitation of babies with severe birth asphyxia and he studied polychlorinated biphenyls (PCB) and organochlorines in Nigerian mothers and their infants, working with Dr. I. O Damole of the Department of Obstetrics and Gynaecology and Professor O. Osibanjo of the Chemistry Department. He worked on the Pharmacokinetics of Chloroquine in children with kwashiorkor working closely with his paediatrician colleague, Professor AOK Johnson, and with the clinical pharmacologists, Professors LA Salako and O Walker.
He won several scholarships and received numerous honours. Between 1963 and 1968, he was a recipient of the Federal Government of Nigeria, Scholarship for Medicine. In 1967, he received the Nuffield Foundation Scholarship for the exchange of medical students between Ibadan and Edinburgh University. From 1976 to 1977, he obtained the Nigerian Medical Council Award for a Fellowship in Neonatology at the University of Cincinnati and in 1998, he received the Best Paediatric Teacher award from Female Medical Student Association, FMHS, UAE University. In 2018, he became the first recipient of the Cincinnati Children's Annual Adekunle Dawodu Global Health Champion Award for Excellence in Promoting Global Child Health Worldwide.
His beautiful and amiable wife, Mrs Cecilia Adebisi Dawodu remained for many years as Registered Nurse at the Institute of Child Health, College of Medicine, University of Ibadan. She was a shining bright light to the world around and to those of us who accessed the ICH with our babies for immunisation and other activities. She always went out of her way to be kind and helpful. They were both blessed with 5 wonderful children and numerous grandchildren including two sets of twins as seen in the lovely family photograph.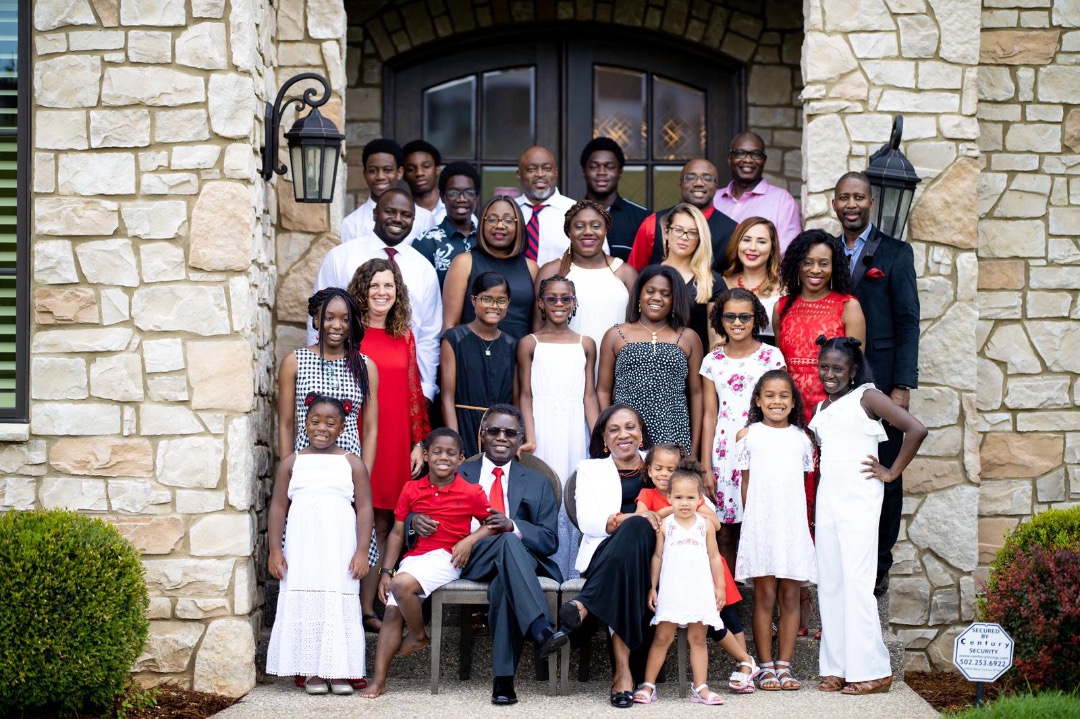 Emeritus Professor Adekunle Dawodu lived a rich and fulfilled life as seen from this and several other tributes that have poured in. He has left his footprints in the sands of time. The time he spent in both the University College Hospital and the College of Medicine, University of Ibadan, pioneering training, research, service development and service delivery in neonatology will never be forgotten. We are truly grateful to God for the life lived by Professor Dawodu.
The memory of the just is blessed!
Olayinka Olusola Omigbodun FAS, FNAMed, FAMedS
Professor of Psychiatry & Provost