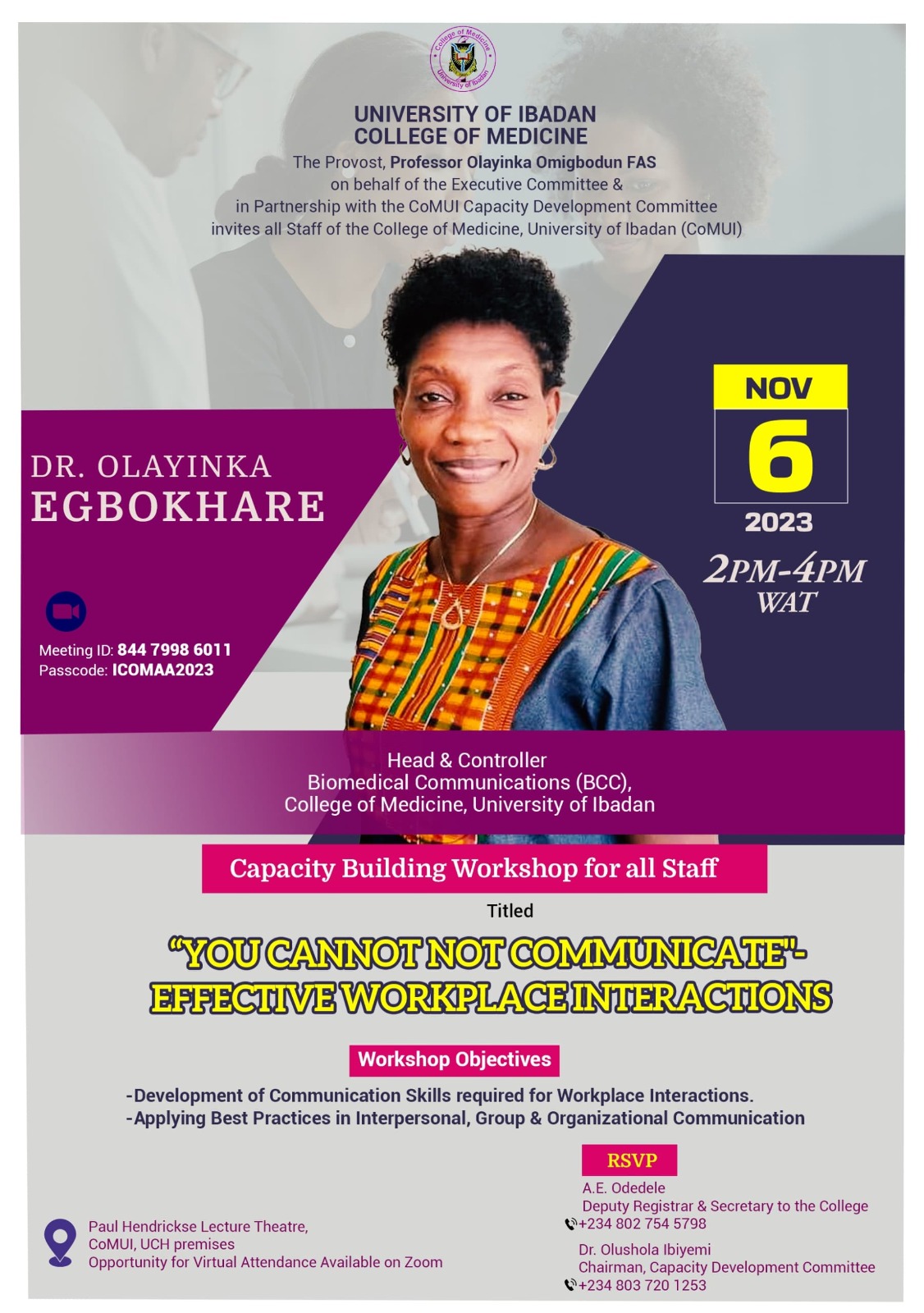 Distinguished Members of Staff of the College of Medicine, University of Ibadan,
On Monday 6 Monday November 2023 from 2pm to 4pm, let us gather in the BO Osuntokun Auditorium to build up our much-needed communication skills in this first of what we hope will be a series of communication workshops. We are all aspiring to impact positively our students, colleagues, teachers and indeed everyone we meet. "Leaders must be good communicators because they inspire and empower people around them". As leaders, we must be good communicators. You and I need to get better and better.
I also welcome you to join us as we appreciate those who have served in leadership positions. We had a first staff appreciation day on 30 July 2021 but unfortunately, because of the industrial action, we were unable to hold the event last year.
I look forward to welcoming you.
Join Zoom Meeting: CLICK HERE
Meeting ID: 844 7998 6011
Passcode: ICOMAA2023
Olayinka Omigbodun
Professor of Psychiatry & Provost