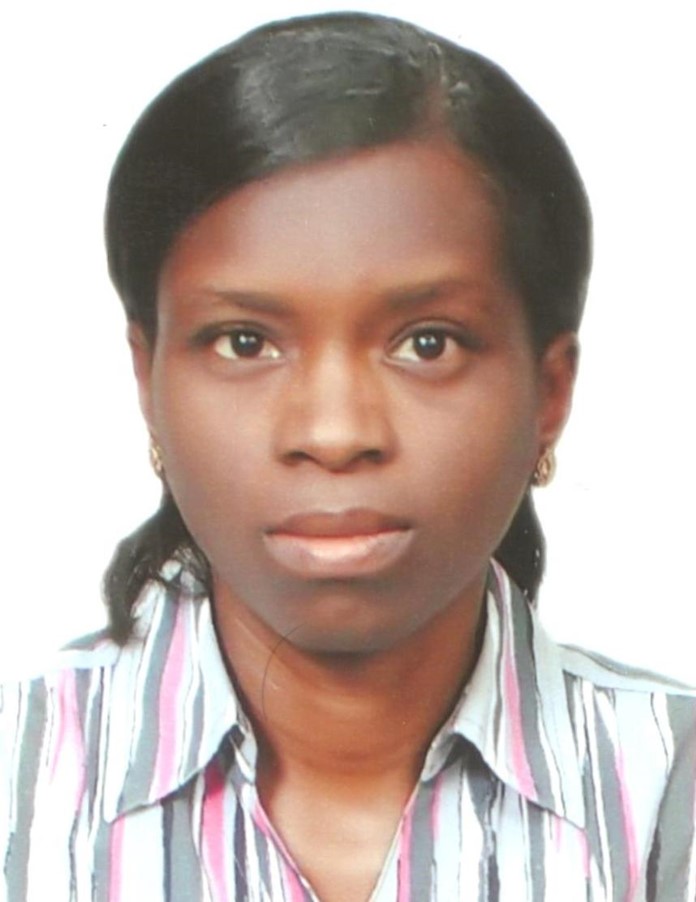 Dr. Shade J. AKINSETE
Ag. Departmental Head


DEPARTMENT OF ENVIRONMENTAL HEALTH SCIENCE
The origin and growth of Environmental Health Sciences at the University of Ibadan dates back to 1948. Environmental Health was one of the areas of emphasis in the then Department of Preventive and Social Medicine (PSM),one of the 10 foundation Departments of the Faculty of Medicine of the University College, lbadan which was affiliated to London University. It was noteworthy that, at that time, public health was not included in the undergraduate curriculum of London University.
In 1948, Professor Oladele Adebayo Ajose was appointed the foundation Professor and Head of the Department Preventive and Social Medicine which was started off very humbly on the balcony of his residence on the old site of University College, Ibadan at Eleyele. Professor Ajosepioneered the community-based teaching of public health when he established the Ilora Health Centre and students' hostel (which were used for teaching community health) from 1949 to 1961. He mobilized the Ilora community with the support of external funds, to convert the swamps surrounding Ilora to fish ponds around which vegetable gardens were established. This led to the virtual eradication of schistosomiasis and malaria that had constituted problems in Ilora. Lagos, where he had been the Medical Officer of Health, was used for teaching urban community health, including inspection of live animals and meat at the abattoir in Apapa, building inspection, systems for disposal of waste, the Lagos Swamp Drainage Scheme and regular fumigation of the swamps as part of the anti-malaria programme for the area.
Over a decade later, the first Professor of Medicine, Professor Alexander Brownpioneered establishing the bigger Igbo-Ora project in 1963 now well known as the lbarapa Project as part of medical education to teach Community Medicine and Epidemiology in a rural environment comprising 7 towns and over 150 villages or hamlets. Professors Gilles, Lucas, Fasan (Ag. Head), Oyediran and others became Heads of PSM in succession. Realising the multidisciplinary nature of public health, Professor Lucas further added value to PSM by appointing non-medical teaching staff to strengthen the preventive aspect of public health. The Department also enjoyed the services of plumbers, carpenters and masons who were ready to serve the communities with their skills. Professor Oyediran was instrumental in developing various Units in the Preventive and Social Medicine, viz. Epidemiology, Maternal and Child Health, Medical Statistics, Environmental Health, Occupational Health,Health Education, Social Medicine, and Health Administration.
Professor Paul AibinuolaOluwande,was the first Professor of Public Health Engineering in Nigeria and in Black Africa joined PSM on August 1, 1964. He lived in Igbo-Ora from August 1964 to September 1965 and July 1967 to December 1974. He served as the pioneer staff of Environmental Health. He and his associates (Late Chief Ogungbe, Engineer C. S. O. Akande, the Government Superintendent Engineer at Eleyele Mr. Sosan, Late Engineer Owo, and Architect Atkinson) contributed a lot to the programme in the areas of water supply, sanitation, housing and disease prevention through teaching, research and service activities. Dr T. M. Aluko, a Public Health Engineer and former Permanent Secretary and Controller of Works in the Health programme at Igbo-Ora and Preventive and Social Medicine between 1966 and 1967. Between 1963 and 1972, the Rockefeller Foundation allocated 9 Million US$ to the University of Ibadan as part of its worldwide University Development Programme which included community healthcare delivery. Professor Oluwande was a Rockefeller Fellow when he was at Imperial College, London for his postgraduate training in Public Health Engineering between 1965 and 1967.
Evolution over the Years
In the year 1975, African Regional Health Education Centre (ARHEC) was established in Preventive and Social Medicine (PSM) which later transformed into Health Promotion and Education. Professor M. K. C. Sridhar joined PSM on October 10, 1977 as Lecturer with his background in environmental biochemistry and started initiating some new areas of environmental health along with Professor Oluwande in the unit. He came with research experience in the areas of sewage treatment and water quality having spent 13 years at internationally renowned Indian Institute of Science, Bangalore, India. All these years, Environmental Health was a core component in various student training projects and programmes both at Ibadan and at Ibarapa.
Mr Ojediran and Mr Oladapo joined as young staff in the Environmental Health Unit and contributed to some of the ongoing field teaching and service programmes. Professor Oluwande left PSM in 1982 and joined Faculty of Technology as Head of Civil Engineering Department and later became Dean of the Faculty of Technology.
Professor Sridhar continued where Professor Oluwande left and became the Head of the Unit and later a Professor in 1986. A virile multi-disciplinary team was formed consisting of Health Education, Environmental Health, Geology, and Public Health Engineering. Initial researches on WHO sponsored Tropical Diseases Research (TDR) Project on Guinea worm prevention and control in Ibarapa Division gave a boost to the multidisciplinary team. Professor Joshua D. Adeniyi, Professor of Health Education and Promotion, who had been a trained Sanitary Inspector was the Principal Investigator.This has opened up several areas of productive research and training at community level and benefited undergraduate (Advanced Diploma in Health Education supported by WHO) and postgraduate students (MPH and PhD). Currently the Guineawormdisease is eradicated in Nigeria. All these years, the postgraduate training at MPH and PhD levels was available only in Health Education and students came from Ghana, Sierra Leone, Tanzania, Malawi, Cameroun, and other African countries. Environmental Health Unit collaborated closely in supervising some of the projects in the areas of water, sanitation, solid waste management, food safety and hygiene, vector control etc.
Landmark Achievements
Rapid Growth occurred since 1993 with the introduction of the professional programme of Master of Public Health (Environmental Health). It was started in the Environmental Health Unit of erstwhile Preventive and Social Medicine with 6 pioneering students and only two members of staff. As the staff strength was low for the growing Department, additional staff was drawn from various other relevant departments in the College and University who provided the needed capacity to carry on with the postgraduate programmes. Mention should be made of Biochemistry, Agronomy, Chemistry, Botany and Microbiology, Civil Engineering, Urban and Regional Planning, Institute for Advanced Medical Research and Training (IAMRAT), and other Institutions in Ibadan and elsewhere.
Further developments took place after 1996 when the PSM Department was split into three Sub-departments:
Epidemiology, Medical statistics and Environmental Health (EMSEH),

Health Promotion and Education (HPE)and

Community Medicine (later changed its name to Preventive Medicine and Primary Care).
In July 2000 these sub-departments got the status of full-fledged Departments and Professor Sridhar was appointed the pioneer Head of Department of EMSEH. In 2002, the Faculty of Public Health was created with these 3 core departments and 2 others viz. Human Nutrition, and Institute of Child Healthjoined to make 5 Departments. The Faculty was started with a Coordinator; Professor O. O. Kale. The first substantive Dean was Professor Joshua D. Adeniyi followed by Professor Isaac O. Akinyele, Professor Oladimeji Oladepo and currently (2013) Professor Ademola Ajuwon.
The first graduate (MPH) in the 1993 batch was Dr G. R. E. E. Ana who is currently a staff. The first PhD in Environmental Health in the Department of PSM was awarded by the University of London to Professor C. M. A. Ademoroti in 1979 (supervised by Professors Lucas, Oyediran and Sridhar)who is now retired as Professor from University of Benin. The first NUC merit award for the best PhD thesis in Public Health (Year 2008 but awarded in 2012) was given to Dr O. T. Okareh(currently lecturer in the new Department) for his project on conversion of food waste into organic fertilizer supervised by Professor M. K. C. Sridhar.
Creation of the Department of Environmental Health Sciences
On November 24, 2011, the National Universities Commission formally approved the establishment of the 'Department of Environmental Health Sciences' carved out of the parent Department of Epidemiology, Medical Statistics and Environmental Health (EMSEH) after a long period of gestation and rigorous processes. To the best of our knowledge this is the first full-fledged Department of Environmental Health Sciences in Nigeria and in the West African Sub region. The emergence of the Department is coming at a time when a lot of global attention is being focused on sound Environmental management as panacea in solving the myriad of health problems confronting mankind, particularly in developing countries of the world.
The Department was formally inaugurated on 31st July 2012 at the College of Medicine Auditorium. The dignitaries present at the occasion were: The Director General of NESREA (Dr. Mrs.IngeriBenebo, JP), The Speaker, Oyo State House of Assembly (Rt. Hon. HadjiaMonsurat J. Sumonu), The current Vice Chancellor, University of Ibadan (Prof. I.F. Adewole), The Chief Medical Director, University College Hospital (Prof Alonge, Rep. by CMAC), The Provost, College of Medicine (Prof. O.Akinyinka), The Dean, Faculty of Public Health (Prof. OladimejiOladepo), and others. Also present were Professors A. O. Lucas, A. B. O. O. Oyediran and P. A. Oluwande. former Heads, Deans and Provosts, and several Principal Officers and well-wishers and alumni have witnessed the occasion and made it memorable.
The inauguration of the new Department took place with welcome address given by Dr.G.R.E.E. Ana (the pioneer Coordinator of the Department). Prof M.K.C. Sridhar gave the historical background and timeline of the Department.At the launching, various Organizations, individuals and students were recognized with awards and certificates. Among top recipients of these awards were NESREA, Oyo State Ministry of Environment and Habitat, Nigeria Field Society, former and present Vice Chancellors and a host of other eminent personalities. The Department has current staff strength of 11 consisting of 7 academic, 3 Administrative and 1 Laboratory based. Several Associate and Adjunct academic staff from other relevant disciplines joined the infant Department to cater for the large postgraduate student intake.
The Department, in a span of over two decades since the start of the postgraduate programmes in 1993 produced over 200 postgraduates. Several of them have occupied enviable positions in Government, NGOs, Oil companies, academic institutions and some have left for greener pastures. The Department is also proud to have initiated new researches in the areas of 'waste to wealth', 'alternative energy', 'outdoor and indoor air pollution 'and' phytoremediation technologies'. These researches found their patronage in public and private sectors through development of indigenous technologies and skills to move the country forward and competitive globally. While we have produced two patents in the past, 4 to 5 more are being processed currently. Our staff are also geared to develop research proposal to attract international grants to augment the needs of the growing department and to compete with other institutions in the region and beyond.
Future Goals and Prospects
Historically, the Department of Environmental Health Sciences is first in Nigeria and possibly in West Africa. Environmental Health, according to the World Health Organization is a specialized discipline in Public Health that is responsible for the 'Prevention of Diseases and Safeguarding of the Health of populations by ensuring and providing Safe and Quality environmental conditions'. This discipline is thus very strategic in the realization of the Millennium Development Goals (MDG's) and Sustainable Development (SD) which are key United Nations Social, Environment and Health issues. In order to provide the required enabling environment for qualitative training of students and for staff development, research, teaching and community service programmes are geared towards local and global components. Currently there are over 35 students at MPH level and about 6 at PhD level. There will be two new programmes added at postgraduate level in 'Environmental pollution assessment and control' as well as and 'Safety, Health and Environment'. In addition, a Bachelors degree programme in Environmental Health is also proposed. It is anticipated that there will be participation and collaboration from Regional and International institutions through networking and staff and student exchange programmes.
Any Other Information
VISION
To be a world class Department for training of first class manpower and for rendering excellent services in environmental health in Nigeria and beyond.
MISSION
1. To provide Splendid Learning Environment for training of first Class manpower in environmental Health.
2. To be at the forefront of carrying out crosscutting, multidisciplinary, Community- Oriented and evidence –based environmental researches.
3. To network and partner with environmentally related Organization to perform relevant and Strategic environmental Services.
4. To lead in the formulation of Environmental Health related policies in ecosystem health and safeguarding public health.
5. To nurture young-stars at the grassroots in Environmental health ethics and practices towards achieving sustainable Development.