BCC: May we know your name, year of graduation…?
I am Chinedu Nwaduru, a medical graduate of the 2019 class and the recipient of the distinguished Provost Award for Excellent Community Participation and Leadership. I currently work as the Senior House Officer at Saint Nicholas Hospital for my house-manship. Thereafter, I will pursue a Master's Programme in Immunology as a Clarendon Scholar at the University of Oxford.
BCC: Tell us about the CoMUI experience and how it culminated into this opportunity.
Studying at the College of Medicine, University of Ibadan for me was a holistic experience. Asides the rigors of clinical medicine, I was exposed to an array of extra-curricular activities where I garnered an armamentarium of skills that proved pivotal to my learning curve. The support I received from some members of faculty who, at an early stage, took me under their wings to mentor is one I consider invaluable. I am especially grateful to Dr T.A Lawal and Dr. J. Balogun who have continued to remain an indispensable source of wisdom, support and mentorship even outside school walls. In addition to the vertical relationships, a huge part of my experience at COMUI that shaped me were the friends I made – friends of like minds and pin-point focus who at every stage continually pushed me to be better. Being in the COMUI 2019 graduating class has been most rewarding – surrounded by exceptionally brilliant colleagues who constantly serve as a source of motivation.
BCC: Can we know what the selection process for the scholarship was like?
For the Clarendon Scholarship, there is no different selection process.
Applicants to the University of Oxford and the Nuffield Department of Surgical Sciences are shortlisted for an oral interview. Those who perform excellently at the interview are nominated for the Graduate School Scholarship. The Clarendon Scholarship is considered one of the most competitive and prestigious scholarships. The scholarship board reviews each of the nominee's profile and they select scholars based on their outstanding academic merit, future academic potential and aptitude, commitment and motivation. These are assessed from the applicant's credentials - transcript, Statement of Purpose (SOPs), CV and Letters of recommendation.
More information about the selection process can be found on their website: https://www.ox.ac.uk/clarendon/information-for-applicants/selection-criteria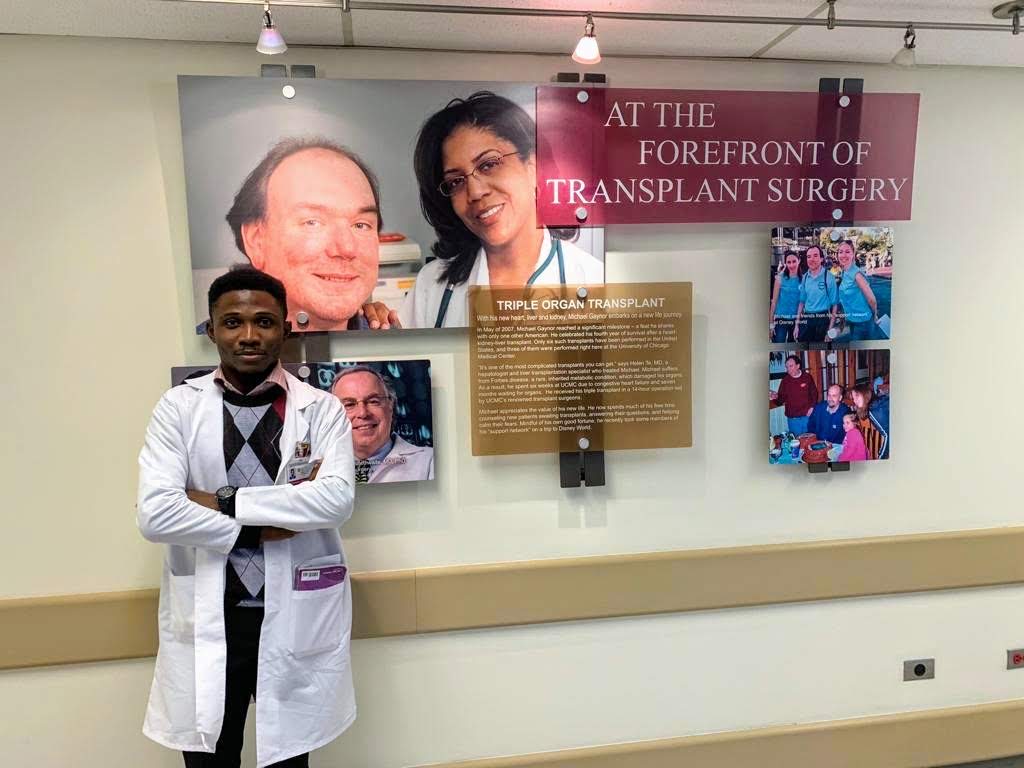 BCC: So how has been the journey so far?
Honestly, it has been a bitter-sweet experience.
The challenges that came with the COVID-19 Pandemic shook me to the core, especially in 2020 – as I watched most of my plans take unanticipated routes. However, one thing I took away from all of these is to "take control of the things that are within your control". I am not where I want to be yet, but I am grateful for the journey so far and the lessons I have learnt on the way. It has been a most daunting one but in the midst of it all, we keep moving.
BCC: So, what are your plans, hopes and aspirations?
I hope to be a Surgeon-Scientist, working as a Transplant Surgeon to promote quality of life in patients with end-organ failure arising from chronic diseases whilst further exploring the immune system at the cellular level as an Immunologist. I want to explore the possibilities of xenotransplantation through precise genetic modification and immunosuppression as a way of tackling the scarcity of organ donors. Also, with the advent of advanced technological models, 3-D organ printing is opening the doors to a whole new world of Transplantation medicine, a world I am excited to explore. I will spend the next year learning the fundamentals of Immunology and the clinical applications in Organ Transplant at the University of Oxford; after which I will proceed for my residency training towards becoming a surgeon.
In all these, I hope to continue to make contributions towards improving medical education especially in Africa and help in the training of the future generation of doctors.
BCC: Do you have any words of encouragement for students currently on the MBBS programme?
You will hear a lot of stories about medical school – Stories that will inspire fear and question your choices, stories that will push you to the darkest corners of your mind until you become a prisoner of your own mind. However, they are stories! Stories of others! It is good to listen and learn from others – but ultimately, make your own stories and let it be told.
I had the immeasurable value of true friendship in medical school and it helped me excel and is still helping me excel. Thus, I urge you to build worthwhile relationships that will challenge you to be better.
Try not to put yourself under undue pressure. Medical school is fraught with all kinds of people: some may have figured out what they want from the get-go; others may have not. For the longest time I was confused, not knowing what kind of surgeon I was going to be, until I went for my elective posting in 600 Level– and found myself in Transplant surgery (mind you, that was not my first choice!).
Do not compare or try to measure up with other people's standards – where a person has failed, you just might succeed; because you are different.
Above all, have a balanced experience. Take on an extracurricular activity; volunteer for a worthy cause; you can even become a student leader -nothing is a waste, except you want it to.
My last bit of counsel has to do with something which most students need but lack; academic mentors. Please find a faculty mentor; someone you can talk to and gain insight from; someone who can vouch for you when the need arises.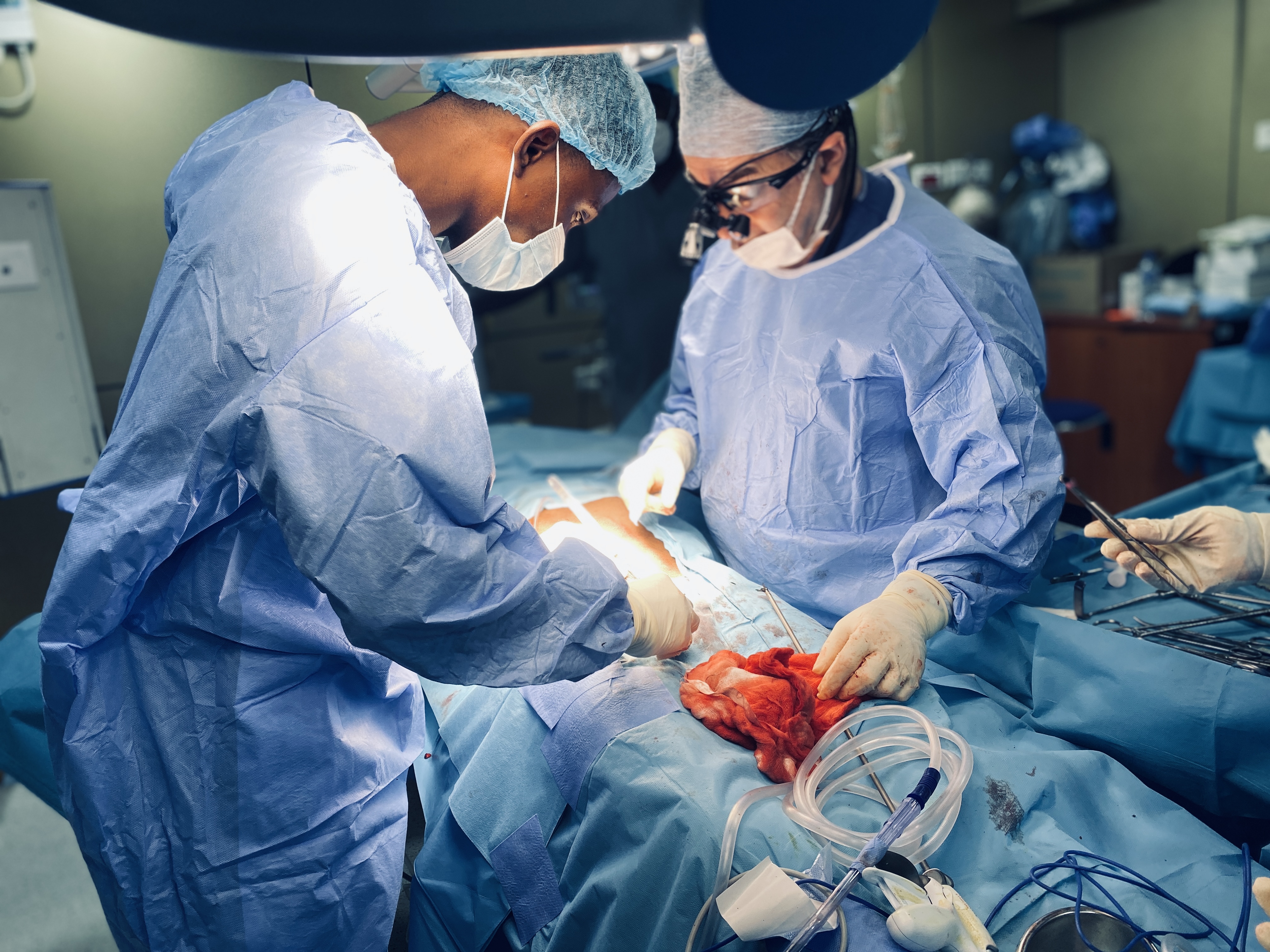 BCC: So, who are your cheer leaders on this journey? Who are the people you wish to acknowledge?
I am grateful to the Almighty God who has constantly ordered my steps and graced me throughout my life. None of this would have been possible without Him and He deserves all the praise. I am grateful for my family especially my mum – who has moved and is still moving mountains to ensure I achieve my dreams. My extended family has been highly supportive and I am forever in their debt. My teachers and faculty within and across – with special thanks to Professor John Fung of the University of Chicago, who has held my hands in this journey; I am indeed grateful. To my friends who gave me their shoulders to cry upon and who never stop cheering – they are too many to mention but I am thankful to them all. I acknowledge the transplant unit of Saint Nicholas Hospital led by the brilliant Dr. Ebun Bamgboye, Prof Viji and Prof Nadey Hakim for constantly nurturing me and showing me the ropes of Transplant Surgery
Finally, I want to specially appreciate the Clarendon Scholarship Board, the Nuffield Department of Surgical Sciences and Integrated Immunology Masters Programme for believing in me and investing in my education. I am immensely grateful.