The 1st of November 2022 brought a lot of joy to Miss Dorcas Fiyinfoluwa Fanibe, a 100 level MBBS student and her family as she became the first recipient of the Cecilia Oshikanlu Scholarship Award instituted under the College of Medicine, University of Ibadan (CoMUI), Sponsor A Student Programme (SASP).
The Provost, CoMUI, Professor Olayinka Omigbodun along with the Deputy Provost, Professor A. F. Adeniyi, the Acting Secretary to the College, Barrister A. A. Agbaje, the Chief Internal Auditor, Mr. O. J. Folorunsho, and the Head, Information Technology Unit (ITU), Mr Adesanmi Adetule were present at the event. The Donor, an alumnus of CoMUI, of the MBBS Class of 1985, Dr. Olabisi Oshikanlu, was at the event with Professor Akinyinka Omigbodun (one time Provost of CoMUI) and Dr. Aderonke Akingbola also a member of the MBBS Class of 1985. Some other well-wishers and friends of CoMUI joined the programme virtually including the mother of the donor Mrs Cecilia Oshikanlu, a retired Matron of the University College Hospital (UCH), Ibadan.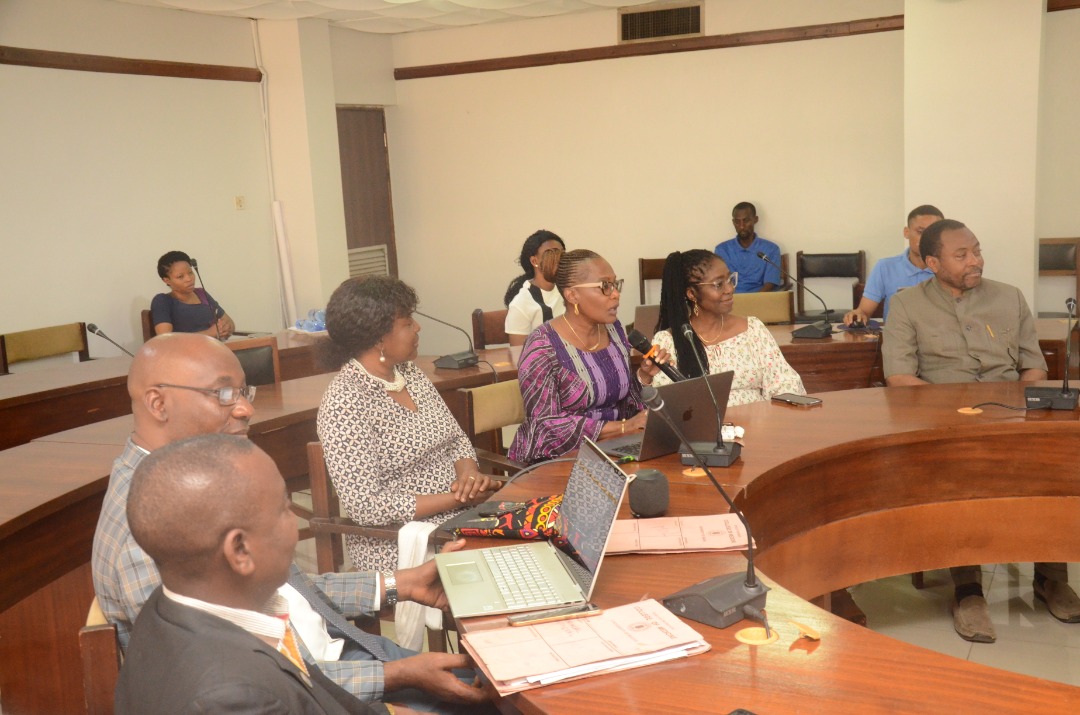 In her opening remarks, the Provost described the Sponsor A Student Programme (SASP), which is coordinated by Dr. Olubukola Adesina, Chairman of the Student Welfare Committee in CoMUI as one of the goals of the "TOGETHER AGENDA" of her administration. The programme was conceived to provide financial support to indigent students in CoMUI.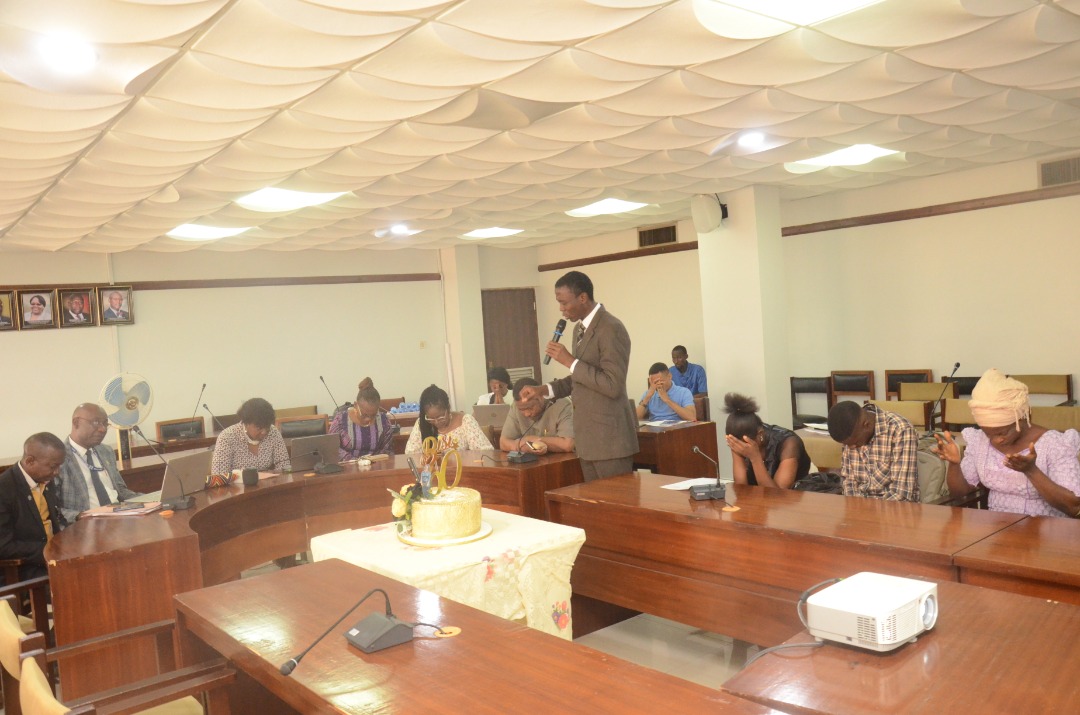 She affirmed that majority of the students who gained admission into CoMUI's medical school as extremely brilliant and that this was clear from their performance at the 100-level science class with virtually all of them finishing their first year in the University of Ibadan with first-class grades.
She congratulated Dr. Olabisi Oshikanlu on the double honour in the month of October 2022 with the celebration of her 60th birthday and inauguration of the scholarship award instituted in honour of her mother, Mrs Cecilia Oshikanlu. She thanked the donor for her support over the years and for promoting her alma mater in diverse ways.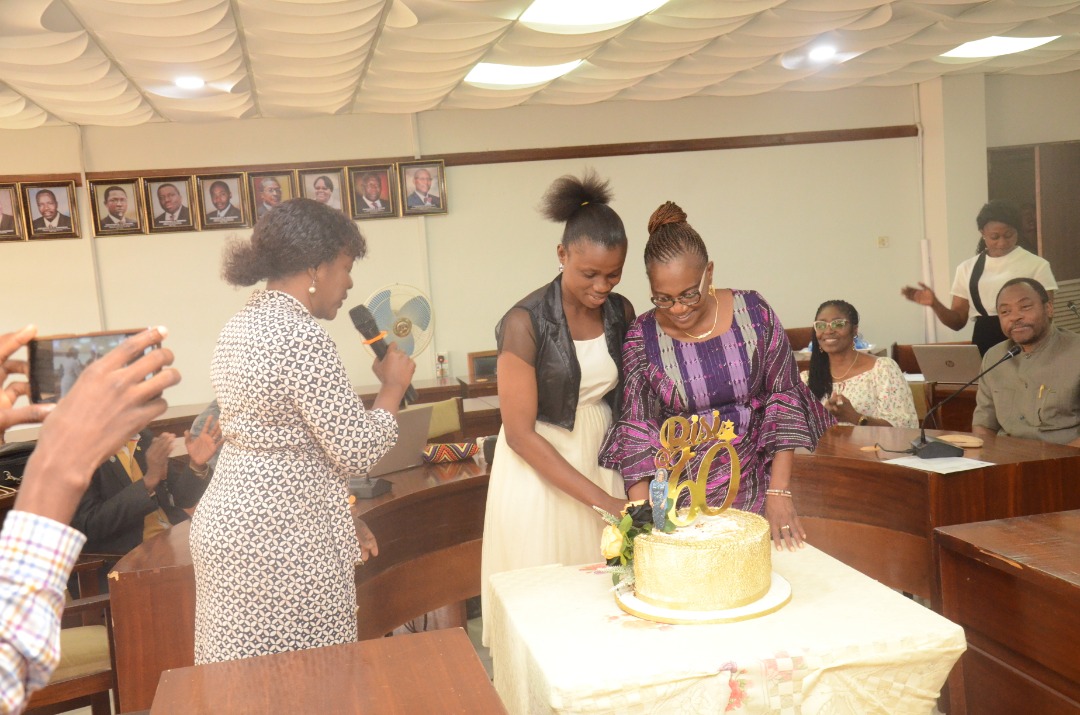 The Provost used the occasion to acknowledge other groups and individuals who had established scholarships under the aegis of the Sponsor A Student Programme (SASP). Notable among the earlier contributors to the scheme are the Babatunde Campbell Foundation, CoMUI MBBS Class of 1979, the President, Ibadan College of Medicine Alumni Association Worldwide (ICOMAA WW), Professor Emmanuel Otolorin, Dr. Abib Olamitoye, Ibadan Medical Specialists Group (IMSG, UK), Ms. Alero Eyesan, Pharmacist Olubukola Soji-Taiwo, Dr. Akinola Ayodeji, Professors Prisca Adejumo among others.
Professor Omigbodun then made an appeal to other alumni members and groups, philanthropists, corporate organizations, and well-meaning Nigerians, to join the train by giving scholarships to brilliant but indigent students. "We don't want any student to drop out of school because of a lack of funds", she reiterated.
In her response, the donor, Dr. Olabisi Oshikanlu, appreciated the Provost for all her efforts. She acknowledged the virtual presence of her 82-year-old mother, Mrs Cecilia Oshikanlu, whom the scholarship is named after. She mentioned that her father who was a medical doctor had died in the University College Hospital, Ibadan in 1971, leaving behind her mother, from Grenada in the West Indies at the young age of 33 years with five young children. She was the oldest and just 9 years old at that time. Her mother was a nurse in UCH earning very little and had risen in the ranks to the status of a matron before she retired and left the country.
She explained that she decided to celebrate her mother in this way, while she was still alive, in appreciation of her relentless labour over herself and her siblings. She thanked her for being there for them since the departure of their father 51 years ago. Dr. Oshikanlu emphasized that her siblings and herself enjoyed a good education from their mother's toil to provide for their needs. She however emphasised that after their father passed away, several family members rallied round to support their mother and so her siblings and herself were recipients of 'informal scholarships' from several wonderful family members. This she said informed her resolve to provide scholarships for the children of widows.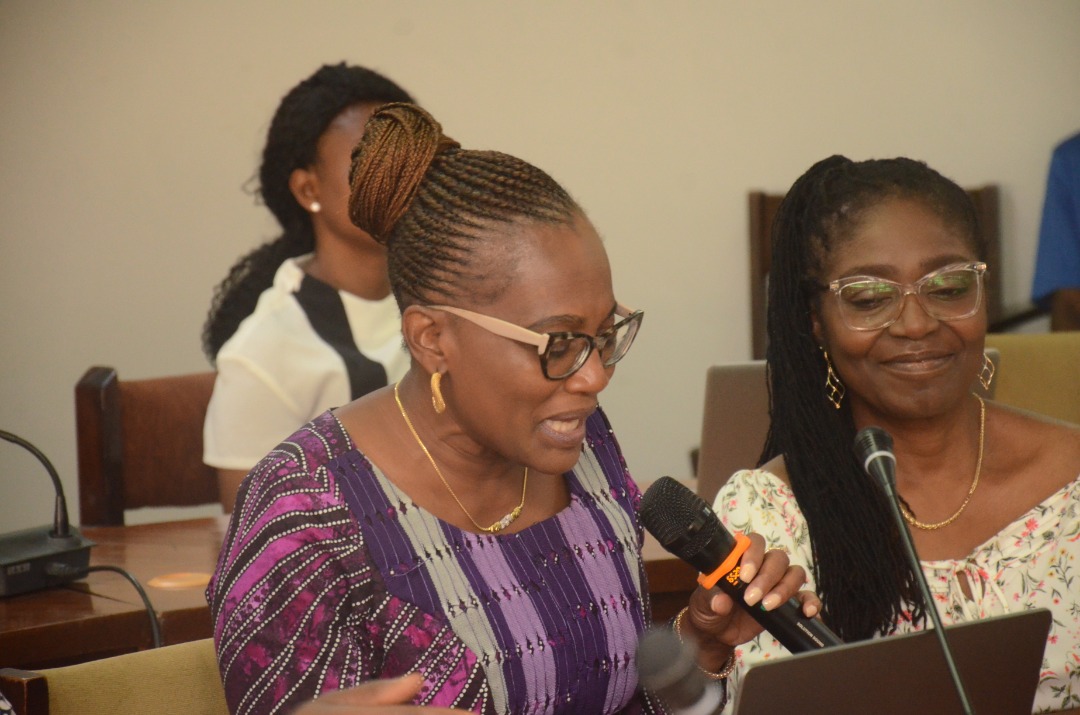 As she spoke at this very emotional event, she further disclosed that herself and her siblings had already awarded scholarships to 10 indigent medical students of Olabisi Onabanjo University (OOU) over the years. She said it was easy for them to award these scholarships because there was a structure in place to administer this in OOU. She emphasised that she was very excited to learn about the SASP programme which provides a structure in CoMUI to support indigent students.  She promised that with God's help, the same gesture will be extended to two more students of CoMUI (in addition to Dorcas Fanibe) before the year 2022 runs out. She went further to say that seven additional students will be added to the list in the year 2023 to make a total of 10 students to be supported by her family in CoMUI.
Mrs Cecilia Oshikanlu, the octogenarian in whose name the scholarship is awarded, thanked her daughter for honouring her while she was still alive. She commended the Provost and her team for coming up with such a laudable and well-organized scheme to make light the plight of indigent students in the College.
The recipient of the award, Miss Dorcas Fiyinfoluwa Fanibe, who came to the event with her mother, Mrs Fanibe, a widow and her brother, Mr Solomon Fanibe, appreciated the Provost and her team for the opportunity given her to be a beneficiary of this life-line which will make possible her medical education. She thanked the donor, Dr. Olabisi Oshikanlu and her family for this great support and what will be a watershed in her life's story. She emphasised that her father had passed away in 2019 leaving her mother who worked as a cleaner to fend for five children. She emphasised that this scholarship would bring tremendous relief to her and her family.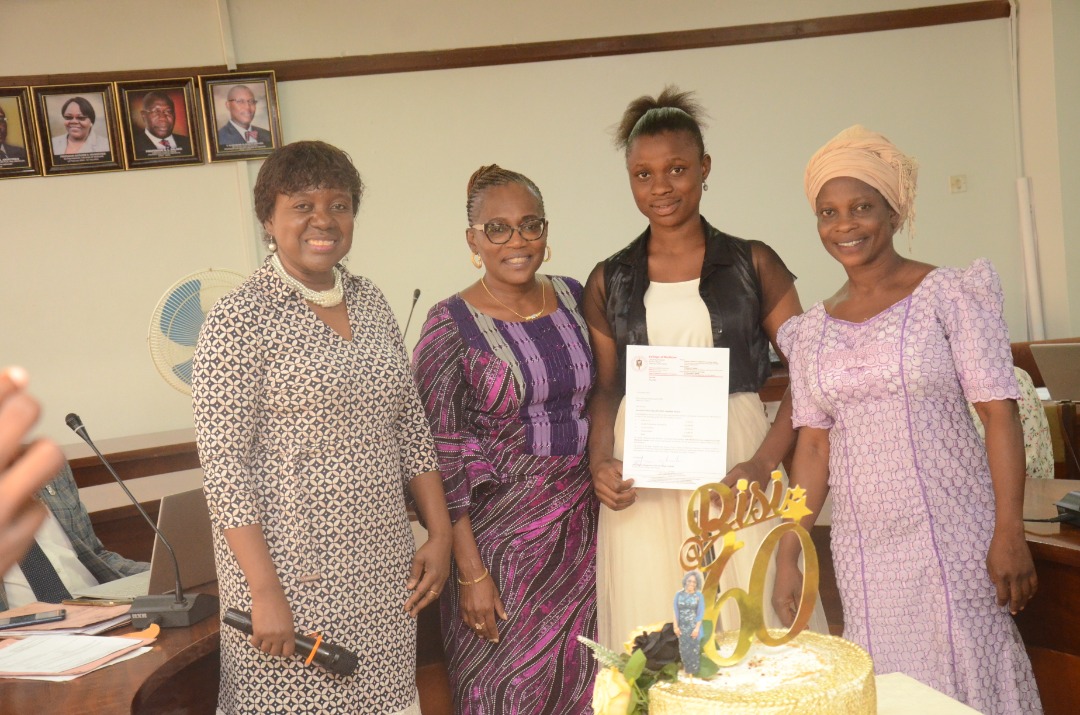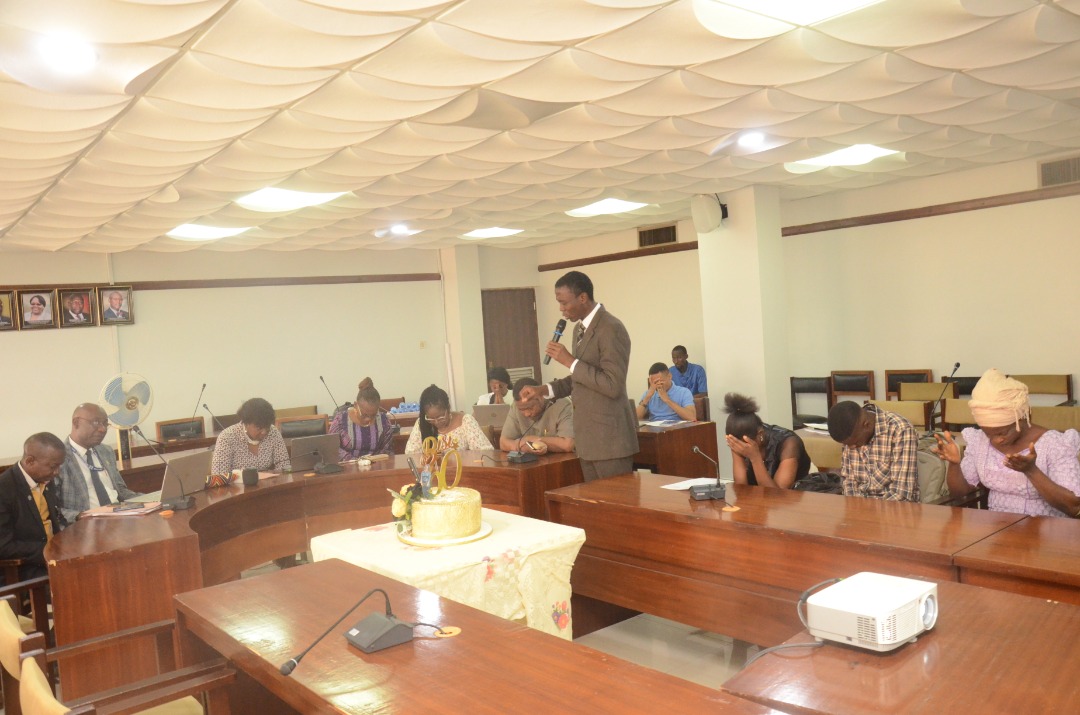 In his vote of thanks, the Acting Secretary to the College, Barrister A. A. Agbaje, on behalf of the Management Team, staff and students, thanked Dr. Olabisi Oshikanlu and her family for their altruism and love for humanity. He also appreciated the family in anticipation of the proposed plan to sponsor nine more students who are in dire need of such assistance.
Miss Fanibe received an award of N500,000 to cover her expenses for the year. By the end of the day, Dr. Oshikanlu in keeping her promise to support two additional students had paid in an additional N1,000,000 for this purpose.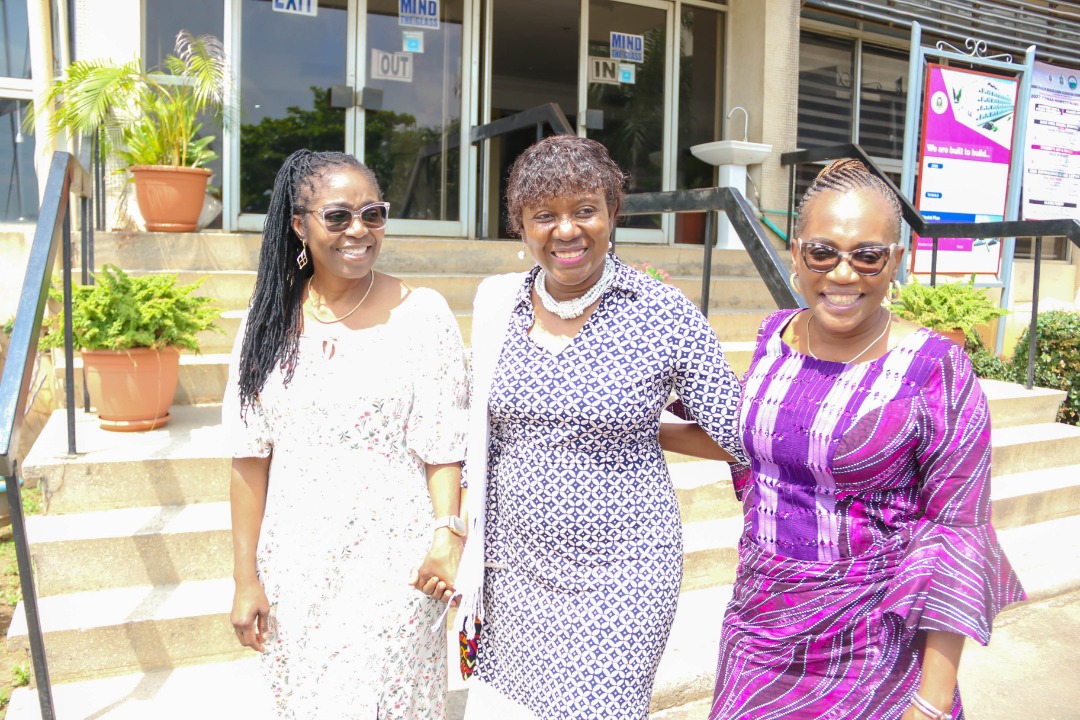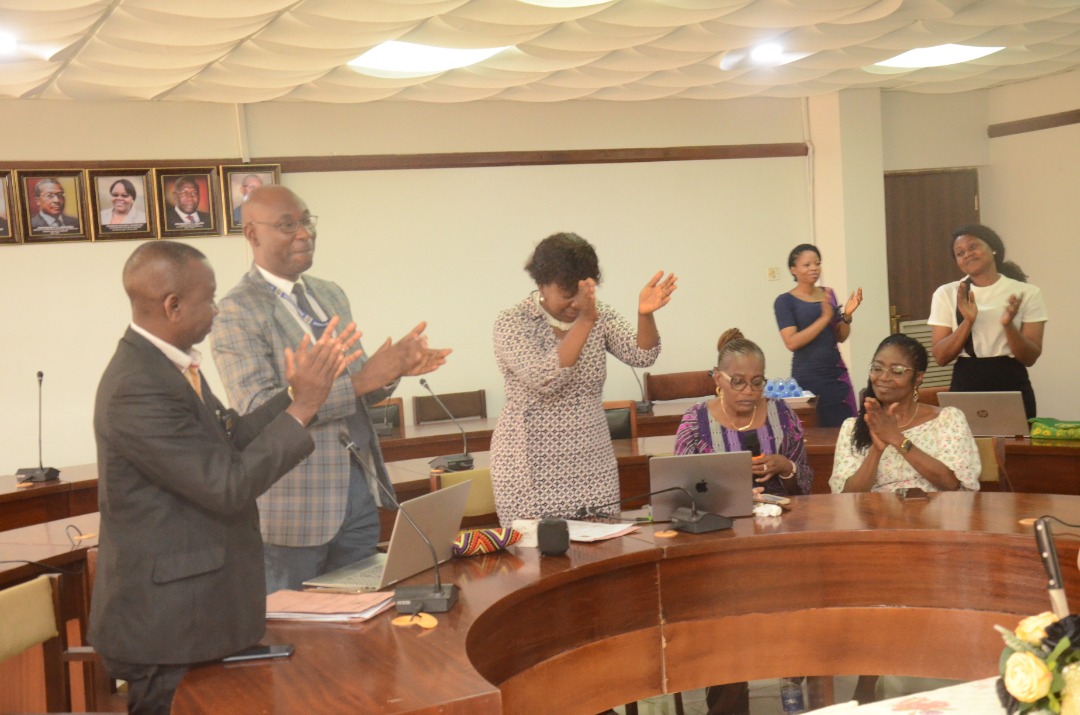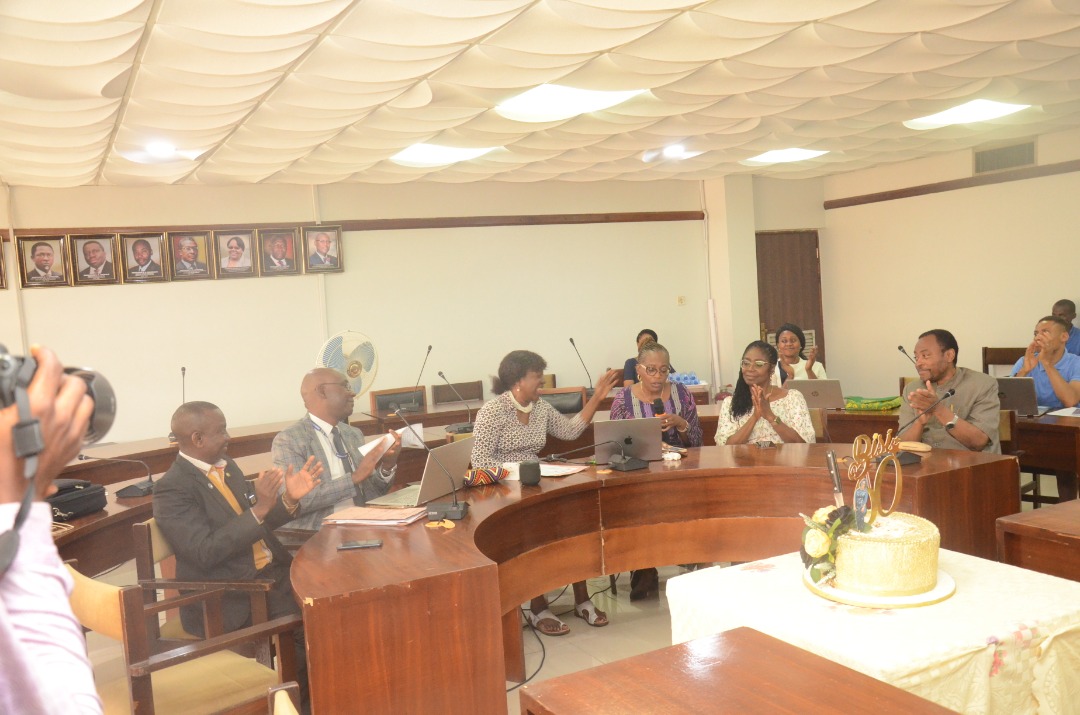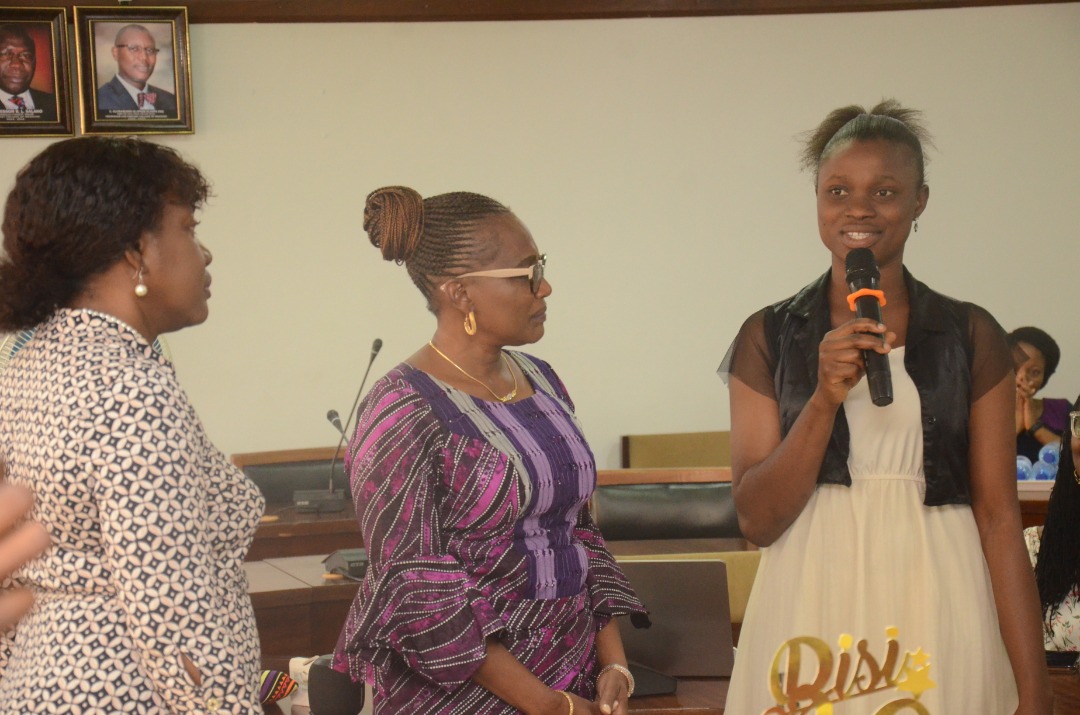 You can watch the video coverage of this very emotional event