We present these short citations for all invited speakers at the second edition of the CoMUI Learning from Her Living Legends programme. These outstanding speakers and elders will grace the event with their wisdom, experience, and profound insights.
Professor Olufunso O. Famuyiwa, MB,BS, (Ibadan), FWACP, FACP, FACE MBBD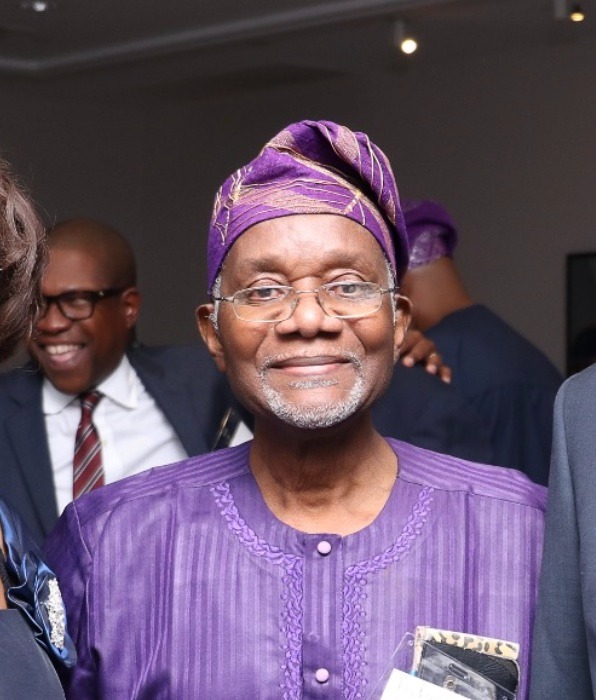 "Exceptionalism" of University of Ibadan College of Medicine (UICOM) & University College Hospital (UCH): Some Painful Reality Checks & the Need for Solutions"
It is our distinct honour to introduce Olufunso O. Famuyiwa, a retired Professor of Medicine and Consultant Internist and Endocrinologist, as a distinguished speaker for this event. With a career spanning different continents and a wealth of expertise, Dr. Famuyiwa brings a unique perspective to the discussions today.
Professional Journey:
Dr. Famuyiwa's academic journey began at Government College Ibadan (1958 – 1964) and continued at the University of Ibadan from 1965 – 1970. Graduating with distinction in Surgery at the Final MB, BS Exams in June 1970, he embarked on a remarkable career.
International Training and Specialization:
His commitment to excellence led him to postgraduate residency and fellowship training in the United States between 1972 and 1977. Dr. Famuyiwa specialized with Board Certification in Internal Medicine (1976) and further sub-specialized with Board Certification in Endocrinology & Metabolism (1977), being one of the first four Nigerians to achieve this distinction.
Global Impact in Medicine:
Dr. Famuyiwa's dedication to medicine has seen him practice and teach in Africa (Nigeria), the Middle East (Saudi Arabia & Kuwait), and North America (USA). He played a pivotal role in establishing and strengthening the clinical practice of Endocrinology and Metabolism in these diverse locations.
Academic Achievements:
With full-time and adjunct faculty appointments, as well as clinical consultant positions at esteemed institutions such as Georgetown University Medical School, Providence Hospital, King Saud University, and more, Dr. Famuyiwa accumulated 41 years of academic medicine experience before retiring in 2011.
Post-Retirement Contributions:
Since retiring, Dr. Famuyiwa has devoted his time to various vocations in Nigeria. Notably, he has been actively involved in health awareness campaigns, advocating for preventive healthcare and the proper implementation of primary healthcare.
Community Involvement:
Dr. Famuyiwa is a member of the Board of Trustees for the Ibadan College of Medicine Alumni Association, North America (ICOMAA.NA). His commitment extends to the development and progress of Yorubaland through organizations like Egbe Omo Yoruba North America (EOYNA) using peaceful means.
Advocacy and Ministry:
Beyond healthcare, Dr. Famuyiwa is a passionate advocate for the improvement of medical education, actively participating in diaspora-homeland collaborations and utilizing internet-based portals for medical education in Nigeria. He is also deeply involved in prison ministry as an active member of the Prison Fellowship of Nigeria (PFN), Oyo State Chapter.
We are privileged to have Dr. Olufunso O. Famuyiwa as a speaker at this event. His wealth of experience, global perspective, and commitment to community welfare make him an invaluable contributor to our event. Dr. Famuyiwa's insights are bound to inspire and enlighten our audience, as he reflects on a lifelong dedication to excellence in medicine, education, and community service.
Professor Olufunso Olabode Olorunsogo, BSc, PhD. Ibadan, FNISEB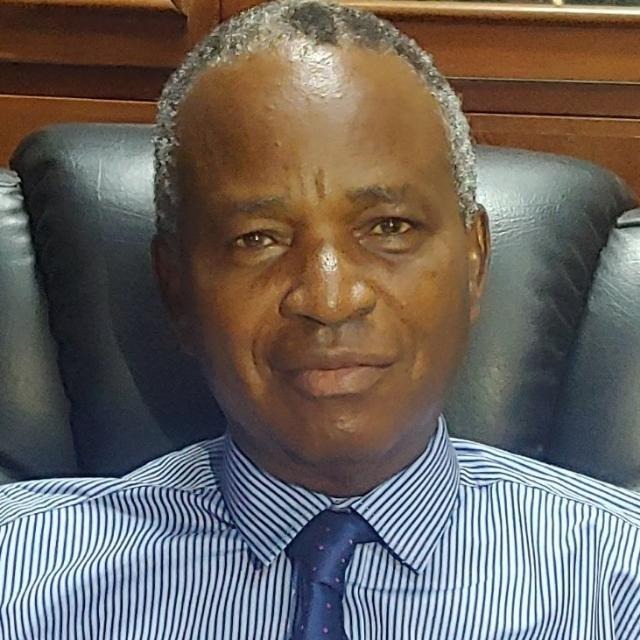 "My experience as an Administrator in the University of Ibadan"
Professor Olufunso Olabode Olorunsogo was born on July 12, 1950, in Nguru, Yobe State. He embarked on an academic journey marked by intellectual curiosity and a relentless pursuit of knowledge. His early education at Baptist Day Primary School in Kano and All Saints Primary School in Osogbo laid the groundwork for a future dedicated to academic excellence.
In 1969, Olorunsogo's academic journey took a significant turn as he gained admission to the University of Ibadan. Studying Biochemistry, he excelled, earning an Honor's Degree of Bachelor of Science (BSc) in 1973. His graduation not only garnered departmental accolades but also positioned him as the Nigerian Breweries Prize recipient for the overall best-graduating student.
A Pioneer in Postgraduate Scholarship
Post-graduation, Olorunsogo's exceptional academic abilities secured him a deferment of National Service. This granted him the opportunity to delve into postgraduate studies and contribute to the academic enrichment of the University. Three years later, in 1976, he obtained a Doctor of Philosophy (PhD) in Biochemistry, showcasing early signs of his groundbreaking contributions to the field.
Postdoctoral Training and International Collaborations:
The pursuit of knowledge led Olorunsogo to postdoctoral training at renowned institutions, including the Swiss Federal Institute of Technology ETH Zentrum in Zurich and the University of British Columbia in Vancouver. These experiences solidified his status as an internationally recognized expert in mitochondrial bioenergetics and ion-motive ATPases.
Leadership in Academia:
Professor Olorunsogo joined the University of Ibadan's Department of Biochemistry in 1978 marking the beginning of his impactful academic career. Rising through the ranks, he was appointed Professor in 1990. His leadership roles included being the Dean of the Faculty of Basic Medical Sciences (1993-1998) and two-time Head of the Department (2002-2005 and 2012-2016).
Stewardship as Deputy Vice-Chancellor and Acting Vice-Chancellor:
Olorunsogo's dedication to academic leadership saw him elected Deputy Vice-Chancellor (Administration) in 1998. In 2000, he assumed the role of Acting Vice-Chancellor, overseeing the selection process for the substantive position, highlighting his pivotal role in the University's administrative landscape.
Global Recognition and Research Contributions:
An internationally acclaimed scholar, Professor Olorunsogo's contributions extend beyond the academic realm. His numerous grants, awards, fellowships, and over 200 publications in reputable international journals attest to his impact on mitochondrial bioenergetics and Biochemistry.
Legacy and Retirement:
Professor Olorunsogo retired from the University of Ibadan on his 70th birthday in July 2020.
In extending an invitation to Professor Olorunsogo as a speaker at this momentous event, we anticipate a rich discussion that encapsulates his wealth of experience and wisdom.
Professor Adeyinka G. Falusi, PhD (Ibadan), FAS, NPOM L'Oreal-UNESCO FWIS Laureate (Africa)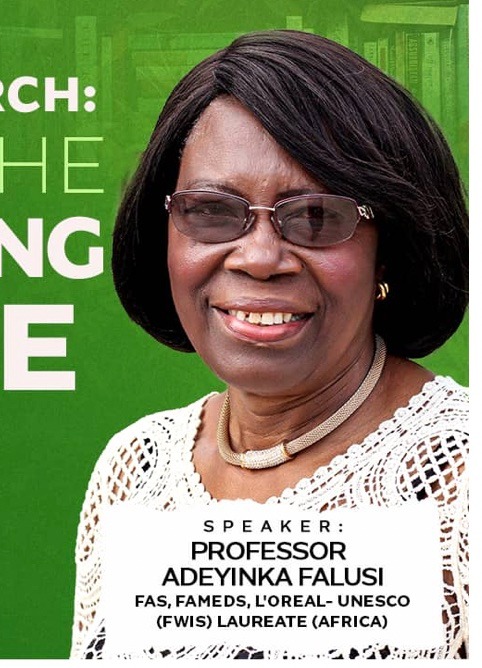 "Getting in Together in a Cordial Atmosphere @ CoMUI"
We are honoured to present Professor Adeyinka Falusi, a distinguished scholar in the field of Haematology with a focus on Genetics and the Ethics of research, as our esteemed speaker. With over 40 years of experience in academics, research, and administration, Professor Falusi has left an indelible mark on the landscape of medical research and ethics.
Professional Background:
Professor Falusi's renowned career includes serving as the Chair of the First Functional Joint University of Ibadan/University College Hospital, Ibadan Ethics Review Committee. She has been a significant contributor to the University of Ibadan Senate and made history as the First Female Director of the Institute for Advanced Medical Research and Training (IAMRAT), College of Medicine, University of Ibadan (CoMUI).
Leadership in Research Ethics:
A trailblazer in research ethics, Professor Falusi played a pivotal role in pioneering the introduction of the first Research Guidelines and Ethics Policy at the University of Ibadan. Her efforts aimed to revolutionize research ethics not only within the University but also across other tertiary institutions in Nigeria.
Research Contributions:
Embracing a "bench to bedside" philosophy, Professor Falusi has led a vibrant team of researchers focusing on translational genomics research in areas such as Sickle Cell Disease, Alpha-Thalassaemia, Breast Cancer, Malaria, and the Ethics of Research. Her findings have significantly impacted the genetic architecture of Haemoglobinopathies, influencing research conduct in Nigeria and gaining high citation indices in Google Scholar and Scopus.
Global Partnerships and Recognition:
Professor Falusi has established partnerships on a global scale, securing research grants from esteemed organizations such as EDCTP, NEBRA, Ralph & Marion Falk, WHO/Ethics, PABIN, MRC, ICRO/UNESCO, Deutsche Volkswagen-Stiftung, Global Health, Global Blood Therapeutics, and Gilead Sciences, USA. Her outstanding contributions have earned her numerous national and international awards, including the L'Oreal-UNESCO (FWIS) Laureate, Fellow Academy of Science (FAS), Fellow, Academy of Medicine Specialties of Nigeria (FAMedS), and the OWSD National Award of Excellence in Science.
Commitment to Education and Society:
Beyond her professional endeavors, Professor Falusi is deeply committed to giving back to society. She is the Founder and Trustee of the Sickle Cell Hope Alive Foundation (SCHAF). Her dedication to education is evident through the annual prizes she offers to the Best Graduating Female Science Students at the University of Ibadan, Queens School Ibadan, and secondary schools in Efon Alaaye, Ekiti State.
Personal Life:
Professor Falusi is happily married to Professor Abiodun Falusi, a notable Agricultural Economist,. Professor Adeyinka Falusi brings a wealth of knowledge, experience, and passion to the occasion today. We are privileged to have her share her insights and expertise with our audience.
Dr. Olubode Oyedele Falomo, B.Sc. Hons., Ibadan, BDS. Lagos, FDSRCS UK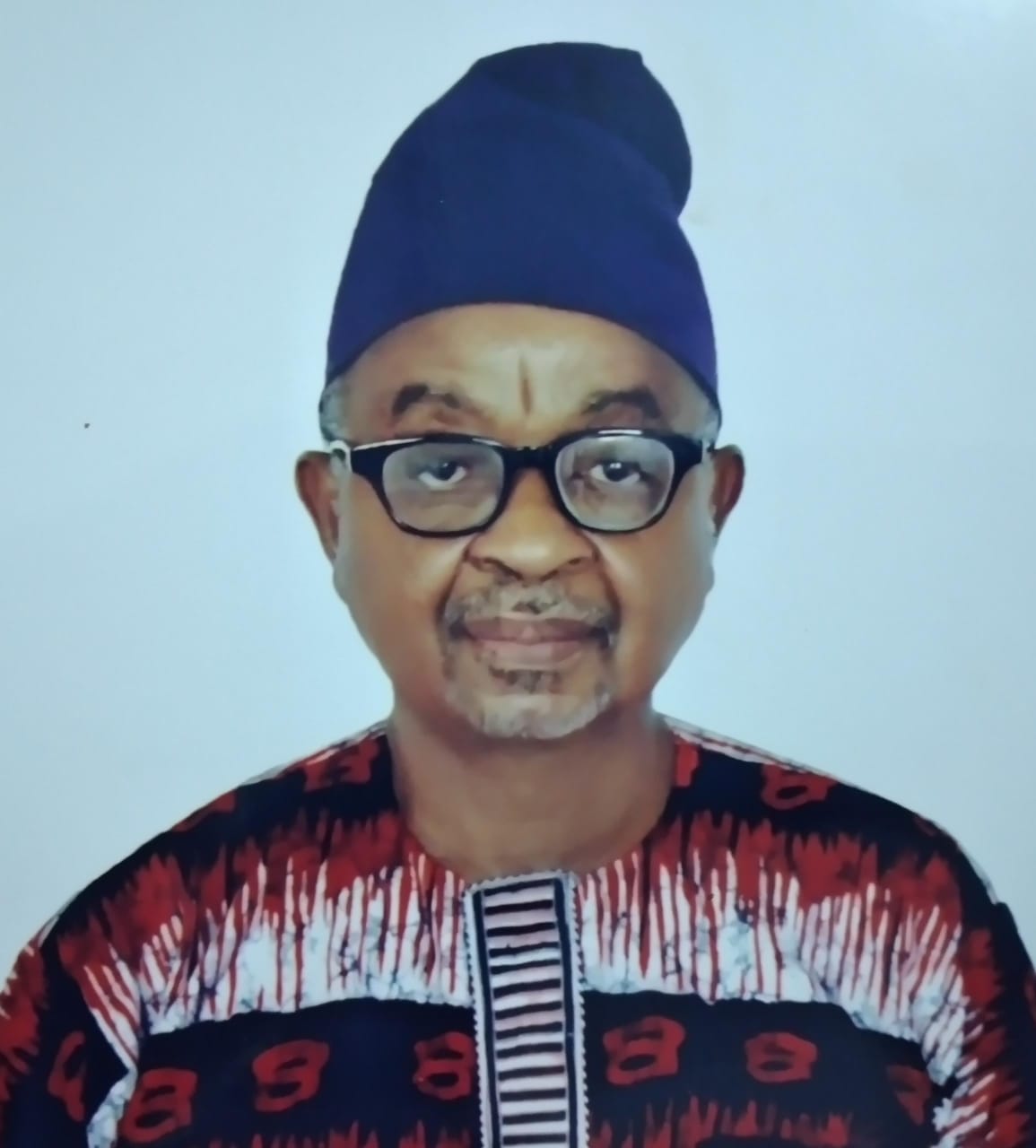 "Mentors and Not Tormentors"
It is with immense pleasure and anticipation that we extend a warm welcome to Mr. Bode Falomo, a Living Legend, who graces the event today as a distinguished speaker. His insightful speech, titled "Mentors and Not Tormentors," holds the promise of shedding light on the crucial relationship between lecturers and undergraduates, a fundamental cornerstone for the reputation and success of any academic institution.
Academic Qualifications:
Dr. Falomo's academic journey is marked by excellence and distinction. He earned his Bachelor of Science (Hons.) in Zoology from the University of Ibadan in 1968, showcasing early signs of his commitment to the scientific realm. Subsequently, he pursued and earned a Bachelor of Dental Surgery from Lagos in 1973, further expanding his academic horizons. His academic prowess reached new heights as he became a Fellow of the Royal College of Surgeons, England, in 1980, a testament to his dedication to the field.
Academic Posts Held:
A seasoned educator, Dr. Falomo has left an indelible mark on academic institutions. As a Lecturer in the Department of Anatomy at the University of Ibadan from 1976 to 1977, he contributed to shaping the minds of aspiring professionals. His journey continued as he assumed the role of Lecturer/Senior Lecturer in the Department of Restorative Dentistry at the University of Ibadan from 1981 to 2000, fostering an environment of learning and growth.
Present Pursuits:
In the present phase of his life, Dr. Olubode Falomo has embraced diverse pursuits, reflecting a versatile and dynamic range of interests. Engaging in literary pursuits and small-scale farming, he embodies the spirit of a Renaissance Man, navigating various fields with passion and expertise.
Publications to Date:
Dr. Falomo's literary contributions are noteworthy and have enriched the literary landscape. His published works include "Anagrams Aaa-Zzz," "Life'z Trapz," "My Soulmate and Other Poems," and "Dating and Courtship: A Pragmatic and Responsible Approach."
It is with great pleasure and anticipation that we welcome Mr. Bode Falomo, a Living Legend, as one of our speakers today. His insightful speech, titled "Mentors and Not Tormentors," promises to shed light on the crucial relationship between lecturers and undergraduates, a cornerstone for the reputation of any academic institution.
Dr. Tony Marinho, BSc. Anatomy (Ibadan) MBBS (Ibadan) FWACS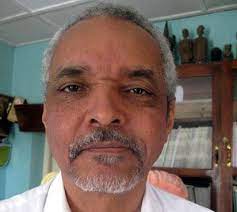 Poem: "Lead more than one life
Dr. Tony Marinho is a highly regarded Obstetrician and Gynaecologist based in Ibadan, Nigeria, with a rich and diverse career spanning several decades. His expertise encompasses medical practice, academia, literary contributions, and community engagement.
Education and Early Achievements:
Dr. Marinho's journey began at St Gregory's College, Ikoyi Lagos, where he excelled and earned the prestigious role of Head Boy in 1967. He pursued his passion for medicine at the University of Ibadan in 1968, graduating with distinction in Anatomy and Obstetrics & Gynaecology. Notably, he was actively involved in the arts, regularly gracing the stage at the Arts Theatre during his student years.
Clinical and Academic Path:
Following his housemanship with Lagos State in 1974/5, Dr. Marinho served in Plateau State during the NYSC program, where he authored his first book, "Enter The Victim." His postgraduate training in Obstetrics and Gynaecology at the University College Hospital, Ibadan, included a year abroad at King's College Hospital, Dulwich, London, where he delved into ultrasound under Professor Stuart Campbell.
He dedicated his professional life to Ibadan, serving as an Associate Lecturer to the College of Medicine and as a Consultant Obstetrician & Gynaecologist at Oluyoro Catholic Hospital, Oke-Offa. Dr. Marinho takes pride in his team's swift intervention in ectopic pregnancies, setting a standard before the era of AIDS.
Private Practice and Specialization:
Currently in private practice at St Gregory's Specialist Clinic, Dr. Marinho's team has distinguished itself by offering comprehensive ultrasound services. His commitment to education is evident through training over 300 doctors in ultrasound techniques, spanning Obstetrics and Gynaecology, abdominal, ocular, and scrotal ultrasound.
Leadership and Professional Recognition:
Dr. Marinho's leadership roles include being President of ARD, Sec General of Oyo State Nigerian Medical Association, and Acting Chairman during a critical transition period. His academic contributions extend to over 50 publications in prestigious journals such as BMJ and BJOG, along with a chapter on ultrasound in a postgraduate Obstetrics & Gynaecology book.
In 2000, he was honoured as a Distinguished Member of the Society of Gynaecology and Obstetrics of Nigeria (SOGON). His active role in the Association of Nigerian Authors, where he serves as Patron of the Oyo State Branch, showcases his commitment to literature and creative arts.
Literary and Cultural Contributions:
Dr. Marinho is not only a medical professional but also an accomplished literary figure. Author of books for children, collections of poetry, and successful plays staged at prominent venues like UI and MUSON, he received the Fellowship of the Association of Nigerian Authors in 2022/3 for his substantial contribution to literature and the media.
Social Commentary and Community Impact:
For over 47 years, Dr. Marinho has been a consistent social commentator, contributing weekly articles to various newspapers. His engagement extends to addressing public electronic media fora nationally and internationally, focusing on medical, social, and motivational issues.
He co-founded Educare Trust, a youth-based NGO contributing significantly to education and health policy initiatives. The organization's impact, epitomized by the "Monthly Total Body Examination" slogan, has positively affected millions of youths and adults in Nigeria.
Multifaceted Hobbies:
Beyond his professional life, Dr. Marinho indulges in philately, boasting a stamp collection initiated during his school days. His keen interest in photography is evidenced by a vast collection of over 15,000 photographs, showcased in several exhibitions and four solo Photo Exhibitions at distinguished venues.
Current Status:
Dr. Tony Marinho remains active and engaged, demonstrating an enduring commitment to his multifaceted interests and professional contributions.
Dr. Marinho has a stellar career in Obstetrics and Gynaecology, academic achievements, literary contributions, and impactful community initiatives. His exceptional expertise spans medical practice, education, literature, and social commentary, making him a dynamic and engaging speaker for diverse audiences.
However, we are most honoured to present Dr. Tony Marinho as a performing poet at the event today.