On the 21st of February 2022, the Chief Medical Director (CMD) of the University College Hospital (UCH), Ibadan commissioned the Hospital's Paediatric Intensive Care Unit (PICU). The beautiful ceremony can be viewed on https://www.facebook.com/watch/?extid=WA-UNK-UNK-UNK-AN_GK0T-GK1C&v=532228031412435 . We were all so delighted at this truly great initiative and achievement by the Professor Jesse Abiodun Otegbayo (CoMUI MBBS Graduating Class of 1989) led Management of the UCH.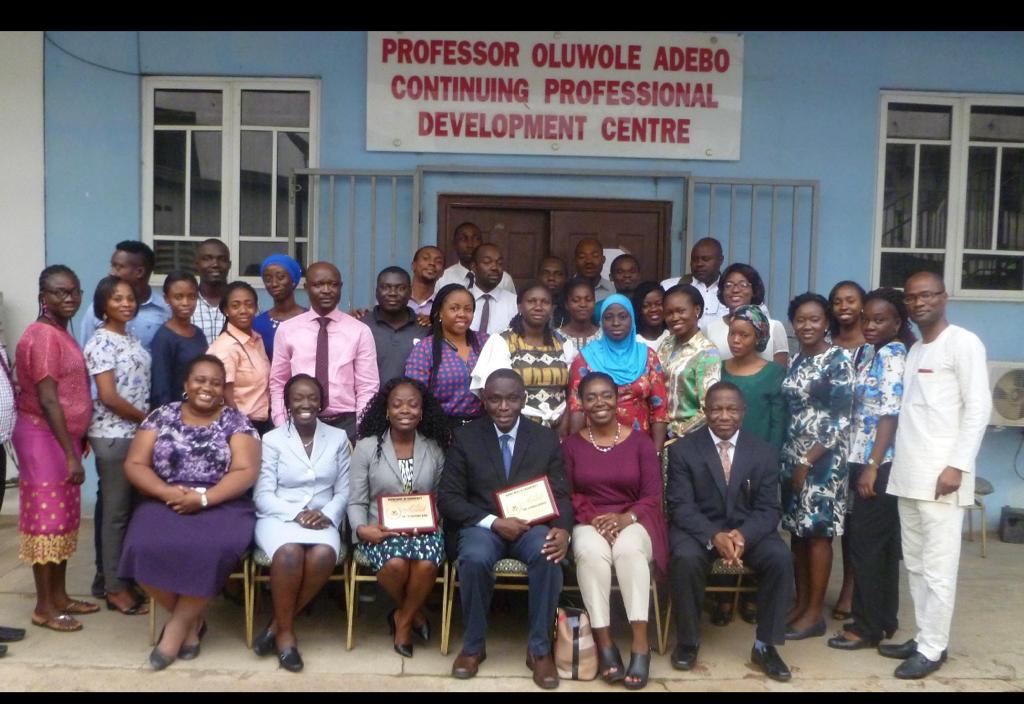 Soon after the announcement about the UCH PICU, I received a beautiful congratulatory message from my friend and classmate from the College of Medicine, University of Ibadan (CoMUI MBBS Graduating Class of 1985), Dr. Aderonke Akingbola and I quote:
"Yinkus congratulations on the PICU. Watching the video brought tears to my eyes. I remember Gbenga making a case to the then CMD and Professor Omokhodion on the need for a PICU in UCH. The three of them toured the hospital and decided on a location. That was about 6 years ago! He has had three didactic Peds Critical Care seminars at UCH and the last one was in 2018. Each year pushing the need for PICU. Dr. Akindolie was one of the participants in the seminars. Glad to see her completing her PICU training and now heading the PICU. First PICU in Nigeria, AWESOME! Greater heights for UCH In Jesus name. Amen"
When I received this message, I immediately became more interested and I obtained more information about the activities of Professor Gbenga Akingbola also of the CoMUI MBBS Graduating Class of 1985 especially with regards to his activities in Paediatric Intensive Care. For several years, Gbenga and Aderonke have visited Nigeria yearly to teach and help to develop and strengthen services. Let us learn a bit more about Professor Gbenga Akingbola's activities from this write up from Dr. Aderonke Akingbola.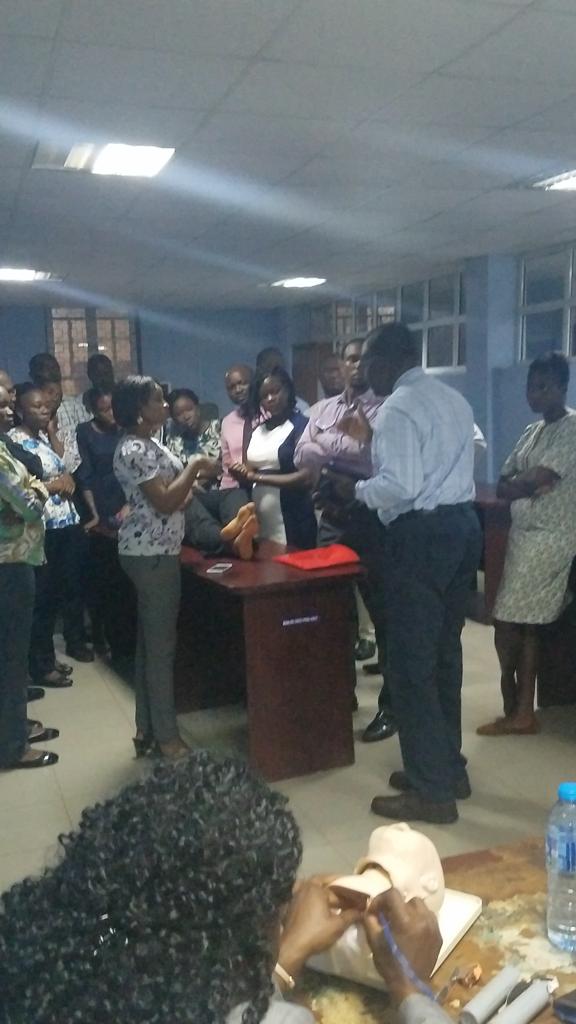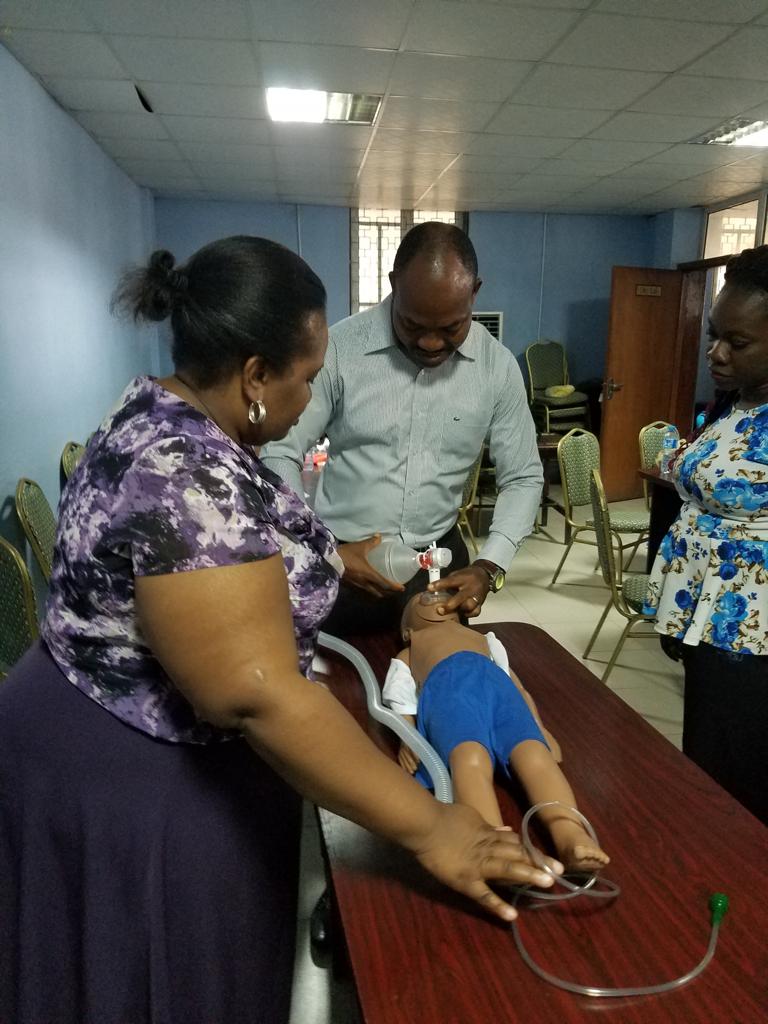 "Professor Olugbenga Akingbola started an initiative as part of a necessary first step in bringing about needed change through education and curriculum development in Nigerian medical schools, with the ultimate goal of developing critical care services in major teaching hospitals. The attempt was not to replicate critical care services as practiced in affluent Western societies but to start by teaching a standard curriculum to providers and also skilfully adapting the application of basic concepts in paediatric critical care medicine to the unique patient population in Nigeria. This is with the understanding that the clinician has to adapt to the limitations imposed by a dearth of needed critical care infrastructure. His thoughts were that once the clinician overcomes the limitations imposed by a knowledge gap (most crippling of all limiting factors) it is relatively easy to overcome that imposed by the absence of needed supplies. Human capacity development in paediatric critical care is crucial for paediatric healthcare delivery in Nigeria; that was the main focus of the initiative.
He started a course, which consisted of didactic teaching based on core topics of a standard critical care curriculum comparable to any similar course taught in major medical institutions in the world. These core lectures were supplemented with simulated case scenarios using a portable high-fidelity simulator (ISimulate-ALsi©). The course was taught at the University College Hospital, Ibadan, Nigeria in 2017, 2018 and virtually in 2020. The course has been expanded to other teaching hospitals in Nigeria, such as University of Medical Sciences (UniMed) Ondo and Ikeja General Hospital Lagos.
In 2017, Professor Akingbola made a case to the then CMD, Professor Temitope Alonge and Professor Sam Omokhodion of the need for a PICU in UCH. The three toured the hospital and decided on a location. The following year he followed up with Professor IkeOluwa Lagunju, the then Head of Paediatrics (CoMUI MBBS graduating Class of 1987) and reiterated on the need for a PICU.
It was agreed that this was a much-needed service but funding was a limiting factor. Professor Omokhodion was indeed passionate about getting started. At a COVID conference organized in 2021, Professor Omokhodion recognized Professor Akingbola for his efforts in starting PICU in Nigeria. Dr. Akindolire was one of the participants at the seminars. This is a win for children in Nigeria and the West African Sub-Region, AWESOME!"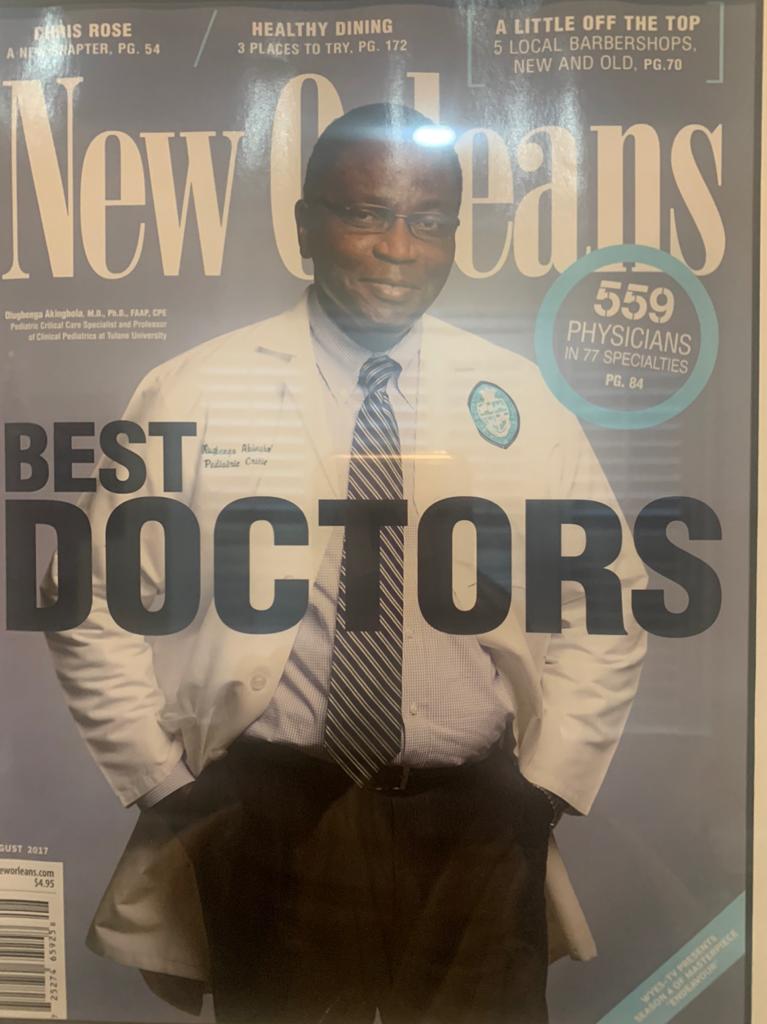 Olugbenga A. Akingbola, MD, CHSE, CPE, FAAP is Professor in the Pediatrics Division of Pediatric Critical Care Tulane School of Medicine & Children's Hospital of New Orleans, LA USA.
Professor Akingbola obtained a Bachelor of Science degree in Agric-Biology from University of Ibadan in 1978 and a degree in Medicine from the College of Medicine University of Ibadan in 1985. He received his graduate medical education in the United States, completing a pediatric residency in 1991 from Case Western Reserve University, Metro Medical Center, Cleveland Ohio, and fellowship training in pediatric critical care from University of Michigan, Ann Arbor, Michigan in 1994. He joined Tulane University School of Medicine (TUSOM), Department of Pediatrics as a pediatric critical care subspecialist in 1996. He has been on the faculty at TUSOM since 1996, first as Assistant Professor and subsequently as a full Professor of Pediatrics. He has published many articles in peered reviewed journals on various aspects of pediatric critical care; he has presented scientific abstracts at many international conferences on pediatric critical care. Apart from teaching, research, and patient care obligations, Prof. Akingbola has served in various administrative capacities: first as Section Chief and Director of PICU from 2003-2005; Director of PICU from 2008-2019. He is a Certified Healthcare Simulation Educator (CHSE) with interest in the use of simulation pedagogy as an instructional method in pediatric critical care. He is a member of the Society of Critical Care Medicine (SCCM); Society for Simulation in HealthCare (SSH); International Pediatric Society for Simulation (IPSS); and Society for Pediatric Sedation (SPS). Prof. Akingbola's mission is to disseminate the concepts and knowledge of pediatric critical care in Nigeria and other African countries by using simulation pedagogy. To this end, he started a website devoted to pediatric critical care education in Nigeria (http//www.pedccmngr.org) in 2017. He has organized series of training sessions in pediatric critical care in Nigeria since 2017. Gbenga is married to Aderonke, a gastroenterologist (hepatologist) and hospital administrator at Ochsner Hospital, New Orleans, Louisiana. They are blessed with three adult children (2 MDs and a Lawyer). Dr. Akingbola is a saxophonist (tenor, alto, soprano) and has two CDs in the African gospel genre category.
Aderonke Akingbola. MD, MMM, AGAF, CPE earned her medical degree from the University of Ibadan, College of Medicine and had her rotational internship at Adeoyo General Hospital, Ibadan before relocating to the United States. A residency in Internal Medicine at St. John Hospital/Wayne State University, Detroit, MI, followed this. She then completed fellowship training at Tulane University Hospitals in New Orleans in 1999. Dr. Akingbola obtained a Master of Medical Management for Carnegie Mellon University, Pittsburg, PA. She is a Certified Physician Executive and a practicing gastroenterologist. She currently serves as a physician executive; Vice President of Medical Affairs and Associate Medical Director at Ochsner Health, New Orleans. LA. She sews and sings during her free time.
Congratulations the Akingbolas, a Class Couple from the MBBS Graduating Class of 1985 who have been building up their alma mater!
Olayinka Omigbodun
Professor of Psychiatry & Provost
CoMUI MBBS Graduating Class of 1985
For more information https://www.pccmngr.org