Hearty Congratulations to Dr. Mary Ebelechukwu OSUH (BDS Ib. Nig.; MPH Ib. Nig.; FMCDS Nig)
The College of Medicine University of Ibadan (CoMUI) is an international institutional partner with National Institute for Health and Care Research (NIHR) Global Health Research Unit (GHRU) on Improving Health in Slums at the University of Warwick, United Kingdom. Other institutional partners on the research programme include African Population and Health Research Center, Aga Khan University and the Independent University Bangladesh. The research partners were conducting a multi-country survey aimed at improving access to healthcare for people who live in slums in the following cities: Nairobi, Kenya; Lagos and Ibadan, Nigeria; Karachi, Pakistan and; Dhaka, Bangladesh. The lead investigator for the research project is Professor Richard Lilford of Warwick Medical School, University of Warwick while the principal investigator in Nigeria is Professor Akinyinka Omigbodun of the College of Medicine, University of Ibadan. Funding support for the research was provided by NIHR Global Health Research Unit on Improving Health in Slums using UK aid from the UK Government to support global health research (Project - 16/136/87).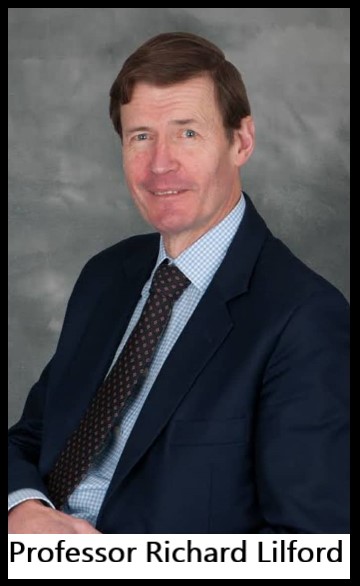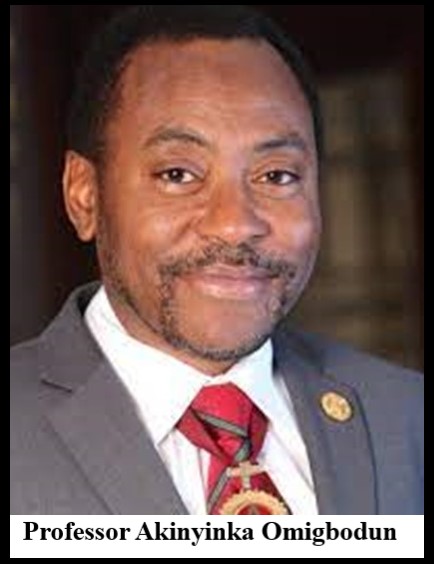 In November 2017, the NIHR GHRU on improving health in slums called for scholarship applications for two international candidates into their fully funded international Ph.D. studentship programme as part of the research grant outcomes. The scholarship call was advertised in all NIHR partner countries. Funding for the Ph.D. programme was available for a period of three years. Successful candidates were expected to be a part of a vibrant and expanding research team at the University of Warwick within the Division of Health Sciences and to undertake their fieldwork in a slum location in a partner country. Following a keen competition, Dr. Mary Ebelechukwu OSUH got one of the two available slots while a second winner emerged from Kenya.
Dr. Osuh is a Community Dentist, an academic staff member in the Department of Periodontology and Community Dentistry, Faculty of Dentistry, College of Medicine University of Ibadan CoMUI and an honorary consultant with the University College Hospital, Ibadan, Nigeria.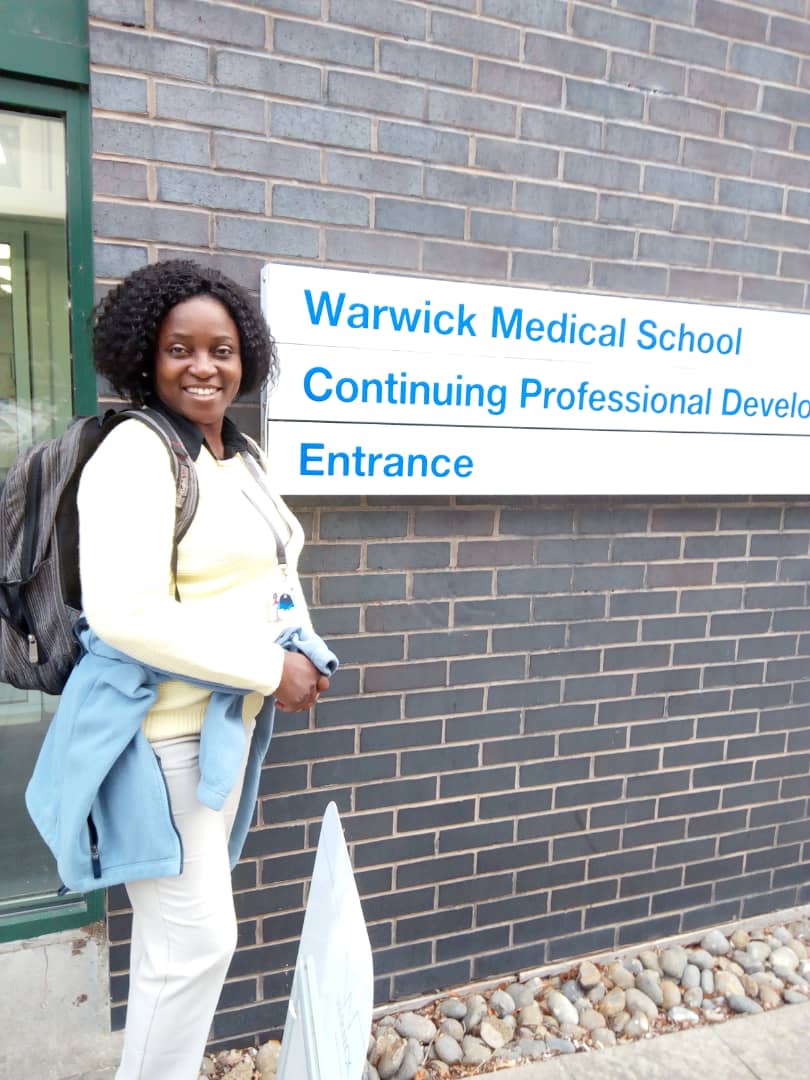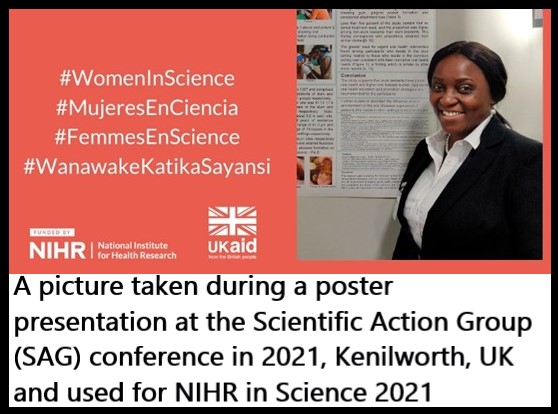 Following Dr. Osuh's success at the scholarship competition, she enrolled as an international Ph.D. student with the Division of Health Sciences, Warwick Medical School, University of Warwick, United Kingdom in September 2018 for a maximum of four academic sessions. As the first recipient of the International Ph.D. studentship scholarship from NIHR Global Health Research Unit on Improving Health in Slums at CoMUI, Dr. Osuh became the pioneer NIHR Doctoral Fellow in the University of Ibadan, Nigeria.
Dr. Osuh's Ph.D. thesis is titled "Prevalence and Determinants of Oral Diseases and Oral Health Care Needs in Slums: A Comparative Study with Non-Slum Urban Settings in Nigeria".
The supervisors for the thesis were drawn from both the United Kingdom and Nigeria. They include Dr. Yen-Fu Chen (University of Warwick, UK); Dr. Bronwyn Harris (University of Warwick, UK); Prof. Richard Lilford (University of Warwick, UK, later University of Birmingham, UK); Prof. Gbemisola A. Oke (oral health expert, CoMUI, Nigeria); and Prof. Eme T. Owoaje (public health expert; CoMUI, Nigeria).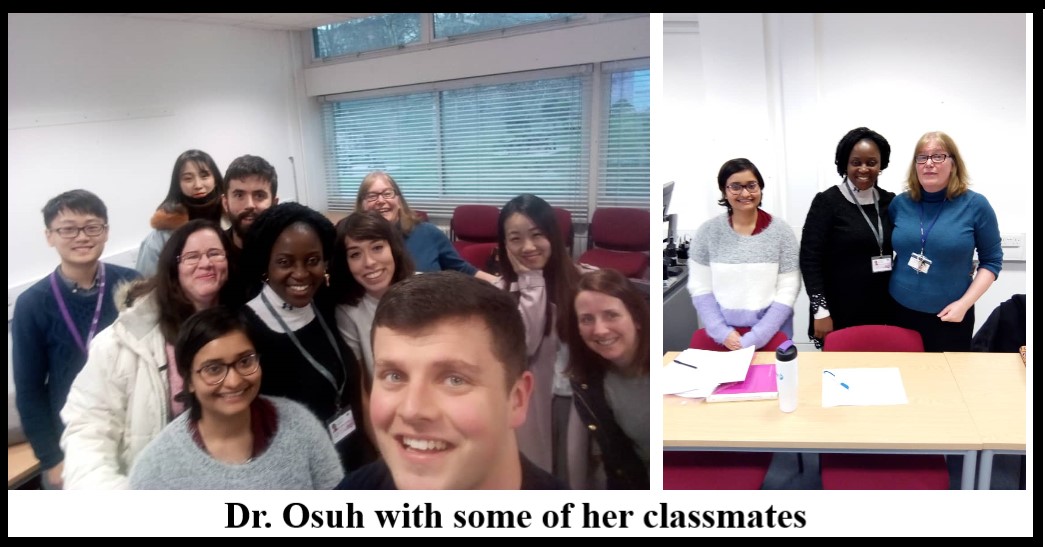 Mary's research is focused on improving the oral health and well-being of people who reside in slums.
The PhD project was a single-site extension of the multi-country survey that involved Kenya, Pakistan, Bangladesh, and Nigeria on improving the health of people living in slums.
The project was mixed methods parallel convergent in design and was approached by conducting three research works with unique objectives.
Systematic review on oral health in slum and non-slum urban settings of the Low and Middle-Income Countries (LMICs): This was because a preliminary narrative review revealed very few studies conducted globally on oral health in slums


Quantitative study: A community oral health survey on the prevalence of oral health conditions, the determinants and treatment needs among slum residents in comparison with their non-slum counterparts. This was aimed at gathering baseline information on the current oral health situation among the slum residents relative to other settings.


Qualitative research: An exploration of the perspectives of the slum dwellers about their dental health experience using Focus Group Discussions. This was aimed at providing information about their voices on their needs and preferences that can facilitate the planning and designing of intervention strategies as equal partners in efforts to reform oral health care
The design of the project is an innovative approach among oral health studies in Nigeria and the Low- and Middle-Income countries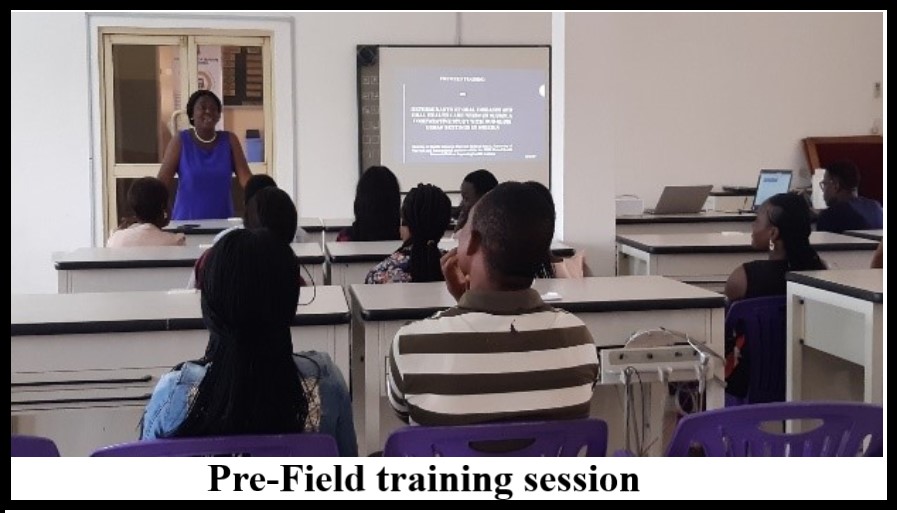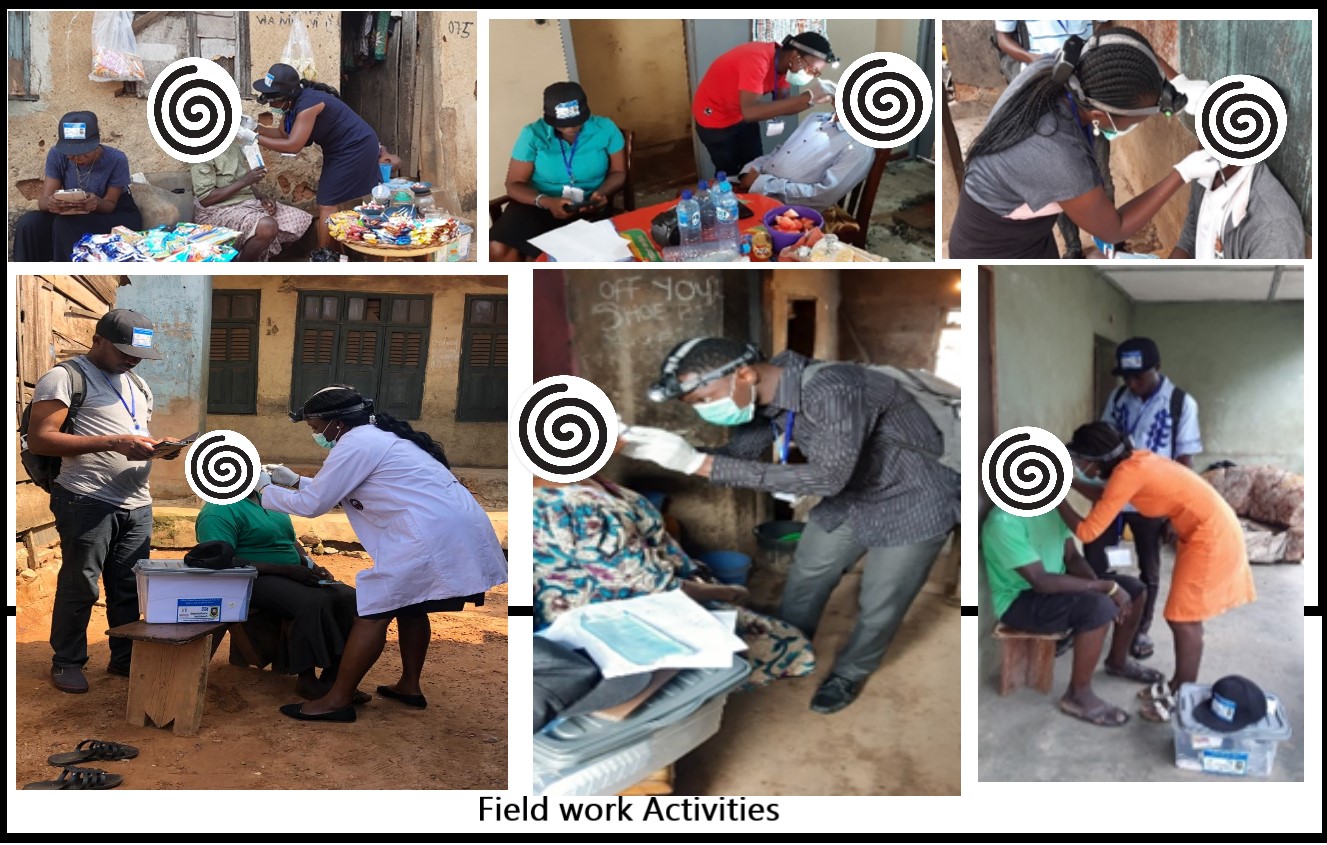 On the 14th of July, 2022, Dr. Osuh successfully defended her Ph.D. thesis. Some comments from Prof. Richard Lilford following the important milestone:
…"I have really enjoyed working with you and I would like to congratulate you on your hard work and the enormous intellectual progress that you have made"…
…"I think our paper in PLOS was a great achievement and I look forward to many further excellent papers from you over the years. It has been a joy to work with you…"
On behalf of the CoMUI Community, staff, students and alumni, we felicitate with Dr. Mary Osuh, her supervisors especially Professor Gbemisola A. Oke and Professor Eme T. Owoaje and the NIHR Principal Investigator in Nigeria, Professor Akinyinka Omigbodun.