On behalf of the Staff, Students and Alumni of the College of Medicine, University of Ibadan (CoMUI), I congratulate Professor Adewale Adebajo of the MBBS Graduating Class of 1981 who recently received the Member of the Order of the British Empire (MBE) award. The MBE is the third highest-ranking Order of the British Empire award.
Dr. O. A. Sobowale of the MBBS/BDS Class of '81 and President of the Canadian Chapter of the Ibadan College of Medicine Alumni Association (ICOMAA), wrote a short tribute to Professor Adebajo:
"Professor Adewale Adebajo graduated MBBS from the College of Medicine, University of Ibadan (Class of '81) winning the prize in psychiatry. After his internship at the University College Hospital (UCH), Ibadan and subsequent National Youth Service Corps (NYSC) year, he was admitted into the residency programme in Internal Medicine at the UCH, Ibadan. He chose the subspecialty of Rheumatology. He was the first rheumatologist to obtain the fellowship of the West African College of Physicians (FWACP) by examination. He also obtained the National Postgraduate Medical College of Nigeria (FMCP) by examination the same year. He moved to the United Kingdom (UK) for further experience in Rheumatology. His subsequent qualifications include an MSc in Medicine from the University of Cambridge, Fellow of the Royal College of Physicians, UK (FRCP), Fellow of the American College of Physicians (FACP) and Fellow of the Academy of Medical Education UK (FAcMed). Professor Adebajo was appointed a Consultant Physician in Rheumatology and Senior Lecturer in 1994 and became a Professor at the University of Sheffield in 1996. He has published over a hundred peer-reviewed journal articles and presented papers at many prestigious international conferences. Professor Adebajo is an examiner for the MRCP examination and is on the Board of various medical and other organisations. He has a passion for inclusive research and believes that "research should be for the many and not just for the few". In 2021 he was awarded an MBE by her Majesty the Queen for his services to Inclusive Research.
Professor Adebajo attributes his achievements to the grace of God and the excellent foundation in medicine he obtained from the College of Medicine, University of Ibadan and feels extremely fortunate to have trained there".
Dr. O. A. Sobowale
MBBS/BDS Class of '81
President ICOMAA Canadian Chapter


Again, I congratulate Professor Adebajo and thank Dr. Sobowale for bringing this to our attention. The pictures of Professor Adewale Adebajo, MBE and his beloved and devoted wife, Nike were taken in December 2021 at Windsor Castle at the MBE investiture ceremony conducted by the Princess Royal on behalf of her Majesty, the Queen.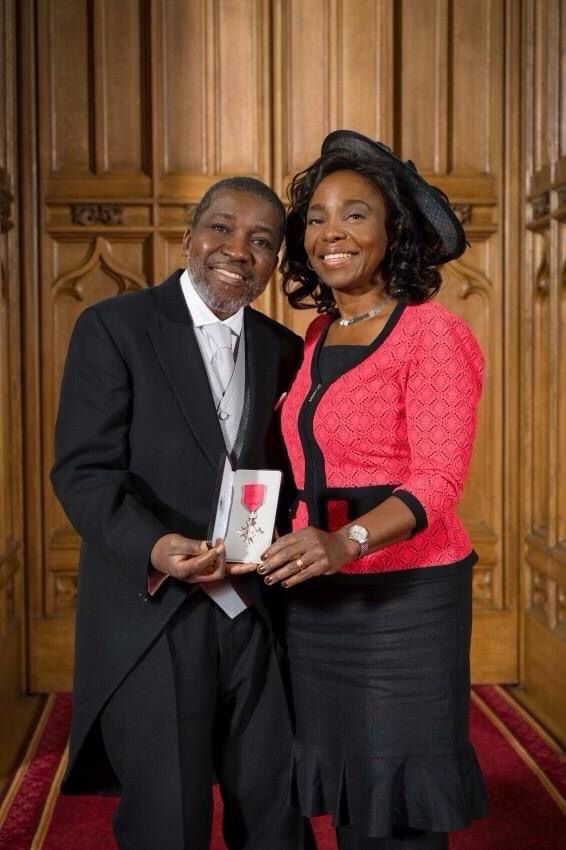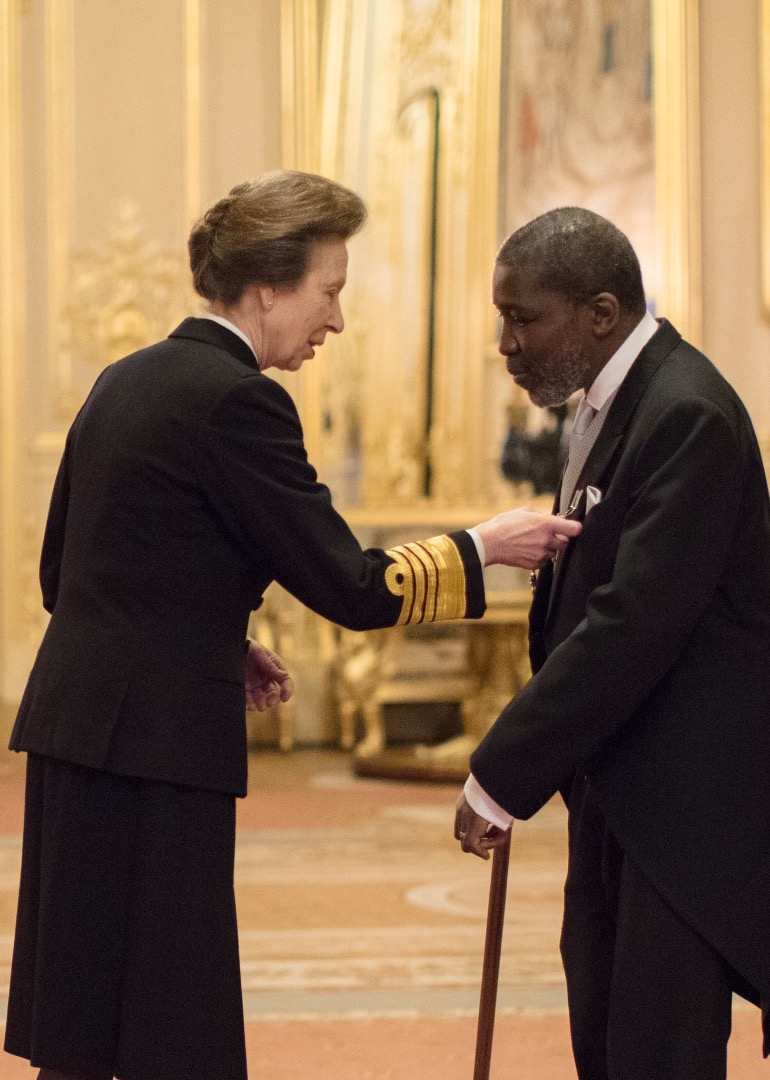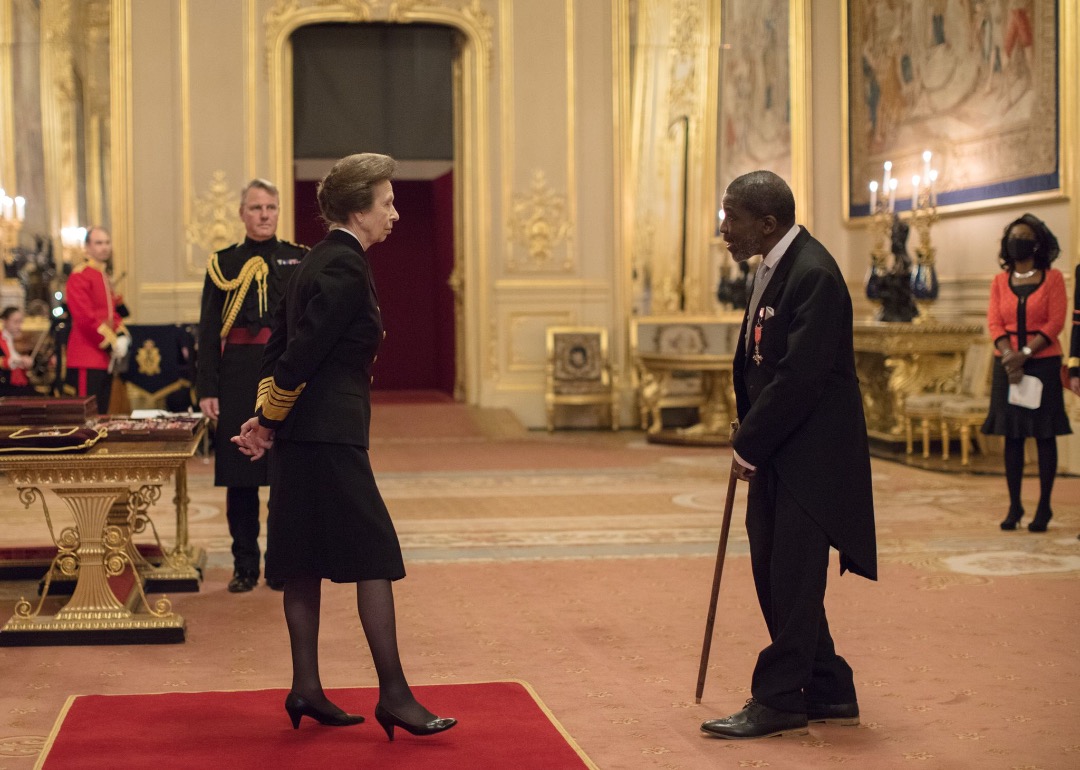 The Link below has Professor Adebajo, MBE speaking on Patients and Public Improvement.
Olayinka Omigbodun FAS
Professor of Psychiatry & Provost