It is with much delight that I announce to the College of Medicine, University of Ibadan (CoMUI) Community that Dr Modupe Martha-Alice LADIPO née Abayomi of the MBBS graduating class of 1977 has received the WONCA's award of Excellence in Health Care, called the Five Star Doctor Award for 2022. This award is given annually by each region and all regional winners are sent forward for consideration for the FIVE STAR DOCTOR award. WONCA stands for World Organization of Family Doctors (World Organization of National Colleges, Academies and Academic Associations of General Practitioners/Family Physicians).
The Five Star Doctors are judged on five criteria, namely Care Provider, Decision Maker, Communicator, Community Leader and Manager. Based on this criteria, the WONCA Five-Star Doctors for 2022 in the world are:
WONCA Africa Region - Dr Modupe Martha-Alice Ladipo (Nigeria)
WONCA Asia Pacific Region – Prof Meng-Chih Lee (Taiwan)
WONCA East Mediterranean Region – Dr Mohammed Tarawneh (Jordan)
WONCA Europe Region – Dr Philippe Binder (France)
WONCA Iberoamericana – CIMF – Dr Julio Ceitilin (Argentina)
WONCA South Asia - Kanapathipillai Sriranjan (Sri Lanka)
Please read more about this award: CLICK HERE
Dr Modupe Martha-Alice LADIPO née Abayomi graduated MBBS from CoMUI in 1977. She started work in the Department of Family Medicine, University College Hospital (UCH), Ibadan, Nigeria - then known as the General Outpatient Department (GOPD) in 1980 and a year later became the pioneer Postgraduate Resident Doctor in the specialty of General Medical Practice in UCH.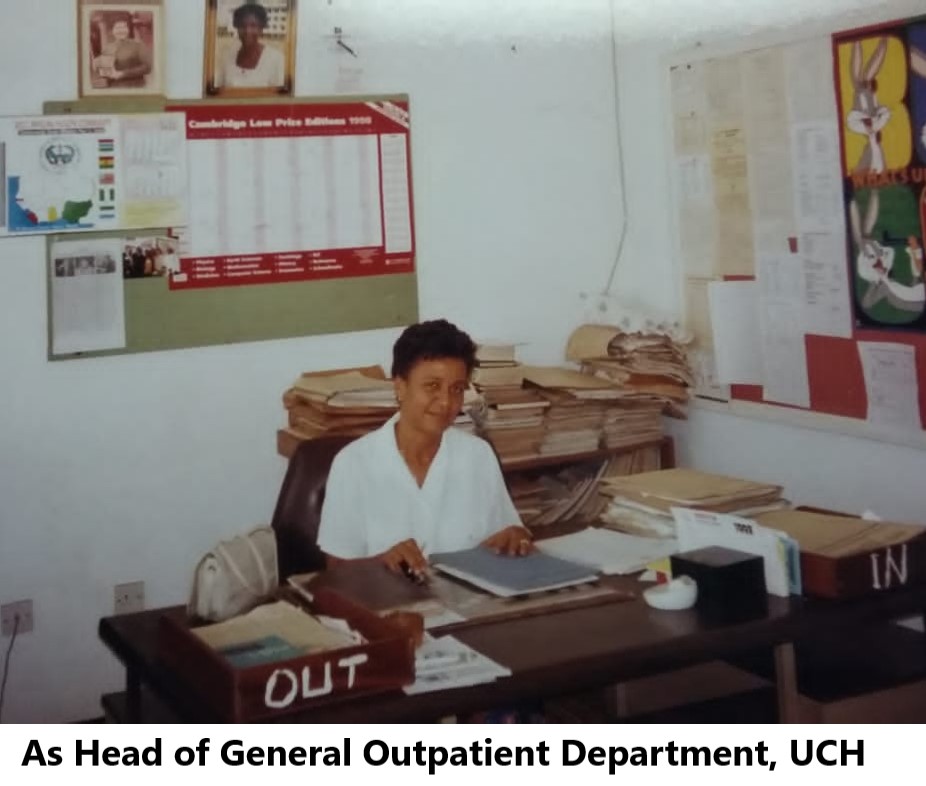 She was appointed Consultant General Practitioner in 1990 and Head of Department from 1996 to 2011. She expanded the scope and reach of the department, through advocacy, service delivery and training. Under her watch seventy-seven (77) specialists in Family Medicine emerged as well as other doctors who completed their training in other countries. Two of these specialist doctors are now co-directors of the recently established Geriatric Centre in UCH, the first of its kind in Nigeria.
She is a Direct Member, World Organization of Family Doctors (WONCA), was a WONCA Executive Member-at-large, Foundation Member of WONCA African Society of Teachers of Family Medicine, and Foundation Member & Secretary of the Society of Family Physicians of Nigeria (SOFPON).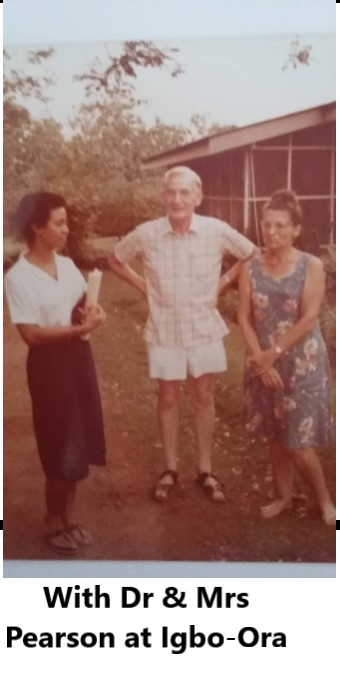 Dr. Ladipo has been involved in Curriculum Development exercises for the National Postgraduate Medical College of Nigeria (NPMCN), West African College of Physicians (WACP) and the Ministry of Health. In the Faculties of Family Medicine, of the NPMCN and WACP, she has been an examiner, facilitator of various update courses, workshops and international conferences for both Trainees and Trainers.
In the UCH she has been involved in formulating policies for the management of the Private Suites, National Health Insurance Scheme and hospital guidelines for managing People Living with HIV/AIDS (PLWHA).
As a specialist Family Physician in Nigeria, Dr Ladipọ's scope of clinical practice covers the preventive, curative and promotive aspects of health care in the context of the individual's family dynamics and the psychosocial and cultural milieu. She tirelessly worked towards incorporating Family Medicine into the Undergraduate Medical Curriculum and this came to fruition in the College of Medicine, University of Ibadan (CoMUI) in 2015, when she was employed as a Senior Lecturer in the Unit of Family Medicine of the Department of Community Medicine, CoMUI.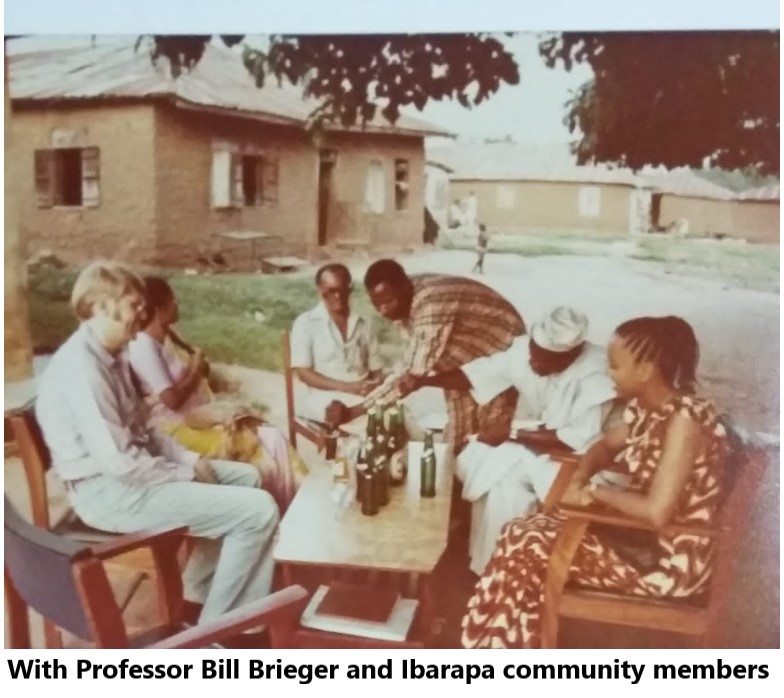 In her honour, the Department of Family Medicine, UCH has commenced the process of an endowment prize in Family Medicine in the final MB;BS examinations in the University of Ibadan. She is also at the forefront of efforts to create a Department of Family Medicine, in the College of Medicine, University of Ibadan. I believe very strongly that we all need to join our efforts with hers and ensure that the appropriate number of resources including staff can be put in place to bring this long standing and much needed department to fruition.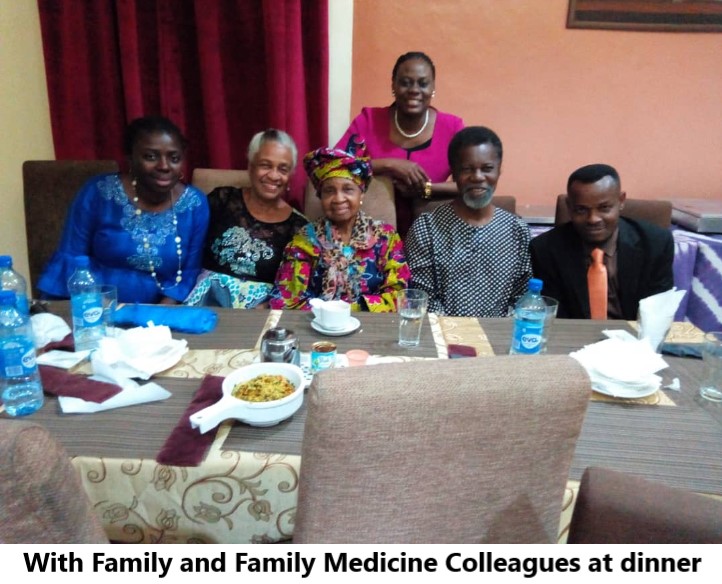 The entire CoMUI Community celebrates a truly great Alumna! With passion, poise and compassion, she has been a great pioneer in the field of Family Medicine. A true healthcare service builder, a true institution builder and a great patriotic Nigerian. Again and again, she has put CoMUI on the world map. We wish her several more accolades and laurels as she continues to serve her nation in diverse ways.
Olayinka Omigbodun
Professor of Psychiatry and Provost