At the 2022 Annual General Meeting of the Ibadan College of Medicine Alumni Association (ICOMAA) North America Branch, which was held in Charlotte, North Carolina, United States of America, the night of Friday 24 June 2022 will go down in history as a truly memorable one. The College of Medicine, University of Ibadan (CoMUI) MBBS/BDS Class of 1989 gave a very pleasant surprise. Amid a very rousing ovation, the class donated $30,000.00 to support the ongoing effort of CoMUI alumni to build a new hostel for students.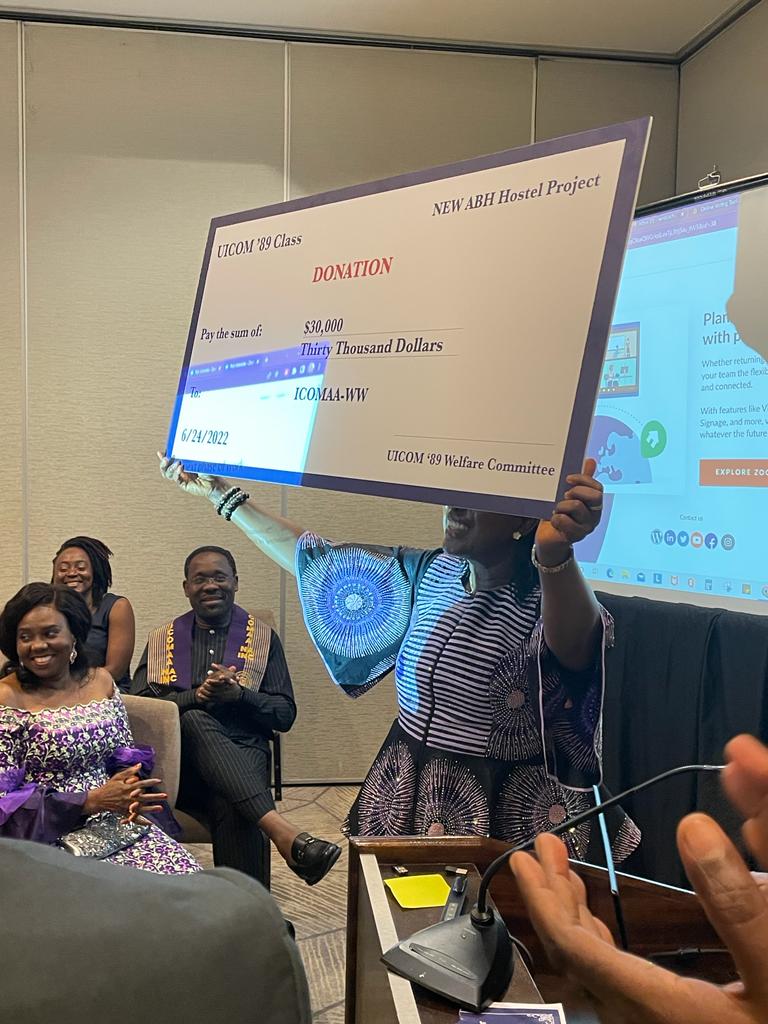 According to the representatives of the 1989 class present at this event, Dr. Tunji Akintilo, Dr. Oladimeji Akiode and the University College Hospital (UCH), Ibadan, Chief Medical Director, Professor Jesse Otegbayo, the class arrived at the decision to support the hostel project because of the dire need of students to have a befitting place to return to after rigorous academic work. The class had taken heed to the active calls of the CoMUI Management and the ICOMAA Worldwide Executive on all alumni and friends of the College to assist in reversing the precarious situation of lack of adequate accommodation space for students and the need to have a new hostel to cater for the rising number of students in CoMUI. It was also emphasized that accommodating all clinical MBBS/BDS students in the UCH premises is an accreditation requirement by the Medical and Dental Council of Nigeria (MDCN).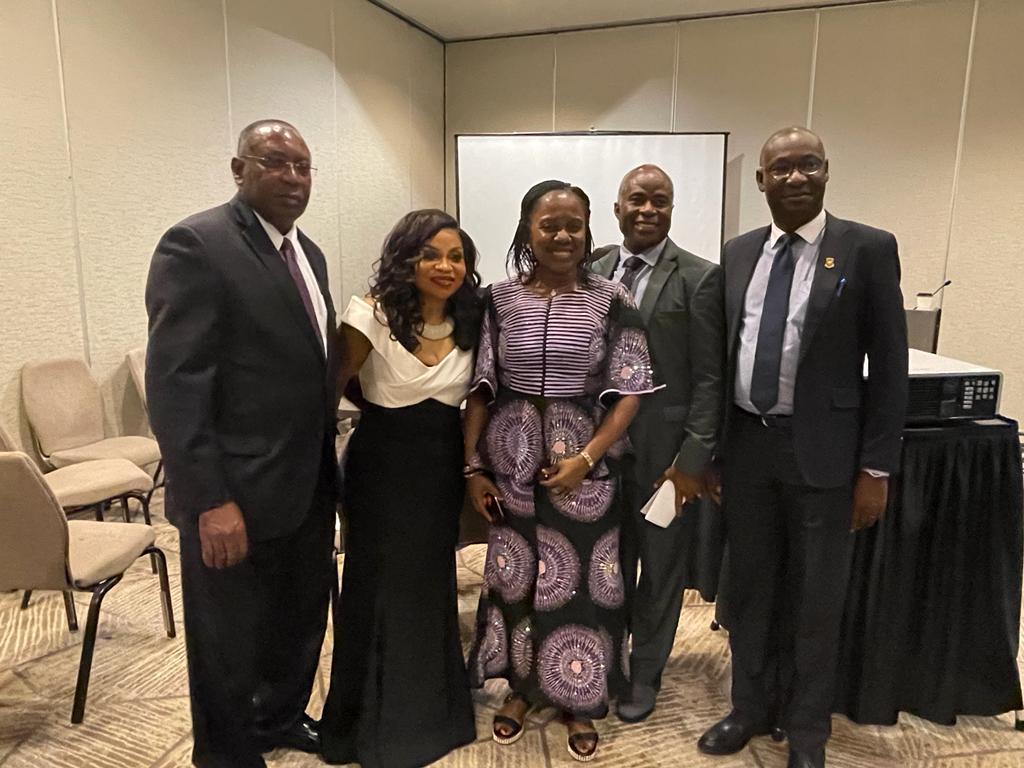 While receiving the donation on behalf of CoMUI and ICOMAA Worldwide, the Provost, Professor Olayinka Omigbodun joined by the Deputy Provost Professor A.F. Adeniyi and a past President of ICOMAA Worldwide, Dr. Abib Olamitoye expressed her joy over the donation which she remarked will go a long way in making the dream of a new hostel a reality. She expressed her profound appreciation to the MBBS/BDS Class of 89 and charged more alumni as individuals and groups to join hands with the College in building the hostel. Earlier on, the Provost had made a presentation on the challenges faced by the College and the various efforts adopted by the College Management to finding lasting solutions to these problems. One of the areas she dwelt on in her presentation was the huge gap in student accommodation need, pointing out that more than half of CoMUI clinical students were currently unable to secure accommodation within the University College Hospital premises.
The entire CoMUI Community Celebrates the CoMUI MBBS/BDS Class of 1989!