On behalf of the staff, students and alumni of the College of Medicine, University of Ibadan (CoMUI), I congratulate a distinguished nephrologist, Dr. Adanze Asinobi on her installation as President of the Nigerian Association of Nephrology (NAN) for 2022 to 2024.
Dr. Adanze Asinobi, graduated MBBS Ibadan in 1981, winning the Gold Medal in Psychiatry and was the first runner-up for the Ekpo-Eyo Prize in Medicine and Radiology. She started her Residency in Paediatrics at the University College Hospital (UCH), Ibadan in 1985. With the mass emigration of the lecturers, she started giving formal lectures in General Paediatrics as a Senior Registrar in 1988. Dr. Asinobi obtained the Fellowship of the National Postgraduate Medical College in the Faculty of Paediatrics in May 1991 and also obtained a Masters in Chemical Pathology, from the University of Ibadan (UI).
She was appointed a Lecturer 1 in Paediatric Nephrology in October 1991 in the College of Medicine, University of Ibadan. At that time there were no lecturers in the sub-specialty of paediatric nephrology and she did all she could to rebuild the Unit.
Dr. Asinobi is a Fellow of the International Society of Nephrology, a Member of the American Society of Nephrology and the International Paediatric Nephrology Association and their African Counterparts. She had been a Visiting Scholar at Professor Brenner's Nephrology Unit, Brigham and Women's Hospital, Boston Massachusetts, USA, the Centre for Chronic Disease, University of Queensland, Australia, the Children's Hospital at Montefiore, New York (MacArthur Foundation Sponsored) and obtained a Fellowship in Nephrology from Mario Negri Institute of Pharmacologic Research in Bergamo Italy. She also has an MD from the National Postgraduate Medical College of Nigeria (2021).
She had been an External Examiner in Institutions within and outside of Nigeria and has over 60 peer reviewed publications majorly in the field of Paediatric Nephrology. She is married with children and grandchildren and one of her children is an Alumna of COMUI.
Dr. Asinobi is much loved and appreciated by the CoMUI community and is well known as a institution builder, committed to ensure things work out well.
We celebrate her and wish her a very successful tenure in office.
Olayinka Omigbodun
Professor of Psychiatry and Provost
Photographs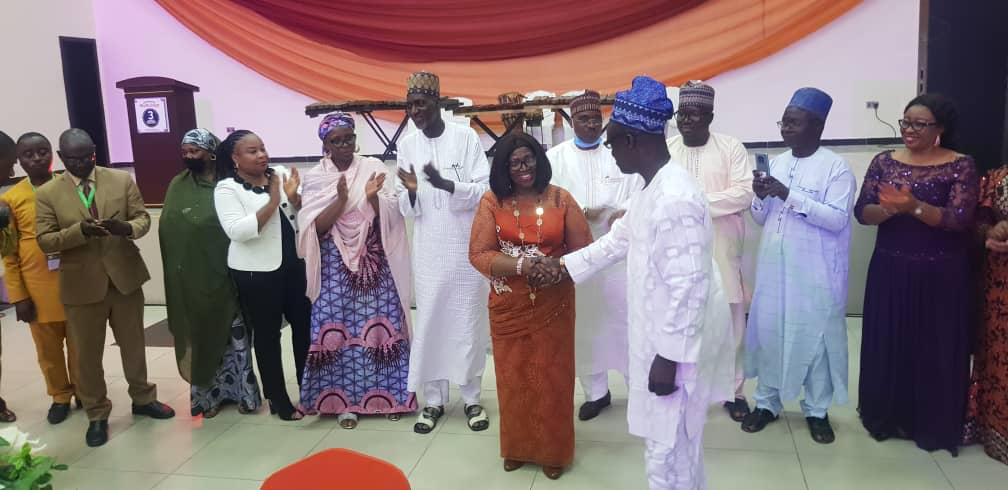 At the transfer of the Symbol of Authority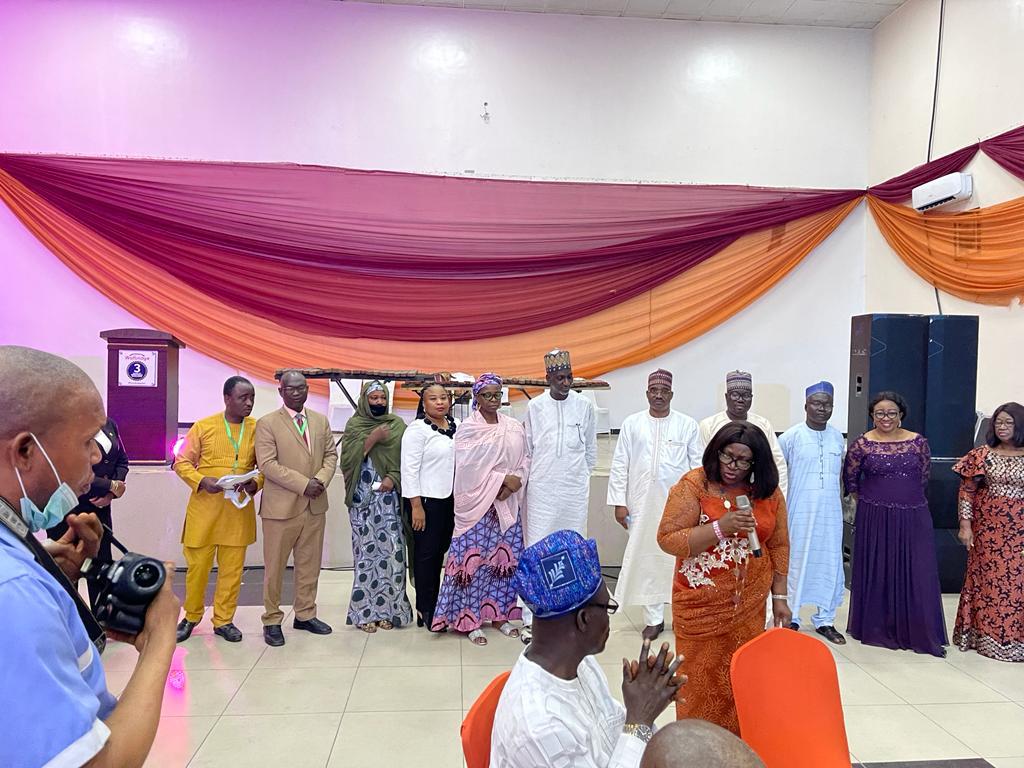 New NAN's Executive Committee