CHANGING THE NARRATIVE WITH FAMILY CENTRED MATERNITY CARE
Invitation to a Special Webinar Hosted by the Department of Nursing
College of Medicine, University of Ibadan
in Partnership with Birmingham City University
& in Commemoration of the International Day of the Midwife 2023
A year ago, two midwife lecturers from the Birmingham City University (BCU), United Kingdom, visited the College of Medicine, University of Ibadan (CoMUI) and the University College Hospital (UCH), Ibadan. Based on their interactions with us and a needs assessment, it was decided that a webinar be organised to address some of the issues observed.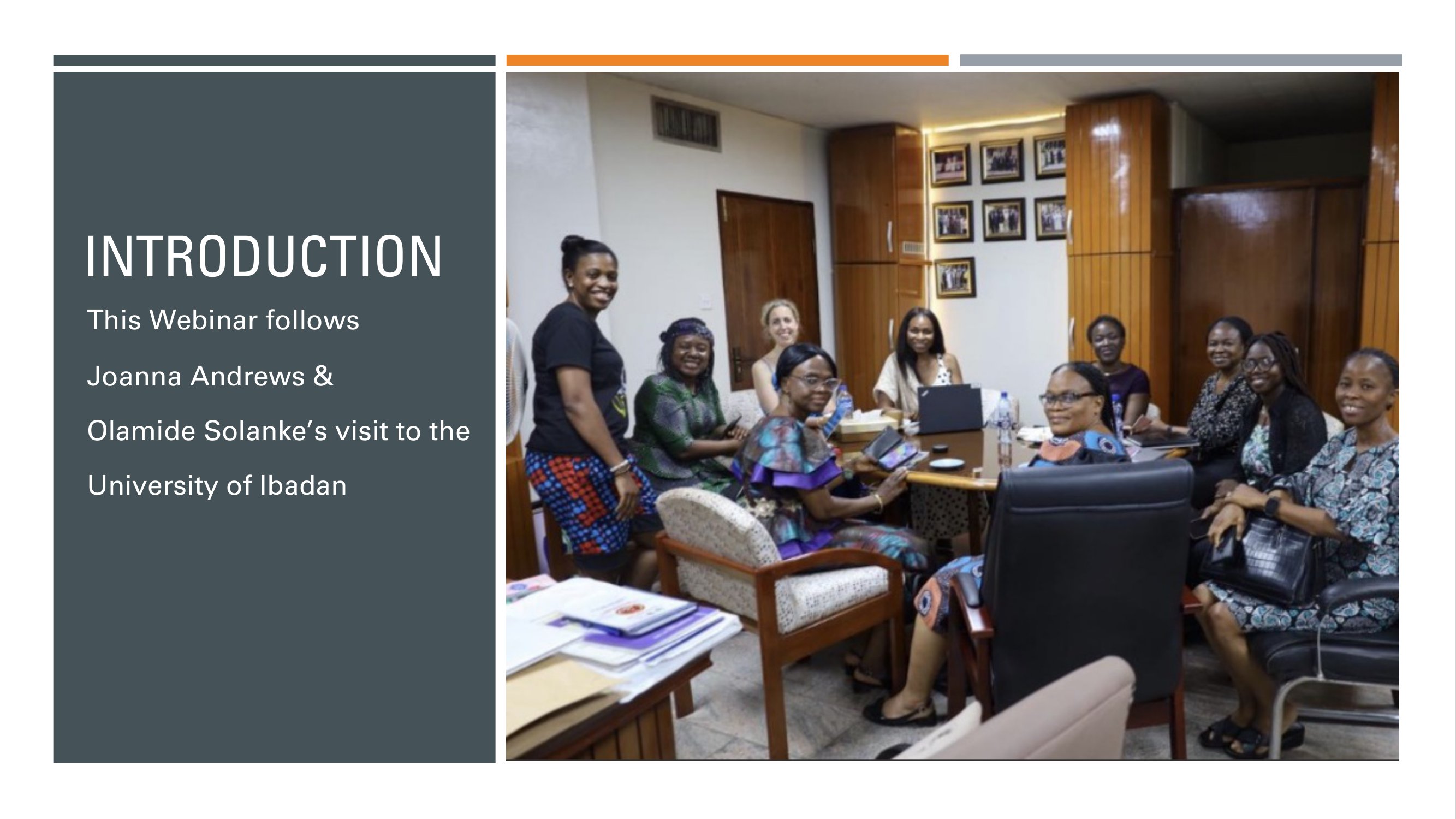 On behalf of the Midwifery Unit, in the Department of Nursing, CoMUI, I invite you to a webinar being organised by the Midwifery Department of BCU, in partnership with the Department of Nursing, CoMUI to mark the International Day of the Midwife celebrated on 5 May 2023 with the theme "Together again: from evidence to reality".
OUR WEBINAR WILL HOLD ON TUESDAY 9 MAY 2023 ON TEAMS.
Please click to download Teams before the day of the event with Details as follows:
To Join the Meeting CLICK HERE
Date: 9 May 2023
Time: 10am to 12noon WAT
Please join Teams Virtual Platform.
Let us come together to improve the quality of midwifery care and reduce Maternal Mortality and Morbidity in our nation Nigeria.
Dr. Chizoma Ndikom
Head Midwifery Unit, Department of Nursing
Dr. Funmilola OlaOlorun
Chairman, Internationalisation and External Relations Committee
College of Medicine, University of Ibadan