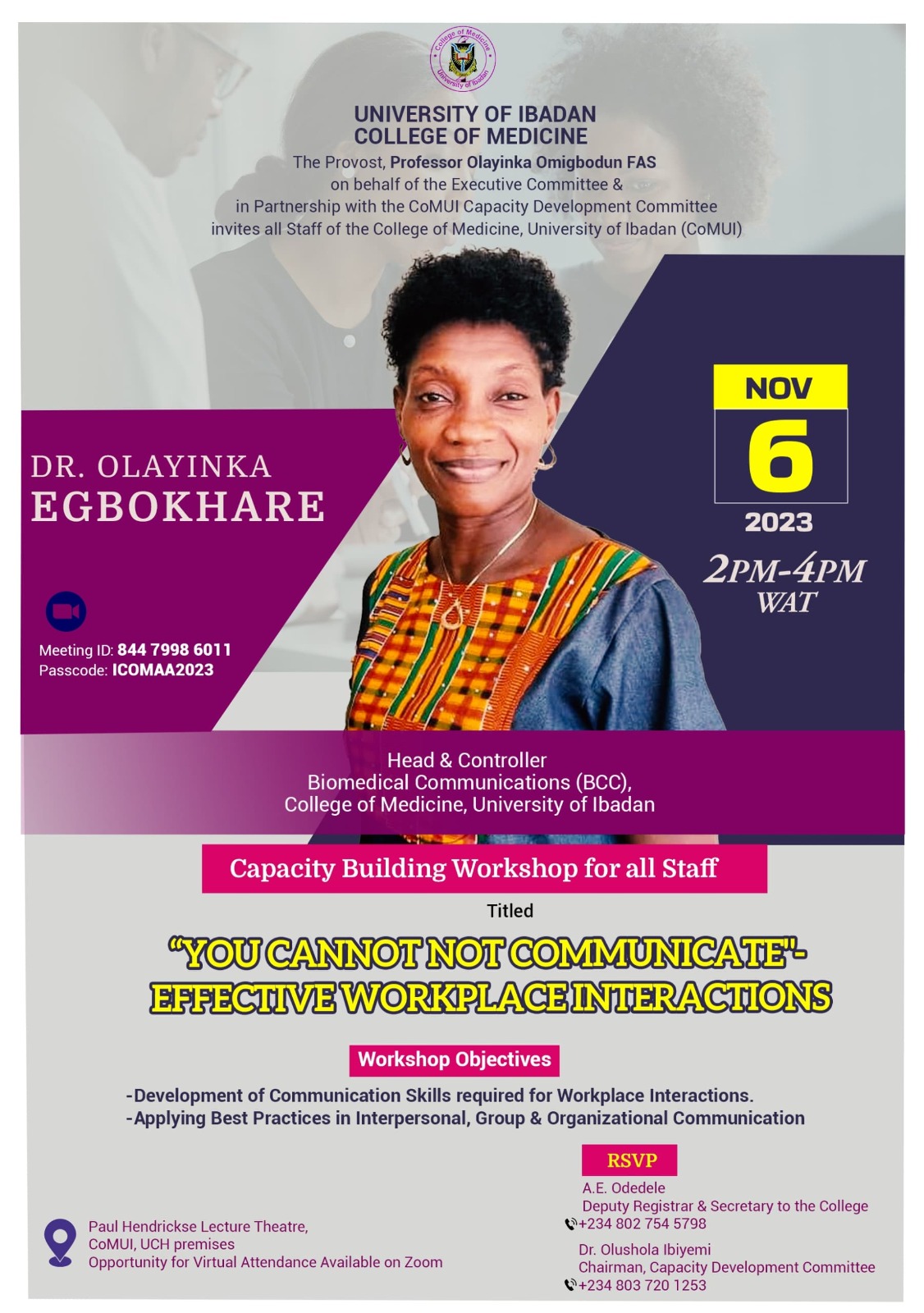 YOU CANNOT NOT ATTEND THIS WORKSHOP BEING FACILITATED BY A DISTINGUISHED COMMUNICATION EXPERT TITLED:
"YOU CANNOT NOT COMMUNICATE"- EFFECTIVE WORKPLACE INTERACTIONS.
Date: Monday 6 November 2023
Time: 2pm to 4pm
Venue: Paul Hendrickse Lecture Theatre,
Join Zoom Meeting: CLICK HERE

This is a must attend for all staff in the College….

We all need to improve on our communication skills!