With much sadness but gratitude to God
The College of Medicine, University of Ibadan Community
mourns the passing of
PROPHET SUNDAY O. OJELABI
Who Died on Tuesday 16 August 2022
In Igboora
I received this very instructive letter from Nigeria's first Professor of Medicine, Emeritus Professor Theophilus O. Ogunlesi, informing me about the death of Prophet Sunday O. Ojelabi, providing a background and giving instructions on what he would like done to honour the memory of Prophet Ojelabi. He would like that I share this letter. It reveals the richness of Prophet Ojelabi's contributions, and the respect and value Emeritus Ogunlesi had for him and his contributions to the growth and development of the College of Medicine, University of Ibadan. It also looks into the future revealing the great resource and potential for growth and development that the University of Ibadan has in Igboora and the Ibarapa Community.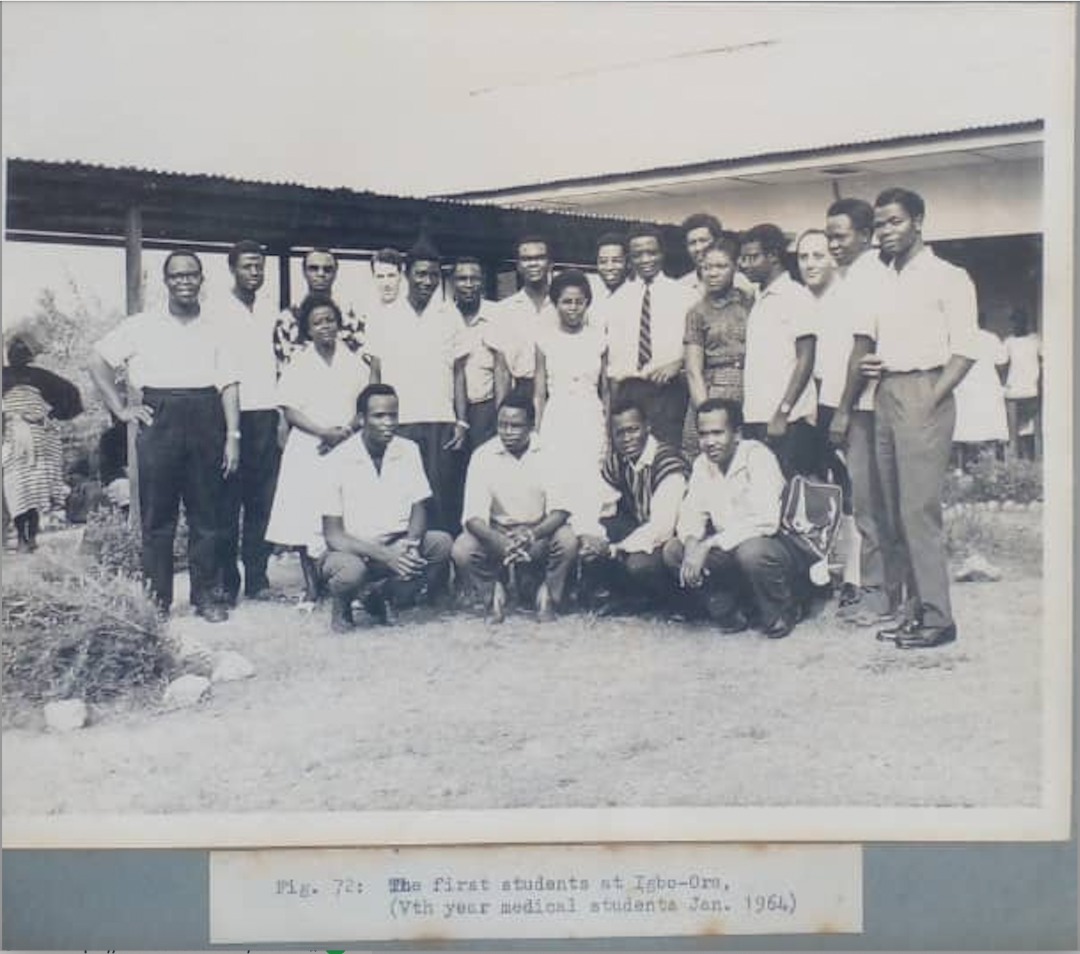 In 1983, as a medical student in CoMUI, I spent eight wonderful weeks in Igbo-Ora including a one week stay at Eruwa and made several visits to Igangan, Lanlate, Igboora, Idere, Ayete and Tapa. I have never forgotten. This experience had great impact on my training, my thinking and my practices up until the present time.
Unfortunately, for the first time in 2021, due to security challenges our students were unable to spend time in Igbo-Ora and we had to look for alternatives. We really look forward to being able to continue the Ibarapa postings for our students when normalcy is restored.
I invite you to read this rich letter as we mourn and celebrate a truly great man in Prophet Sunday O. Ojelabi. I pray that God comforts his family, friends, loved ones and the members of the communities he served. I look forward to the growth and development of Igboora.
Olayinka Olusola Omigbodun
Professor of Psychiatry and Provost
INSTRUCTIVE LETTER FROM NIGERIA'S FIRST PROFESSOR OF MEDICINE, EMERITUS PROFESSOR THEOPHILUS O. OGUNLESI, INFORMING ME ABOUT THE DEATH OF PROPHET SUNDAY O. OJELABI

EMERITUS PROFESSOR T. O. OGUNLESI O.F.R., F.A.S.,
D.Sc.(Hons), L.S.M. (Nig), FRCP (Edin), FRCP (Lond), FMCP (Nig), FWACP (West Africa)
No 1, Ogunlesi Street, Makun, P.O. Box 646, Sagamu, Ogun State, Nigeria.
E-mail: This email address is being protected from spambots. You need JavaScript enabled to view it. Mobile No: 0803-715-5008
23rd September, 2022
Prof. Olayinka Omigbodun,
Professor of Psychiatry University of Ibadan and
Provost College of Medicine,
University of Ibadan.
THE DEATH OF PROPHET SUNDAY O. OJELABI ON TUESDAY, 16TH AUGUST, 2022, A COMMUNITY LEADER AT IGBOORA AND ITS RELEVANCE TO OUR LONG STANDING TEACHING PRACTICE AND RESEARCH ACTIVITIES IN IBARAPA DISTRICT OF OYO STATE, PAST, PRESENT AND FUTURE.
The story of how it all began which you know very well, has been recorded in several publications and books such as "25 YEARS OF THE IBARAPA COMMUNITY HEALTH PROGRAMME by A.B.O.O. Oyediran and W.R. Brieger, my own book (MEDICINE MY PASSPORT), Dr. Renate Barber's book on SOCIOLOGICAL ASPECT OF IGBOORA, etc".
The cooperation and support which we have received from individual community leaders, such as Prophet Ojelabi in Igboora, Chief Ogundoyin in Eruwa, apart from those from the traditional rulers of all the seven towns in Ibarapa district have been tremendous. As far as I know, most of the community leaders we met there in the beginning, have died and Prophet S.O. Ojelabi died in the private hospital near Igboora on Tuesday, 16th of August, 2022.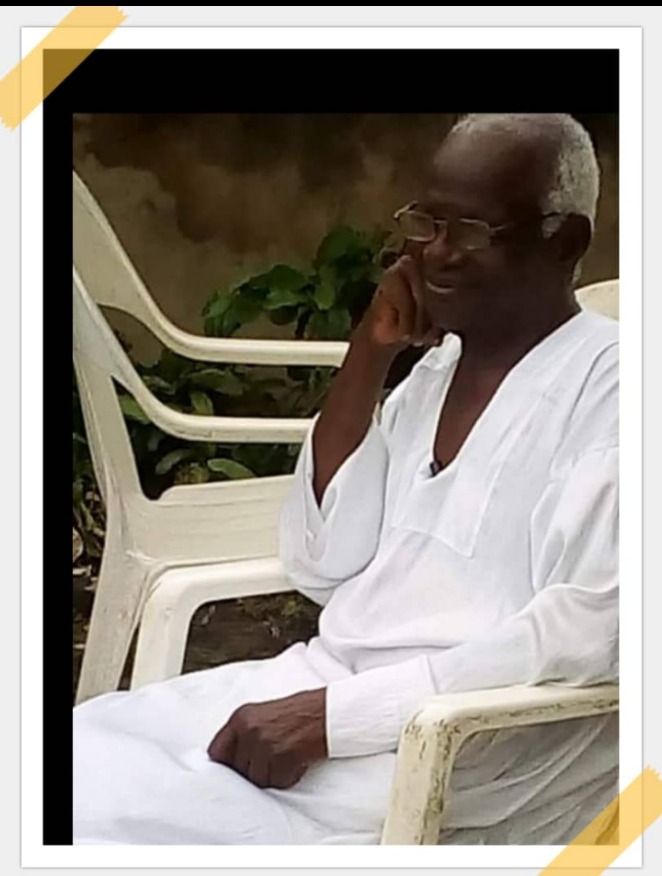 I understand that he died from kidney failure. His funeral ceremonies have been scheduled for October 20 and 21, 2022. Even though he is a Prophet of Cherubim and Seraphim Church, his Funeral Service will take place at Igboora Methodist Church on October 21 – a Christian wake-keeping on October 20, in the evening. I think that the College, the University and UCH should be fully represented, at least at the Funeral Service.
Five days before his death, he came to my house in Sagamu with five copies of his book (389 pages). I know that it has taken him about five years to write that book.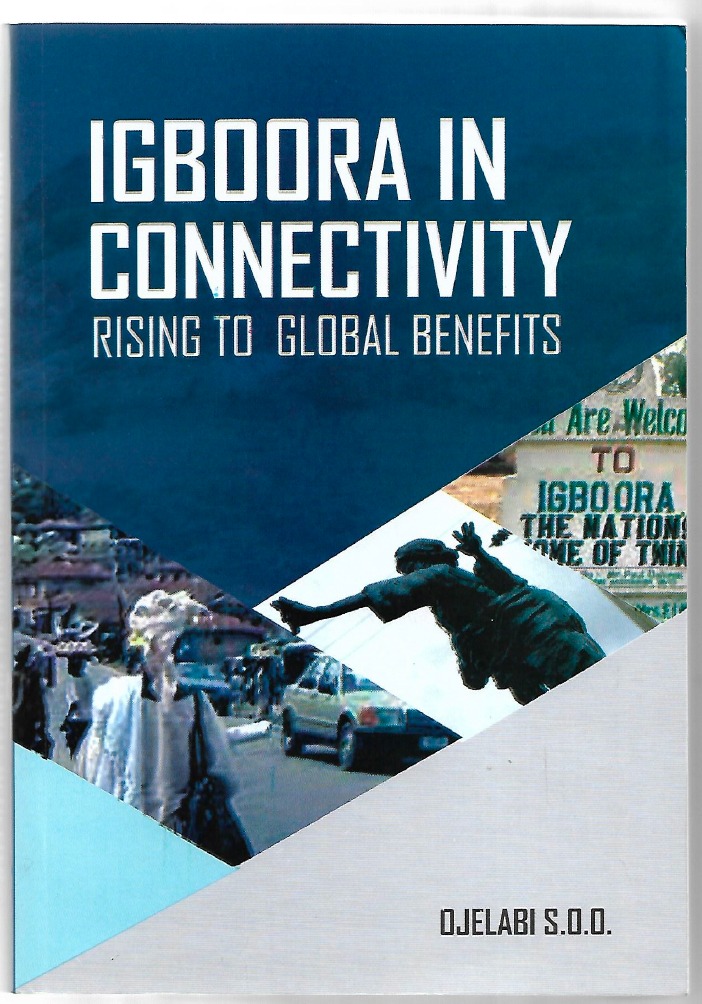 CLICK HERE
The fact that the preface to the book was written by Prof. I.F. Adewole (FAS), our former Vice Chancellor at the University of Ibadan who later became the Federal Minister of Health at Abuja. In a writing which showed that he had read the book thoroughly, and therefore commended the passion and patriotic zeal which Prophet Ojelabi had for the development of his place of birth. This fact had already put a high price on the sales value of the book, and has made the book a compulsory reading for all who are involved or concerned with health care in rural communities. It is also quite significant that the Ibadan University Press accepted to edit and publish the book.
I have no knowledge of the financial arrangements between the University Press, and Prophet Ojelabi. His daughter, Miss. Kehinde Ojelabi has informed me that fifty copies of the book were found in their father's library after he died. That must be how he was able to bring five copies to me few months before he died as I stated above. I think that Prof. Adewole would be the best person to negotiate with the management of Ibadan University Press on the issue of copyright and or any other financial matters about the book. My hope is that the book will be on sale at the University of Ibadan bookshop any time after the funeral ceremonies – I hope that you will handle this matter the same way by which you successfully brought about the donation from Dr. Philips O. Ozuah having regard to the large number of Ibadan graduates who had passed through Ibarapa postings during their fourth year in the Medical School. If my dream about the future of Ibarapa Teaching Programme comes true, there should be enough U.S. Dollars and Pounds Starlings coming in, to enable that district to become an outside Campus of the University of Ibadan, which will make it possible for other faculties to do research in the area like College of Medicine is trying to do, on twins, which has to be found in Ibarapa homes more than everywhere in Nigeria. The chapter on industrialization in Ojelabi's book also contains enough food for thought, for academic activities that can transform and accelerate solid economic development of rural communities in Africa.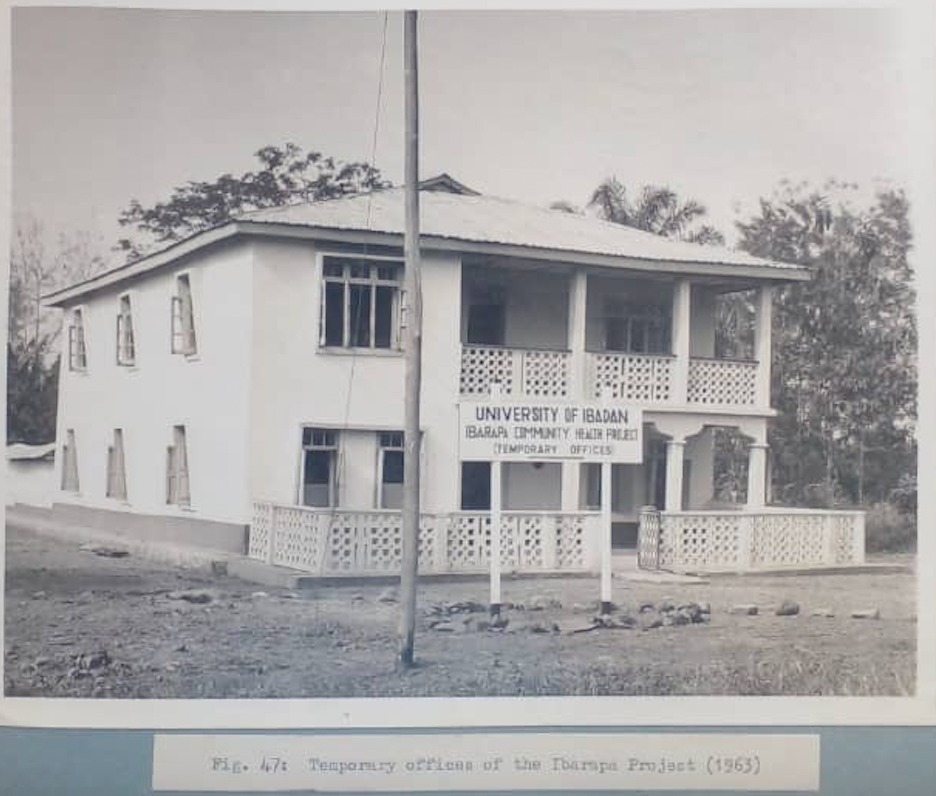 I am very glad that there are all ready in Ibadan, four of you who could form a working committee to handle matters arising from Ojelabi's death, some of which I have enumerated above, namely – yourself, the Provost of the College, Professor Dele Kale who succeeded me as the Director of the Programme, Professor Azuzu the Current Director of the Programme and of course, our former Vice Chancellor, Professor Adewole, who was also former Minister of Health, Abuja, as Chairman of that Committee. He is in a good position to talk to his successors in Ibadan and Abuja, about the role which an Ibarapa Campus can play in making the University of Ibadan truly international in its teaching and research programmes. As a matter of fact, Professor Kenneth Dike, the first Nigerian Vice Chancellor of the University College Ibadan may have been thinking along the same lines when he made his inaugural address at an impressive ceremony at Igbo-ora Health Centre on February 9, 1963. In that address, he saw the project as a multipurpose University Training Centre for teaching practice and research that could lead to the social economic development of rural communities even though only the faculty of Medicine was involved at the beginning. The Rockefeller Foundation representative who was present at the ceremony, in his own address, commended Professor Dike's vision of the project being multi-disciplinary and promised that his foundation would give the idea a good financial support.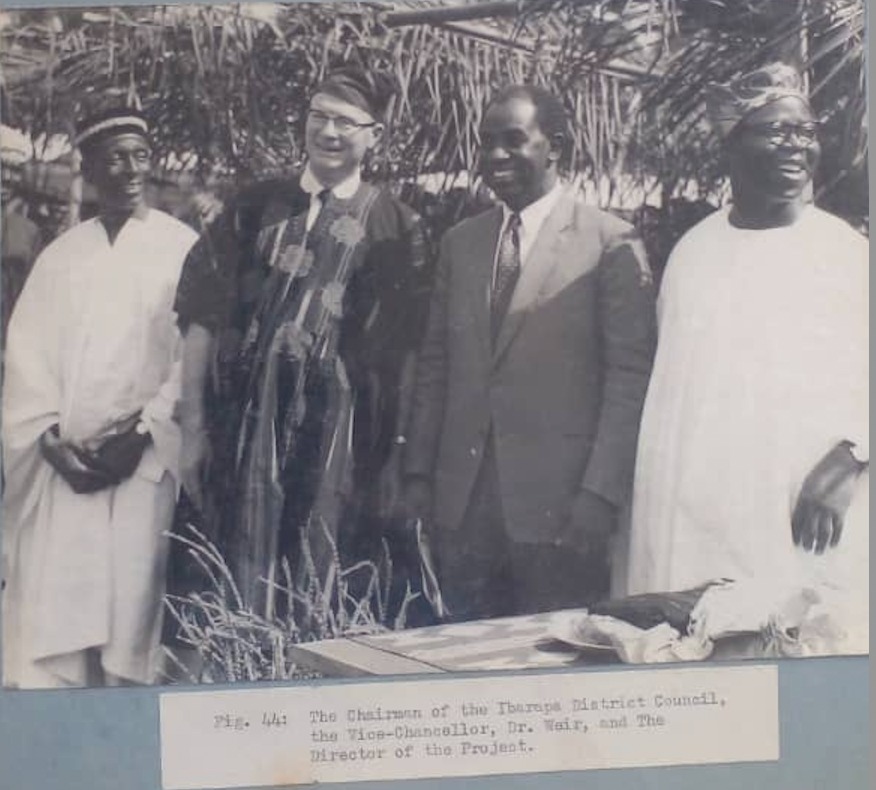 I must acknowledge at this stage, the generosity of both Rockefeller and Ford foundations while I was the director of the programme. Dr. Jack Weir arranged virtually a worldwide tour for me to visit rural development programmes in Kenya, Tanzania, Zambia, India, Pakistan, Chile and several places in South America. I even had the rare privilege of a handshake with the Indian Prime Minister when Dr. Jack Weir paid him a courtesy visit during one of these tours.
Finally, I have suggestions which the Committee may find useful, such as – arranging for a Bus to take the last set of our Medical Students on Ibarapa posting together with any other College of Medicine Staff, to the Funeral Service at the Methodist Church, Igboora on October 20 or 21. And Obituary notice in the Punch Newspaper of October 20 with Ojelabi's photograph in Coat and Trouser, in his book will not be a bad idea, under with signature of the College Provost.
Best wishes.
EMERITUS PROFESSOR T. O. OGUNLESI O.F.R., F.A.S.,
Cc:
Professor Adewole
Professor Oyediran
Professor Kale
Professor Azuzu
CMD, UCH.