A stroke is a serious medical condition affecting the blood supply to the brain. It is either caused by the blockage to an artery in the brain (ischaemic stroke) or the rupture of an artery within the brain (haemorrhagic stroke). A stroke often leads to the sudden onset of weakness involving the face, arm or leg, an inability to speak, difficulty walking or impaired sensation, vision or balance. Stroke is a leading cause of disability, dementia and death worldwide, and is associated with substantial economic losses for individuals, families and the society. Globally, an average of 1 in 4 adults will have a stroke during their lifetime. At the turn of the century, the most common diseases in Africa were communicable diseases, whereas non-communicable diseases including stroke were considered rare, particularly in sub-Saharan Africa.
In this review article published in Nature Reviews Neurology and led by researchers from the College of Medicine, University of Ibadan (CoMUI), they have provided up-to-date and comprehensive information on what we know about stroke in Africa, particularly in terms of numbers, the progress that has been recorded in stroke research in the last decade (including genetics and clinical trials), novel leadership initiatives, the existing gaps in knowledge and what the future directions should be in moving the science and control of stroke forward in Africa. The key factors driving the increasing burden of stroke in Africa include undernutrition in the womb and early life; hypertension, diabetes, high cholesterol, low intake of green vegetables, stress, smoking and alcohol use in mid-life and ageing of the population. Stroke outcomes, rehabilitation, cost of care, quality of life and complications following stroke were also addressed. Cutting edge research to unravel the genetic underpinnings of stroke in Africans, which is being led by CoMUI researchers, is also reported. This includes the novel discovery of the involvement of the APOL1 gene in small vessel stroke by the CoMUI team. They are also about to report the first ever genome wide association study of stroke in Africa, which is being undertaken by the CoMUI team.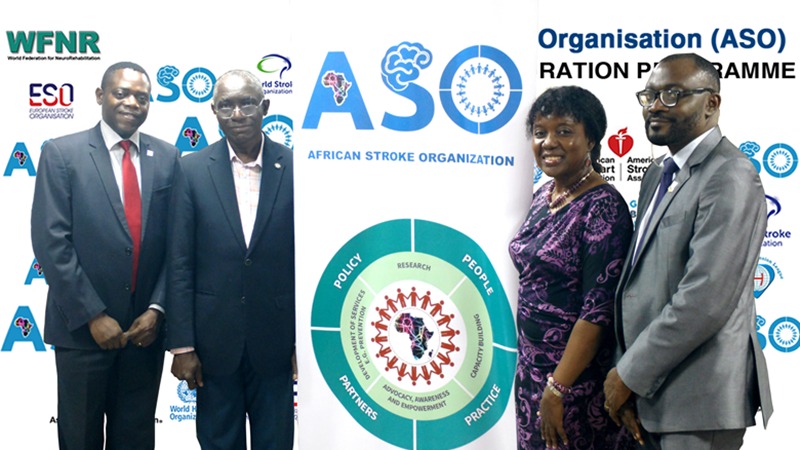 The paper also highlights the future prospects and priorities for stroke science and control in Africa. As enunciated in the stroke quadrangle, propounded by one of the CoMUI scholars, through surveillance and research, stroke in Africa will become quantifiable and understandable; through prevention, stroke will become avoidable; through provision of acute care, stroke will become treatable; and through rehabilitation, stroke will be beatable. Burgeoning novel stroke leadership, capacity building and deploying the principles of implementation science coupled with public education and working with policy makers and advocacy groups provide context-sensitive approaches to reducing the burden of stroke in Africa.
Read the full article at https://doi.org/10.1038/s41582-021-00542-4
Newscast Series from the College of Medicine, University of Ibadan (CoMUI),
Translational Research & Community Impact Committee (TRaCC) 0001