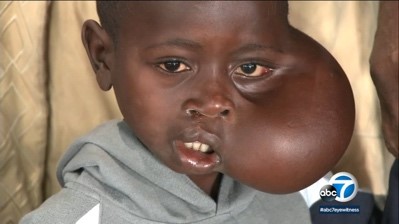 Information on, or detection of abnormal growth of tissues in the body, often referred to as Cancer, is a piece of devastating news when received by people, their friends and family because it is a life-changing illness that may cause permanent disability physically and/or functionally. When any cancer is not detected on time for prompt treatment, the fatality from such a disease is very high!
The International Agency for Research on Cancer (IARC)/World Health Organisation (WHO) routinely publish data on the burden of Cancers, including type/pattern, the number of new cases (incidence), the total number of people diagnosed with cancers (prevalence), the survival rate after diagnosis and treatment as well as deaths related to it amongst others. Previous global reports usually present loads of data on the overall and specific cancer estimates in men and women, including children at the national, sub-continental and continental levels, using data collected from local and national population cancer registries.
Unfortunately, it is a recurring observation from previous global reports that data from countries in Sub-Saharan Africa (SSA) are usually riddled with scary estimates of the relatively higher number of new cases, poor access to screening, diagnosis and treatment and deaths from cancers, relative to high-income countries.
In 2019, before the outbreak of the COVID-19 pandemic, The Lancet Oncology commissioned 54 medical scientists, researchers, cancer experts and policymakers with about 50% drawn from Africa, including Professor Isaac Adewole, to systematically review available data in SSA on the current burden of cancers, available resources and infrastructure, investment (training, equipment, financing, and research), governance and leadership, access to care, drivers of cancer risks, and socio-cultural perspectives. Unlike other conventional reviews, the authors used a rather rigorous process to search databases, reviewed and extracted information at local and country levels to showcase the national, subregional, and subcontinental burden of overall and specific cancers in men and women and children in SSA. In addition, the authors uniquely triangulate their review with a conceptual framework, case studies and life experiences, amongst others, to highlight pertinent barriers, existing solutions that work and recommendations to manage the increasing scourge of cancer burden in SSA.
It is heart-wrenching that the review reported alarming rates of new Cancer (800,000 cases per annum) and death (500,000 deaths per annum) rates in SSA above the global average and projected a doubling of this current absurd burden by 2040 in the region, if there is no concrete and proactive strategy, policy and implementation plan. The authors identified six high burden cancers that must be prioritized in SSA, namely, Breast, Cervical, Prostate, Colorectal, Liver and leukaemia. However, they starkly observed that childhood cancers are not being prioritized as evident from lack of data and specialized services in 31 of 46 countries in SSA. The review makes 8 key actionable recommendations – precision cancer control plan, data acquisition and cancer registration, equitable access and virile health system, screening and early treatment, effective and integrated palliation, building capacity for critical mass of oncological professionals (including pathologists, clinical oncologists, surgeons, radiation oncologists, nurses, and other crucial support staff), innovation and research and investment in telehealth - to change the paradigm and hopefully reverse the ugly trend in the trajectory of cancer burden in SSA.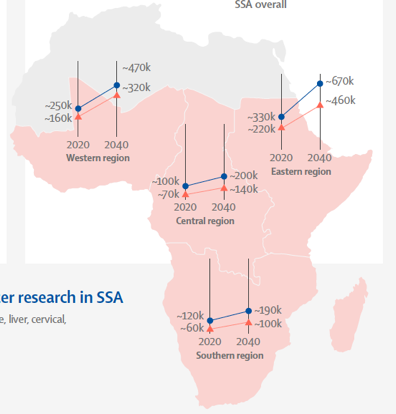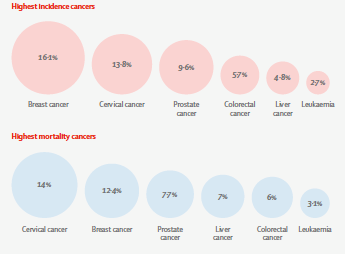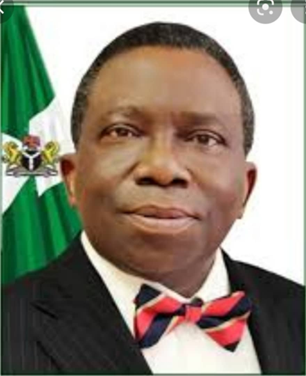 Isaac. F. Adewole, MD, DSc (Hons), FRCOG, FAS, is a Professor of Obstetrics and Gynecology with particular interest in Gyn-oncology, HIV Medicine and Reproductive Health at the Ibadan University. He served as the Honourable Minister of Health, Federal Ministry of Health (2015-2019); the 11th Vice-Chancellor of the University of Ibadan in Ibadan, Nigeria, and a past President of African Organization for Research and Training in Cancer (AORTIC). He has published over 250 scientific articles in peer-reviewed journals and books on oncology, abortion, HIV/AIDS, and perinatal medicine. He is a co-founder of Africa Cancer Coalition and is currently involved with NCCN Harmonized Guidelines for Sub-Sahara Africa (SSA) reviews. He is a member of several professional organizations.
This summary report was prepared by Imran Morhason-Bello, Department of Obstetrics & Gynaecology, Faculty of Clinical Sciences, College of Medicine, University of Ibadan.
Newscast Series from the College of Medicine, University of Ibadan (CoMUI),
Translational Research & Community Impact Committee (TRaCC) 0007