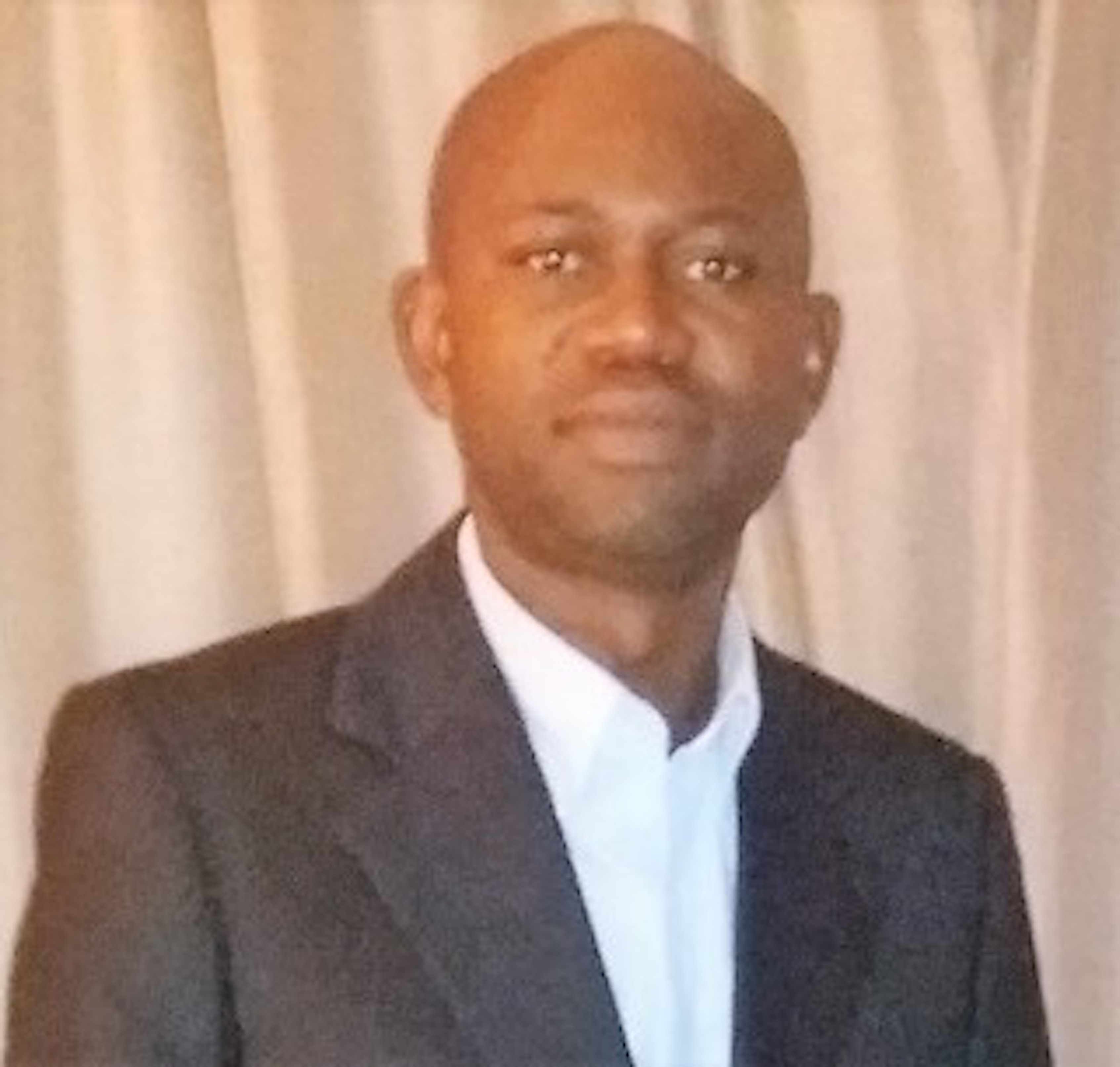 Dr. Onaja M. AKPA
Ag. Departmental Head

Department of Epidemiology & Medical Statistic

The Department of Epidemiology and Medical Statistics has her root in the then Department of Preventive and Social Medicine of the College of Medicine, University of Ibadan. The Department of Preventive and Social Medicine was one of the four foundation clinical departments of the Faculty of Medicine established for the training of medical doctors in 1948. Professor Oladele Ajose, after whom the Faculty of Public Health building was named, was the Head of Department of Preventive and Social Medicine (1948 -1962) as well as the Director of the Institute of Public Health one of the pioneer faculties of the University College Hospital that was established in 1957. Subsequent Heads of Department contributed immensely to the growth and development of the department. These were: Prof Bill Gilles(1962 -1965), Prof A.O Lucas (1962 -1972), Prof Fasan (1972 -1973), Prof A.O Lucas (1973 -1976), Prof A.B.O Oyediran (1976 -1979), Prof S Olu. Oduntan (1980 - 83), Prof O.O Kale (1983 -1986), Prof A.B. O. Oyediran (1987 -1990), Prof Adefunke Oyemade (1990-93).
The genealogy of Epidemiology and Medical Statistics at the College of Medicine, University of Ibadan startedduring the tenure of Professor Adetokunbo O. Lucas, the icon of Public Health, as head of the Department of Preventive and Social Medicine(PSM) in 1962. Sequel to the appointment of Prof Lucas as Head of PSM,he pursued two related goals. First was to develop PSM into a multidiscplinary Institute of Public Health and second was creation of services that were needed and would be appreciated by clinician colleagues in other departments in the Faculty. In pursuance of these laudable goals, two main services were floated by PSM and these were:ClinicalProgramme in Tropical Parasitic Diseases and StatisticalConsultancyServices which was more attractive at the time. Prof Lucas had attended courses in Epidemiology and Medical Statistics in the pastwhile undergoing a public health Diploma programme in Belfast, Australia and during a Mastersprogramme at the Havard School of Public Health. With these sound preparations, Prof Lucas single-handedly anchored statistical services between 1963 and 1969. The syllabus and a 50 page lecture notes for the MBBS undergraduate statistics was developed by Prof Lucas during this time.
As a long-term strategy, the first medical statistician in the Faculty, Mr Olusola (Now Professor) Ayeni was recruited as a temporary lecturer grade II (Medical Statistics) in 1969. Before the appointment, Mr Olusola Ayeni had just completed a MSc programme at the London School of Hygiene and Tropical Medicine. He was one of the three (3) pioneer students in the MSc Medical Statistics programme in the school between 1968-1969. The MSc course was made possible by a scholarship from the Western Nigeria Government. At the time of appointment, the lectureship position was funded by the Rockefeller Foundation before the University took full responsibility in 1971. The duties of Prof Ayeni included teaching of biostatistics to students in the Faculty of Medicine and provision of statistical consultancy services to medical consultants and other research workers. These two services were hitherto provided by Prof Lucas before Prof Ayeni's appointment. Prof Ayeni revised and expanded to about 80 pages the lecture notes for MBBS undergraduate statistics earlier developed by Prof Lucas. In addition, in 1969 Prof Ayeni started a lecture series on " Statistics for Medical Research Workers" for all categories of academic staff.
The formal creation of Medical Statistics as a unit (among others such as Epidemiology, Environmental Health, Health Education etc) in the Department of PSM could be traced to the completion of the Clinical Sciences Building in 1975. A suite of four (4) offices was allocated on the first floor for provision of statistical consultations. Prof Ayeni led a full fledged formal statistical consultancy services with a programmable Hewlett Packard 9830 calculator. He was assisted by a system analyst/computer programmer (Mr A.I. Olayinka), two data entry operators, a statistical clerk and a typist/stenographer. The increase in the volume of statistical consults and teaching necessitated the appointment of Mr Elijah Afolabi Bamgboye (Now Professor) in August 1975. With two academic staff and excellent computing facilities, the Medical Statistics unit had a great impact among faculty members and this resulted in the popularity of statistics as indispensable skills in health research. Apart from several original research papers which were direct products of her statistical services, some of the projects in which the new unit was involved culminated in the award of two Masters of Surgery, four Doctors of Medicine and three Doctors of Philosophy degrees to faculty staff. The department of PSM continued to grow as the various units expanded until it later evolved into a Faculty with some of the various units becoming full departments.
While the Medical Statistics Unit was providing statistical support to the research community in the University and country at large, the epidemiologists in the Epidemiology Unit were also available for consultation on epidemiology related issues in research and teaching. Seasoned Epidemiologist in the department such as Prof Oyediran, Prof Kale and Prof OyenikeOyejide contributed immensely to the teach and practice of Epidemiology in Nigeria and were advisors and key Principal Investigators on many World Health Organisation and Federal Ministry of Health research/projects at one time or the other.
In 1993, the Provost of the College of Medicine set up a four mancommitteetochannel a future path for thegrowth and development of PSM. The members of the committee were: Prof. E. A Bamgboye (Chairman), Dr O. Olaseha, Dr M.C Asuzu and Dr Folashade Omokodion (as Members). The Committee recommended that allthe eight (8) units that made up PSM were to evolve into 8 different departments, which will thereafter evolve into a full-fledged Faculty of Public Health or a School of Public Health. However this could not be achieved immediately because of the inadequacy of staff strength so it was agreed that PSM should initially split into the following three sub-Departments in December 1995. Namely:
Department of Epidemiology, Medical Statistics and Environmental Health (EMSEH)

[taking up three of the eight units of PSM]

Department of Health Promotion and Education (HPE) -

1 unit

Department of Community Medicine which took up the remaining 4 units

( Family

and Reproductive Health, Occupational Health, International Health and Health management)
The new sub-Departments were to be headed by the following people: EMSEH by Prof. E.A Bamgboye, HPE by Prof J. Adeniyi, and Community Medicine by Dr Modupe Onadeko. Because of the long procedure involved in securing National University Commission's (NUC) accreditation these departments first operated as sub-Departments pending the time NUC's approval and accreditation.
All the three sub-Departments which evolved from the old Department of PSM became full Departments in 2000 under the leadership of Prof TemitayoShokunbi as Provost of the College of Medicine [1998-2002]. The three sub-Departments from the Old Department of PSM including EMSEH Department and the Department of Human Nutrition as well as Institute of Child Health were brought together to form the Faculty of Public Health.
The foundation members of the Department of EMSEH which officially started in July 1996 were:

Prof

Oyenike

Oyejide

(Epidemiologist)




Dr

Olufunmilayo

I.

Fawole

(Epidemiologist)



At different times after the Departmentof EMSEH took off, the following members of Staff either retired or resigned their appointment.
Prof A.B.O.O.

Oyediran

-

Retired

Prof O.

Kale -

Retired

Dr Lola Dare -

Resigned

Dr O

Olawuyi

-

Resigned
Academic Programmes
Post Graduate Programmes: The only Postgraduate (PG) programme inherited by the EMSEH department from the old PSM was Masters in Public Health in Environmental Health whose first intake was at the commencement of the sub-Department. Besides, the department taught Medical Statistics to all postgraduate students in the College of Medicine and Faculty of Veterinary Medicine at that time.
Undergraduate: The department continued to teach medical students (MBBS) from 200 Level up to final year level in Epidemiology, Medical Statistics, Medical Demography and Environmental Health. She was also involved with teaching of students in the B.Sc Nursing Programme, Nursing and Midwifery Tutor's Course, as well as the UCH Medical Record's School.
Newly Developed Postgraduate Academic Programmes:
One major focus of the EMSEH department and indeed the Faculty of Public Health was to engage in Postgraduate programmes that will lead to accurate diagnosis of the community, community health and disease and provide statistical as well as epidemiological support to all biomedical researchers in the College of Medicine in particular and the University of Ibadan in general. To this end, the first Postgraduate programme mounted was the Masters in Epidemiology and Medical Statistics which started in 1998/1999 session. A Basic Research Training Grant was given to Prof Bamgboye by the World Health Organization to run a Master's degree in Medical Statistics. In the following year 1999/2000 session two (2) other Master's degree programmes were approved for the sub-Department– Masters in Epidemiology as a tract and Masters in Medical Statistics as another tract. By this, the Department of EMSEH was the first to commence MSc degree in Epidemiology and MSc degree in Medical Statistics in Nigeria.
Prof Bamgboye's headship as Head of Department of the sub-Department EMSEH ended in September 1999 and a new head, Prof MKC Sridhar was appointed to take over. In July 2000, the NUC accreditation team visited the Department and elevated it to a full departmental status. The team also visited the Universityin October 2001 and approved the Faculty of Public Health.
Subsequently, other programmes were also approved by the University Senate.
2001 – 2002: Masters in Public Health in Field Epidemiology
2002 – 2003: Masters in Public Health in Medical Demography.
2007-2008: (i) Masters in Field Epidemiology Practice
(ii) Masters in Laboratory Epidemiology Practice
(iii) Masters in Veterinary Epidemiology Practice
The three constitute the tracks of the Nigerian Field Epidemiology and Laboratory Training Programme which is sponsored by the US Centre for Disease Control and Prevention, Federal Ministry of Health (FMoH), The Federal Ministry of Agriculture And Water Resources (FMAWR) and African Field Epidemiology Network. The NFELTP programme was brought to the Department of EMSEH through the efforts of Professor Gbemisola Oke (Professor of Dentistry), Prof E.A Bamgboye and Dr Ikeoluwapo O. Ajayi.
2010-2011 - The latest PG programme, Master's programme in Clinical Epidemiology was approved in 2010/2011session. The first intake into the programme commenced lectures in the 2012/2013 session.
Clinical Service
Aladura

Rural Health Outreach Program
Aladura Rural Health Outreach Programme is a Public/Private partnership between the University College Hospital /University of Ibadan and the Joseph Ijaola Memorial Foundation [JIMF] a brain child of Dr. Olajide Ijaola, a physician based in the United Kingdom. The outfit was established in memory of his late father Pa Joseph Ijaola who in his life time had served the Aladura community and the environs as a preacher, healer and prophet. Aladura village is a border community between Oyo State and Ogun State, in Obafemi Owode LGA of Ogun State, along the Ibadan-Ogunmakin-Abeokuta Road. The facility was officially commissioned on 28th June, 2008 under the leadership of Dr Lola V. Adekunle as the Head of Department. The clinic is managed by Public Health Physicians, Public Health Nurses, Medical Social Worker, and Volunteer Community Workers.
The facility provides health services to a cluster of about 14 villages namely Ogunmakin, Ajegunle, SerikiSitayo, Debooreh, Sora, Ajebo, Sowunmi, Adeniji, Aladura, IjanAlapoko, AlapakoIfote, Erunwon and Degbe.
The broad aim for establishing the Aladura Rural Health Outreach Programme is to provide basic medical care, especially preventive and promotive health care, to the community and at the same time provide a field site for training undergraduate and postgraduate students of the Department in the practice of Epidemiology and research.
Several activities are being carried out to meet the set goals and objectives.
Routine outpatient clinic and referral of patients in need of specialist care - The routine outpatient clinic runs twice weekly, namely Monday and Wednesday. A7-seater air-conditioned Nissan bus donated by the Joseph

Ijaola

Memorial Foundation conveys the medical team from the University College Hospital (UCH) to the clinic.

Aladura

Community Baseline Survey/Needs Assessment. [ 2009]

Community Eye Outreach [twice a year] - Held in partnership with the Community Eye Outreach Unit of the University College Hospital, Ibadan.

Community Health Outreach - held in partnership with other NGOs.

Response to Acute Community Health Needs including investigation and control

of outbreak

such as measles and cholera

Market Health Outreach

Programme

Village Health Committee

Research and Community Interventions

Medical Social Work
The team manning the Aladura Clinic includes the Consultant Community Physician in the department and the following:
Public Health Nursing Officers from the University College Hospital [Currently

Mrs.Odelaanu

]

Volunteer Community Worker [Currently Mr.

Mujaid

and Mrs. Precious Oriola]

Mokola

Initiative
The Department of Epidemiology, Medical Statistics and Environmental Health collaborated with Prof Abiodun Soyannwo, a retired Professor of Medicine of University of Ibadan to carry out a population survey on prevalence of hypertension among all residents [adults and children] of Mokola, Ibadan. The collaboration developed into Mokola Initiative an outreach programme for well-being of the populace in and around Mokola and the main objective was for early detection and treatment of diseases in general and specifically hypertension. Professor Soyannwo, donated a space in his building [Wemi-Mak] in Mokola for an outreach clinic for the department.

THE BIRTH OF EPIDEMIOLOGY AND MEDICAL STATISTICS DEPARTMENT
In the 2006/2007 session a proposal was sent to the University to further split the Department of EMSEH into two full departments:
Department of Epidemiology and Medical Statistics

Department of Environmental Health Sciences.
The NUC finally gave the approval in 2010/2011 session.
With the splitting of EMSEH, five of the eight (8) units that constituted PSM now have full departmental status while the Faculty of Public Health has seven (7) departments which are
Epidemiology and Medical Statistics

Health Promotion and Education

Environmental Health Sciences

Preventive Medicine and Primary Care

Health Policy and Management

Human Nutrition

Institute of Child Health
The following are the Academic staff of the Department of Epidemiology and Medical Statistics [EMS] some of who joined the Department since 1999(at different times) when the department was still EMSEH.
Dr

Ikeoluwapo

O. Ajayi

[

Reader &

Acting Head of Department

]

Prof E.A

Bamgboye

[

Professor, Medical Statistics and Past Deputy

Vic

e

Chancellor, Administration, UI 2008-2012]

Prof O Ayeni

[

Visiting Professor, Medical Demography]

Dr

Olufunmilayo

Fawole

[

Reader, Epidemiology]




Dr. Oyindamola. B

. Yusuf

Dr. M.O. Akpa

Dr. J.O. Akinyemi

Dr. Ikeola. Adeoye

Dr. E.A. Bamgboye

Dr. R.F. Afolabi

Dr. Bolaji Salawu


Dr. O.T. Salawu

Dr. B.M. Gbadebo

Dr. S. Bello

Dr. A.F. Fagbamigbe

Dr. A.S. Adebowale

Dr. M.D. Dairo
Non-academic Members of Staff
Retired
Mr

Tony – Foundation Departmental Secretary. [ retired 2012]

Mrs

Ashipa

- Clerical

Officer[ Retired 2012]
Current
Mr

O.

Aduroja

– System

Analyst




Mr

J. A.

Ogunlabi

– Principal Executive Officer

Mrs

Victoria F. Jegede – Principal Medical Social worker

Mrs

Bosede

Aileru

– Senior Personal Secretary

Mrs

M.O Adekunle - Chief Secretarial Assistant




Mr

Stephen Ajao - Porter

Mr

M.O Suara - Senior Transport Supervisor

Mr

Gbolade

Okunlola

- Assistant Chief Driver Mechanic

Mr

R.O

Akinyinka

- Supervisor

Messengerial
HEADSHIP OF THE DEPARTMENT
Prof E. A

Bamgboye

- (Pioneer

HeadSub

Department of

EMSEH) 1996

– 1999




Prof E. A

Bamgboye

- 2001 – 2008

Dr. Olufunmilayo.I. Fawole

-2010 - 2012

Prof. Olufunmilayo.I. Fawole

-2014 -2016

Dr. M.D. Dairo

-2018-2020

Dr. A.S. Adebowale

-2020 to date


Dr. Oyindamola. B, Yusuf

-2016-2018

Dr. IkeOluwapo. O. Ajayi

-2012

-2014

Dr. Lola.V. Adekunle

-2008 - 2010
Head of the newly created Epidemiology and Medical Statistics Department]
Mission
To enhance public health research through provision of excellent environment for the teaching and learning of biostatistical and epidemiological techniques
Foster a culture of commitment to and achievement of University of Ibadan mission of producing graduates competent in epidemiological and biostatistical techniques to advance sound judgement of all health issues.
To contribute to the transformation of health research through development of innovative biostatistical and epidemiological methods
Toserve as a response squad armed with adequate capacity in Epidemiology and Medical Statisticsto investigate, analyse and interpret any disease outbreaks and ensure reliabledatabase for the surveillance systemand thus sustaining the integrity of Nigeria's health statistics.
Vision
To become a world class department known for the production of skilful public health manpower in Epidemiology and Medical Statistics required for effective delivery of public health intervention programs.
Values and Guiding Principles
Research Focus
Epidemiology of communicable and non-communicable diseases of public health importance.
Evaluation of the quality of Nigeria disease surveillance system
Development of tools for the monitoring and evaluation of various health intervention programs
Development of new epidemiological and statistical tools for better health research
Mathematical Modelling of various diseases to determine thresholds for effective epidemiological intervention strategies
Investigation and control of disease outbreaks
Estimation of mortality and morbidity rates
Survival /Time series studies
Linkages
Nigeria Field Epidemiology and Training Programme
University of Maryland, Baltimore USA / Institute of Human Virology, Nigeria
Consortium for Advanced Research Training in Africa (CARTA)
Imperial College London
National Center for Diseases Control (NCDC) Abuja Nigeria
African Field Epidemiology Network(AFENET)

Dr Ikeoluwapo O. Ajayi
Ag. Head of Department